What Is Industrial Marketing?
As the name suggests, Industrial marketing comprises two terms 'Industry' and 'Marketing'. This term has just been made complex by brands, but it's more than simple. In Layman's terms, it's just marketing between industries. A customer buys a commodity from an indirect supplier. The direct supplier does industrial marketing when he is marketing the stuff and selling it to the salesman.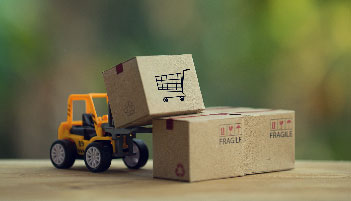 For instance, you want to buy choco-chip cookies. The marketing between Business to customer (B2C) is the marketing the salesperson does to persuade you into purchasing that choco-chip cookie. He claims it to be the best! Now the marketing the choco-chip industry did to the salesperson is "Industrial marketing". This is Business to Business Marketing(B2B)
Thus, as we see, all the world is a market! We all are buyers and sellers. Giving and receiving is what the world revolves around! The latest tech thunder has gifted a significant influx of digital marketing methods. It is vividly influencing the ROI and helping in making tasks smooth.
Why is Industrial marketing different from customer marketing?

There are several differences between the two, but the major being the amount of order and long-term relationship which is maintained. Industrial Marketing consists of bulk orders, and their relationship is long term. They develop long term profitable contracts for both ends. The order is not just provided in a paper bag. Instead, it needs days of shipping, packing, etc.
While consumer market shoppers may be swayed via social or mental motives, business customers recognize exactly the need they want and are often part of shopping for the group. Buyers are seeking out benefits (often difficult ROI numbers), and this purchase helps them meet their dreams. With case studies, white papers, and different real content material marketing material, industrial organizations can differentiate themselves and provide reliable data that commercial consumers search for to analyze before making decisions. Thus, in this way, they can cater to their needs.
The industrial buying process is very different from the typical consumer buying process. Some professionals regularly analyze the customer rating and make a plan of action according to the feedback received. The contract comprises the total plan of action and the profit gained by both businesses. The focus is to market the content in the best possible way.
When you dig down the difference between commercial and industrial marketing, you understand the need for advertising. It even marks the difference for excessive ROI. Thus, Industrial marketing needs investment in advertising.
Why do you need an Industrial Marketing Agency?

Today, industrial marketing has reached heights. The online presence of the business is mandatory. Networking has just shifted to e-meets and e-payments. The big companies are into online business and do research based on your online presence. Thus, one needs to have a definite online presence. A business should have a fully built-in SEO website. With this upward push of both the internet and social media, you can't forget the importance of conduits on your online marketing campaign. Whatever product you are marketing for you need to take into account that both outbound advertising and inbound advertising should be part of your ordinary marketing method. If both outbound and inbound advertising and marketing are executed well, they could generate incredible effects.
The necessity of purchaser advertising is similarly applicable to industrial marketing. The paintings of the industrial marketplace are entirely exclusive, as all the forces of the market affect business calls. The managers of the business market ought to react in an exclusive way to exchange the markets, increase merchandise to fulfil these modifications, and market them in solely unique ways to the goal and sophisticated customers at the same time as keeping corporate regulations.
Therefore, commercial marketers face many exclusive advertising situations not normally encountered in the patron marketplace. It is dynamic growth and improvement. The ideas, knowledge, and exercise of advertising cut throughout all industries, to the marketplace. It then turns into compulsory for the coverage makers to look at the industrial advertising differently and to recognize the commercial advertising problems.
Thus, here we need a definite approach for Industrial marketing. An Industrial Marketing Agency can help your business to boom its online presence. By providing a proper revision of the market and its analysis, Amura is a leading growth marketing agency in India that provides customized digital growth marketing services/solutions for pharma, real estate, manufacturing, FMCG, and healthcare industries.
To get in touch,
email at vikram@amuratech.com