Search Engine Optimization (SEO) is the leading source of traffic for industrial and manufacturing companies. An industrial marketing agency is well-versed in implementing SEO for manufacturing and industrial companies. Viable SEO for manufacturing companies can ensure a consistent and regular level of traffic to web assets in the manufacturing and industrial arena.
Manufacturing and industrial companies are closely associated with complex products, narrow markets, and relatively long sales cycles; this makes SEO for industrial companies one of the most effective strategies to reach customers, regardless of where they are in the buyer's journey.
By closely observing the target audience and putting forth content that addresses their pain points, needs, and concerns, you can position your brand to become attractive and create a reputation for being an industry expert. This can invariably attract inbound leads for your brand.
Before we go any further, let's understand the components of a successful SEO strategy.
Critical Components of an SEO Strategy:
Even with a fully functional, sleek website, if your content does not speak the language of your target audience, the chances of organic search driving traffic to your website are remote. All successful SEO strategies account for the keywords used by a select group of audiences in their online searches to find your products and services.
As a brand, you can subscribe to SEO platforms, namely SEMrush, Moz, and Ahrefs, which can equip you with search volume metrics and the competitive criteria for any search queries on Google. Alternatively, you can also use Google Keyword Planner, a free tool to get unlimited search volume estimates.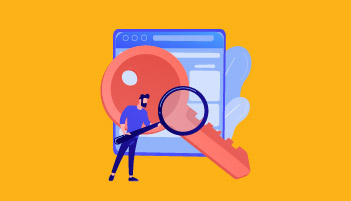 It is now time to place those keywords into the content in an organic manner so that they feel organic and aligned with the content. This process is known as on-page SEO. As a brand, you need to think from the user's perspective and create content with foresight. Ask yourself: does this content answer the user's search queries organically?
If it does, then the chances of your content getting discovered and generating sizable traffic is quite high. For manufacturing and industrial companies, avoid presenting more than one service offering on a single page. Besides, the Google algorithm may not give a decent ranking for such a convoluted page.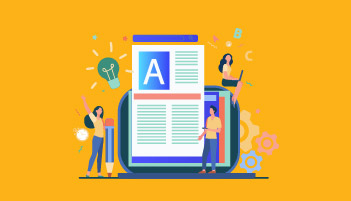 Even if you have created high-quality content, if your website design does not have a sound technical foundation, your SEO strategy can go astray; this is part of technical SEO. Here, the website must ensure that users are being offered a fast, secure, and intuitive web experience. Some of the factors that influence technical SEO include page load speed, site link structure, HTTPS protocol, mobile-friendly design, etc. Each of these factors has an individual weightage that Google takes into consideration when ranking a website.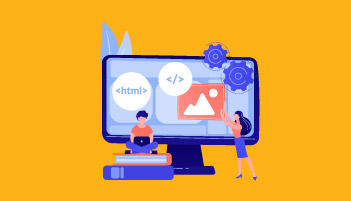 The metadata of a website is the text you see in the Search Engine Results Page (SERP). All organic listings on Google reveal a meta title, meta description, and the page URL. These elements contribute to the website's ranking on the SERP. Hence, have clear and concise metadata with an adequate sprinkling of keywords; this can ensure a higher click-through rate for your search listings. The page URL must be simple and reader-friendly without being a complex string of alphabets and numbers. Metadata can be easily controlled by the content management system of a website or a third-party plug-in.

Search engines give high weightage for inbound links from external websites; these are also known as backlinks. From the perspective of a search engine, any website including an external link is a direct endorsement of the contents of that website. This directly signals validation for good content, thereby indicating that your website should be placed higher on search rankings.
However, it is a little tough to create backlinks in a B2B space. Still, brands can try placing their website links in online supplier directories, trade magazines, event participation and sponsoring, and partnerships with customers and vendors.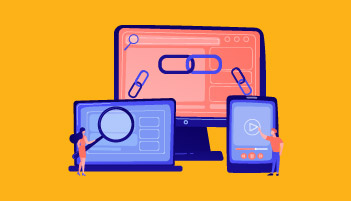 6.

Measurement and Analytics
To gauge the effectiveness of SEO, you need to have a measurement plan. Implement a Google tag manager on your website to observe organic traffic and associated aspects. With the help of Google Analytics, you will be equipped with all the knowledge and insights to tweak your SEO strategy. Moreover, with tag manager and analytics, you can even track the opt-in forms on your website and monitor the kind of leads that are being generated.
Conclusion
Every brand that adopts an SEO strategy must consider the time factor. SEO requires a long commitment and is meant for the patient marketer. It takes at least three months before any results show up on Google Search listings. Till then, every brand has to work consistently and ceaselessly. The results will show up in due time. Even then, your efforts to maintain a steady search rank should not falter.
We are Amura—an industrial marketing agency with expertise in SEO strategies for manufacturing companies and industrial companies. Our agency comes with a pedigree of having helped several companies in this very domain.