The present-day marketplace seems to evolve at a rapid rate. Every modern marketer or growth marketing agency must analyse how to implement brand marketing and growth marketing techniques to ensure that companies gain optimal success. Growth marketing and brand marketing go hand in hand. Growth hacking, however, entirely depends on tactical performance marketing. So what exactly is tactical performance marketing? In simple terms, one must make sustainable efforts while marketing for their company.
Growth marketing and brand marketing's success depends on one common aspect- their efficiency and reliability entirely depend on the long span. Both of these strategies work wondrously when employed together and can help companies achieve successful growth in a comparatively shorter time. Both these strategies are unquestionably worth taking a second glance at. They come with a myriad of boons which we'll be learning below. Explore below everything you need to know about growth marketing and brand marketing, starting from how they're different and how they help businesses build better strategies.
1.

Understanding Growth Marketing
Growth marketing is linked to an entire funnel (a path through which customers travel from). Here, the core objective is to generate revenue not solely by attracting potential customers but also through referral, activation, recognition, and fabrication of your present customer base. Standard methodologies involved marketing departments to remain separate entities amid a corporation. However, growth marketers are comprehensively involved in product development.
Growth marketing is the data-driven process of following modernised development methodologies that regulate a very sardonic sprint model. Here, the company's efficiency is often monitored, altered, and further automated. Most startups consist of comparatively minimal budgets. Thus, growth marketing is the perfect marketing strategy that involves evidence-based methodologies for boosting company performance. It is much more extensive and experimental. However, the most prime aspect of this type of marketing is that it is user-oriented.
Due to this, growth marketing primarily looks into adding value to your company's client base. It helps in better engagement with your customers and focuses on customer retention rather than simple customer acquisition. Interaction evaluation, A/B testing, user-testing, and Analytics are the essential components that play a role in making growth marketing successful and effective. It further helps companies conceptualise and design their goals to make marketing campaigns more impressionable.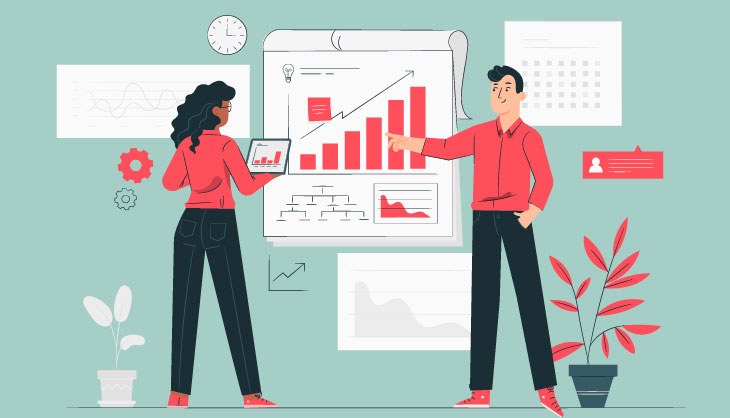 2.

Understanding Brand Marketing
Brand Marketing involves structuring, building, and defining a company's brand. This type of marketing involves an in-depth process that analyses your brand and further asking relevant questions such as- What are our target audience looking for and who are they? What is our brand's identity? What is our brand's objective? How are we different from our competitors?
Thus, brand marketing ultimately revolves around finding solutions to the questions mentioned above. It helps companies create strong visibility and simultaneously allows you to build awareness. These two components play a vital role in helping your brand gain maximal recognition in the marketplace. It enables you to create strong and personal relationships with your customers. To understand this briefly, brand marketing is more about intriguing to your customers by impressively telling your story.
Brand marketing is only successful if marketers follow three quintessential factors. These include- Consistency, expression, and delivery.
To ensure that brand marketing is effective enough for boosting companies' sales, marketers have to stay consistent. Regularly messaging customers, improving visual aesthetics, and so on can help in doing so.
Next comes expression. To attract potential customers in investing in your company, you must build strong relationships with them. Connecting with your buyers emotionally plays a fundamental role in enhancing your company sales.
Delivery is another indispensable factor that brand marketing looks into. Building trust among your customers is rather a challenging factor. One way of doing this is by offering speedy delivery of your products. This way, companies can attain trust among customers, and the number of customers resulted, rely on you.
Brand marketing thus takes several measures to help companies gain peak recognition in a competitive marketplace. Some objectives that brand marketing includes are- essential media coverage, increased social media presence, and even creating impact through influencers.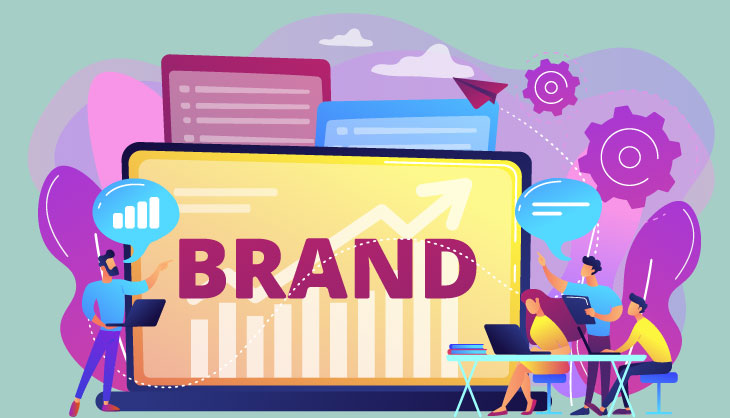 Growth marketing revolves around implementing experiments to enhance the result of the target area. Brand marketing encourages the promotion of your products to further help you create a strong brand identity. Brand When it comes to understanding brand marketing vs growth marketing, most marketers often fail to realise that both these strategies, when implemented together, bring optimal growth to companies. Brand marketing and growth marketing are solely responsible for helping companies regain their efficiency. These strategies look into several components, starting from keeping your customers engaged in understanding their needs. Every successful marketer must take creative measures when advertising companies. Exploring brand marketing and growth marketing is an excellent approach to this.

Amura is an industry-leading growth marketing agency that offers some of the most capable and well-equipped professionals to its customers. These professionals further help implement top-notch brand marketing and growth marketing strategies for your company. Collaborate with some of the most skilled marketers to transform your company's efficiency.
To get in touch,
email at vikram@amuratech.com.