Growth Hacking
As we all know, marketing is the basement to make potential customers aware of your product and its benefits, motivate them towards buying your product, and eventually reap profits. It takes time, resources, and, more importantly, a high-budget to make the marketing approach more appealing. But, as a start-up, you will not have neither manpower nor money to spend on marketing. Here comes the buzz-word "Growth Hacking" to lift your business towards more customer acquisition and profit.
Growth Hacking vs. Marketing
Businesses that concentrate on marketing choose marketing professionals who are excellent in communication skills and possess good energy levels. Marketers understand product benefits and, through their mesmerizing words, make customers understand its importance. On the whole, they work on creating awareness and acquisition for new customers.
But that is not enough for a start-up. It would help if you focused on ways to acquire new customers (acquisition), attract first-time customers (activation), retain existing customers(retention), yield revenue, and make your existing customers refer your product/service to their peers (referral) for sustainable growth.
But someone who owns a start-up cannot afford that much of a budget. This is where "Growth Hackers" come in. With a growth hacker, who is technically sound in handling data and has good analytical thinking capability, it can easily find the least expensive path that can yield more conversion rate.
How does Data Help in Growth Hacking?
Gone are the days when you made decisions based on your personal preference or bookish knowledge. Nowadays, you have the latest techniques to find the number of visitors to your website, time spent by customers on different pages, mouse clicks, and whatnot! The best part is that most of these resources are offered at low prices to analyze their business. Moreover, they are easy to handle and understand. Such resources can be used to find the right marketing strategy that suits your needs.
Why Technical Knowledge for Growth Hacking?
Now you have sufficient data at hand. The next step is finding possible bottlenecks and solutions using the data. Basic analytical skills and technical background will double your success rate in growth hacking.
You need not be a techie who knows complicated programming and website hacking, but you should have the basic knowledge to analyze the data in your hand and take action accordingly. If the data shows a page on your website that is not yet visited by any of the customers, if you can find out whether that particular page is linked to proper pages, you need not wait for the technical guy to do that or pay him for it. All that is needed is some basic technical knowledge of SEO, HTML, web-designing, and channels for running Ads.
Understanding Various Proven Growth Hacking Strategies:
For a fool-proof success, you need to divide your time and money into 3 strategies fairly.
Content marketing has a wide scope, where you can improve the SEO of your website, build a blog to reach potential customers, create social media content to bring in the power of social media into your business growth, draft appealing wordings for your website which creates awareness of your product, interactive email-content to understand customer behavior, and much more. You can choose to spend as little or more content marketing to create awareness about your product.
Product marketing is a way of making your product more appealing, more useful, and improving the features to make it a wanted product by a wider group. This will help you in retention and referral.
With social media finding a place in people's everyday lives, social media advertising is one of the widely accepted tactics of successful entrepreneurs. Pay Per Click (PPC) is also a paid advertising method that will help you get more customers.
Experimenting the Right Strategy for your Business:
With various marketing strategies available, finding the right one to get you closer to your potential customers and entice them in buying is important. You can't solely rely on the marketing tactic of other successful businesses, as your product is different, and your customers are different. You can start experimenting with various strategies. If you are a start-up, try one or two strategies to avoid losing money and time. If it works, you can invest more budget in that tactic. If not, keep in mind that the channel doesn't work for you and that maybe some other channel would work wonders for your business. Keep trying various strategies, keep collecting data, and analyzing them while trying various strategies to find the right set of marketing tools for your business.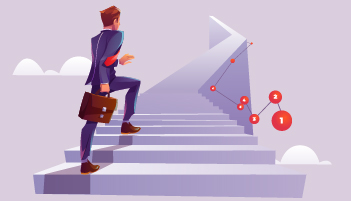 Do not rely on a single tactic. A tactic that finds your business success today may not work for you for tomorrow. Don't stop, make it a continuous process. Make the best use of this data-driven low-budget marketing strategy and take your business to a whole new level.