There is no lack of possible ways to sell real estate in today's fiercely competitive digital landscape. Reaching the right consumers, like any other aspect of marketing, is becoming increasingly challenging. Although real estate agents remain crucial in the property purchasing process, buyers are increasingly looking to do more research online before contacting professionals.
If you are looking for a Real Estate marketing agency, here is everything you must know about Real Estate marketing.
1.

What is Real Estate Marketing?
Real estate marketing is a marketing strategy that involves promoting your unique value proposition to the general public to establish a brand, gain customers, increase sales & revenue by closing real estate transactions. To be precise, it is all about gaining interest, winning the trust and confidence of the customer in your Real Estate venture. The ultimate aim of Real Estate marketing is lead generation and subsequent conversion.
Marketing needs to be implemented in the Real Estate sector if you are a broker, investor, agent, or seller, as it is remarkably critical to the success of your business. Through marketing, you can offer services like property sales and management, leasing, renting, etc.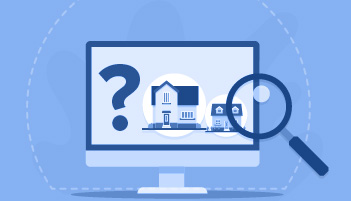 2.

What are some examples of marketing strategies in real estate?
Companies in this sector need to implement sound real estate marketing strategies to stay on top of the intense competition. Have a look at some of the best performing strategies to grow your business-
Identification of target market.
Effective budgeting with growth experiments for marketing expenses.
Use social media channels like youtube, email newsletters, and create a business-oriented website for better customer engagement.
Focus on word-of-mouth publicity and referrals.
Some brilliant examples of marketing strategies in real estate include websites, brochures, Business cards, Google and Facebook ads, community events, billboards, and canvassing.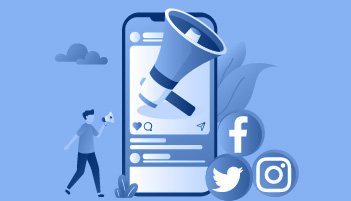 3.

What is inbound marketing in real estate?
Inbound marketing is a new approach to lead generation that attracts more accessible and more effective customers by using modern media and communication tools. It's a ground-breaking technique for aligning with the shopping preferences of today's consumers. Inbound marketing in real estate focuses on getting the message out to potential leads already looking for services similar to what you offer, rather than emphasising traditional marketing techniques like phone calls, banners, and billboard advertisements. The strategy focuses on creating valuable, relevant, and timely content and making it more accessible across the appropriate channels, allowing you to instinctively and directly interact with your prospects.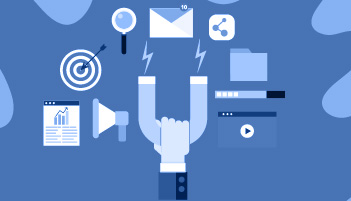 4.

How do you generate real estate leads?
Real estate marketing companies can gain leads by effective marketing through their channels. Have a look at some excellent ways for real estate lead generation-
Expand your network by talking to neighbours, organise community events to meet new people, send network emails, dial prospects, volunteer with local groups, and interact with visitors through the business website.
Put social media to action by interacting with locals, answer their queries, ask for referrals, display online ads, etc.
Plan a content marketing campaign to get more online traffic, localise your content by providing an email, newsletter and community magazines to target the local market.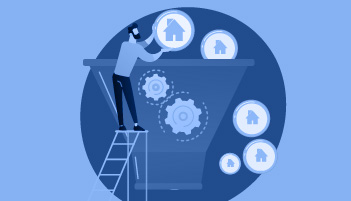 5.

How can I promote my real estate business?
Here are some real estate marketing strategies to promote your real estate business for better reach and growth-
Be active on all big social media platforms like Facebook, Instagram, Twitter, Pinterest, etc. These channels could be utilised to interact with new visitors, sharing good press, and promoting properties.
Create relevant and timely content online for lead capturing and nurturing.
Consider sponsoring local community festivals and events.
Focus on advertising through paid social media ads, publishing columns in local magazines, hosting seminars for property buyers and sellers, etc.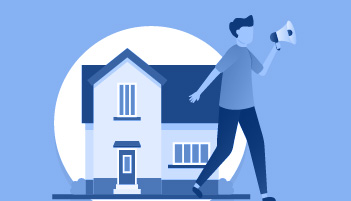 6.

How do you attract buyers to real estate?
Have a look at some of the proven ways to attract buyers through real estate marketing-
Network and partner with local businesses offering services like cleaning and maintenance, insurance, banking, lending, and other essential ones to attract a buyer towards the additional services you provide.
Capture buyer leads online through real estate email marketing, rich content blogs, how-to videos, etc.
Run effective paid advertising campaigns targeting the buyers for real estate on Facebook, Google, etc.

7.

What is a real estate marketing plan?
A real estate marketing plan is a detailed process that outlines the marketing strategy, budget, target audience, and year-end projections of your company. The ultimate aim of a real estate marketing plan is to formulate a comprehensive action plan for your company's marketing efforts.
It's a documented guide for realtors that demonstrates their planning, action, and targets to generate more real estate leads and drive more sales & revenue.
8.

How do you create a real estate marketing plan?
These are eight easy steps to follow for creating a sound real estate marketing plan-
Define your goals and objectives.
Find your targeted audience and focus.
Stay unique as far as services and customer experience are concerned.
Improve your value proposition.
Determine the appropriate media platform.
Strictly work and focus on your action plan.
Budget your expenses.
Evaluate and measure your results.
9.

Do you need social media for real estate?
In today's online world, you can't imagine any business staying relevant in the competition without any social media existence. Especially in the real estate sector, social media serves as a medium of interaction between the customers and realtors.
10.

How do I market my real estate business on social media?
Real estate social media marketing is done effectively by getting your brand visible on all major social media channels like Facebook, Twitter, Instagram, Youtube, LinkedIn, etc. This way, you can interact with your customers by sharing relevant pieces of real estate content, information about property listings, photographs of properties, testimonials of happy customers, etc.
Moreover, you can drive more inorganic traffic by targeting interested leads through paid social media advertising campaigns in the form of Facebook, Google, Instagram, and Youtube ads.
Bottomline
With a proven track record and expertise of over 13 years, Amura is today a recognized leader in the real estate digital marketing domain in India. We are a 360 degree real estate marketing agency that offers various real estate digital marketing solutions customised to your business. Our solutions include-
Customised data-led creativity backed by customers' online behaviour & preferences.
Automated optimisation of ad campaigns in real-time.
Performance marketing through the revenue-based model.
Digital transparency to sustain brand loyalty and trust of homebuyers.