During the rising digital and social media trends, buying a real estate property is becoming very common. The digital world seems to be taking over every aspect of lifestyle needs. From shopping to food ordering-everything nowadays can happen from your mobile phone with internet connectivity in your comfort zone. If you see more clearly, property buying and real estate decisions are also made by mobile phone.
It is proven that during the current era, there are about 80% of House hunters who search on the internet before considering to buy a home. Out of them, 89% of people look for real estate agents. Moreover, millennials are the largest group of property buyers at a rate of 34% and more. With the help of Real Estate Email Marketing, people are now buying their homes virtually by reading emails, looking at videos, signing virtual documents while the realtors and buyers are online.
Such is the effect of digitalization. Hence, digital marketing is also a huge aspect that needs to be kept in mind while doing a property promotion for sales.
It is very important for real estate marketers to look at their email once again after reading this article and refrain from hitting the "Send" button if their email does not match these unique strategies, which are listed below: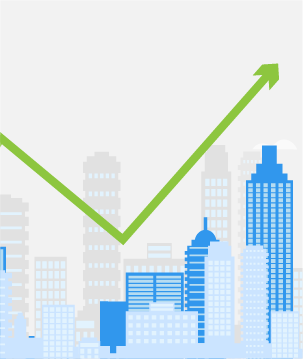 An Attractive Subject Can Do Wonders

When doing a Real Estate Email Marketing, you need to draft a headline which will actually affect your customers' decision. It needs to be catchy, attractive and considerable so that your customers turn up for an inquiry.

The subject line has to be small, so you have to make sure that you are playing well, even in just a few words. The line has to be so crisp that it should give a brief of the entire mail.

Keep In Touch With Your Customers - Often!

"To keep in touch is to keep the spark alive."

Don't just mail your customers because you have an offer; don't just mail them because you are in need of business. It is best to mail your potential customer and leads often. This will keep them aware of your name and your business. It may not show you the result instantly, but it may prove to be beneficial for you in the long run. For instance, when they make up their minds about buying a property, they'll know whom to call or connect with!

Timing Matters

When you send an email, the timing matters- not just the time of the day or week, but also the season and time of the year. The best way to find the most suitable time for email marketing is through analysis. Refer to market research articles and data available online, or conduct your own research to find when you get the highest number of responses.

Analyze Your Efforts, Plan Your Next Move

After drafting a mail, and sending it across, what should be your next move?

Any real estate digital marketing campaign should be well-strategized and analyzed. It's always best to know which email and what type of conversion is working for you and which is not. The only way to improvise and move over to a new working and beneficial strategy is by analysing how your current strategy is performing.

Our end goal here is to find a common spot that is hitting high performances so that we can replicate the same sort of email for our upcoming marketing strategies. It is best to analyze your Real Estate Email Marketing strategies to keep yourself in profit and send successful and conversion-worthy mails.

Also Read: How to Create a Real Estate Marketing Plan: 7 Easy Steps

Leave Your Mark So That They Contact You

It is often noticed that after making a really good email which is persuasive and ticks all the boxes for driving conversion, real estate marketers forget to mention their proper contact information, and due to that they may miss out on converting their leads.

Make sure that you write down your contact details loud and clear so that it is convenient for the potential customer to connect with you easily.

Clear Cut Call to Action

Your call to action plays a very important role in effective email marketing for real estate. While ending your mail, make sure that you write an inviting and effective call to action, which may persuade the reader to at least give your product a try and turn to you for further information.
Conclusion:
When you combine these effective strategies and tips to draft your email, you will realize that your real estate email marketing campaign is working. These tips are tried and tested by professional marketers and have been written down after years of research.
At Amura, we have been running such real estate marketing campaigns for our clients successfully for over a decade now. In case you need any assistance, feel free to contact us at vikram@amuratech.com