The real estate market is heavily influenced by interest rates, economic conditions, and job growth. It goes through a bevy of ups and downs, and that's what makes it important always to stay ahead of the curve. As a real estate marketing company, it's tough to maneuver these fluctuations without strong real estate marketing strategies in place. How is it that there are real estate players that are constantly propelling themselves towards business expansion? Let's find out.
Due to fierce competition and a shift towards the digital economy, a real estate marketing company requires active engagement with prospective buyers and excellent online presence. This blog examines 8 foolproof real estate marketing strategies that have proven to give results, that a real estate marketing company can utilize, to set itself apart from the pack.
1.

Identification Of The Target Market
They say streamlining to identify your target market always fetches the best results. Sure, as a real estate marketing company you can cater to different kinds of individuals and entities; however, zoning on a target market will also help people to look to you as an expert in that market, and drive that segment of the market to you faster.
Real estate brokers that focus on a niche market, quickly gain knowledge in that particular field. This is a great real estate marketing strategy used to understand one area deeply, examine risks and carefully understand where that segment of the market is headed in the long and short terms.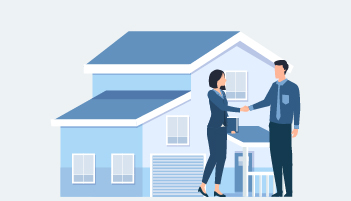 Going digital is definitely the present and the future. Remember that one park bench used to advertise real estate marketing companies? Imagine that park bench advertisement to now is an online website.
A great real estate digital marketing strategy is to have a professional presence online. You can even have a blog on your website, which dispels vital information about your industry, sector expertise, and what's more, enable proper SEO onto your digital presence. Your website also acts as a business card these days.
3.

Engagement On Social Media
There are so many platforms to choose from! Make sure you use this great real estate advertising idea to apply to your business. Having a strong presence on Facebook, Instagram, LinkedIn, Twitter can really help you engage with people and your target market, easier. What's great is that this is a zero-cost form of marketing that can be used to your advantage to get a potentially huge outreach in return.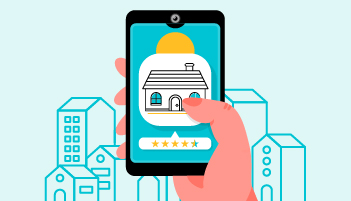 4.

Quick Responses & Easy Approachability
People like to engage with consultants that are quick to respond to their queries and easy and friendly to approach. So make sure that your physical and digital presence speaks volumes of these traits.
The world we live in is so rapid and fast that if you don't get to a query, someone else will. So make sure you're constantly engaging with potential buyers and consumers by answering questions either in person, on the phone or digitally. It could help to have a team in place that helps to increase and manage consumer outreach.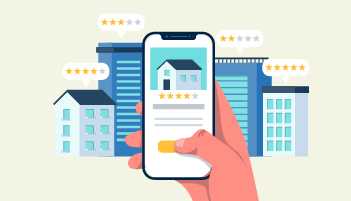 Undertaking marketing campaigns is a great marketing strategy for real estate agents. You can publish a monthly newsletter, send out mailers or even send out invites to open houses to your database.
Using a good marketing campaign is a great way to interact with your potential clients, homeowners or people you are trying to connect with - and even when business is on the low, it's a great way to send your name and branding out and give people something to remember you by.
The one real estate digital marketing strategy that every company in the field must religiously follow is taking quality photos. High-resolution images clicked by professionals is something that makes people trust you better. Make use of local images and scenery from around the property - give people a visual treat that will make them want to connect with you.
To make your website presence even more special, hire a professional videographer to shoot a 360-degree video of your properties. This will help people undertake virtual tours from your website or social media platforms - and give them a chance to see the property even if they aren't present in person.
It does wonders to show off all that knowledge once in a while! To be more accessible to people, host some free online webinars either in collaboration with other partners or individually. Give people a chance to interact with you and offer some free consultation that'll have them build their faith in you!
These are great marketing strategies for real estate agents to help up their game and successfully build a market name. These strategies can prove worthwhile if undertaken diligently and consistently.
To discuss customized real estate marketing strategies for your business, feel free to get in touch with us at vikram@amuratech.com