The real estate industry has transformed significantly in the last decade or so. This much-needed transformation has much to do with the advent of new-age digital marketing, equipped with modern-day technology solutions. The inadvertent acceptance of the internet and its convenient integration in our day-to-day lives has given rise to digital-savvy consumers. With a vast information resource available at our fingertips, consumers today want brands to cater to their needs digitally, offering convenience and value along the way.
In such a scenario, the real estate industry, which had once relied entirely on offline marketing and advertising strategies, has now started to adopt digital marketing. And why not? Digital marketing provides an edge in driving sales for real estate developers. From creating brand awareness, generating more leads of potential buyers, to identifying their target market, assessing demand and driving cost efficiency, digital marketing provides countless strategies to achieve sales goals.
Content
Current Challenges in Real Estate Digital Marketing
Our Expertise in Real Estate Digital Marketing Solutions
Optimal Profitability with Growth Marketing
Our Approach in Action
CURRENT CHALLENGES IN REAL ESTATE DIGITAL MARKETING
Having said that, there are still a few creases that need to be ironed out in most digital strategies in real estate. There are a few hurdles along the way which are holding back real estate developers to achieve optimal cost efficiency.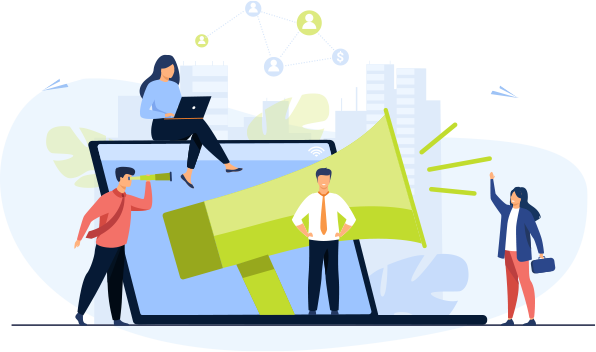 1.

High Ratio of Unqualified Leads

When you run campaigns without really understanding the consumer mindset there are bound to be a vast majority of leads that do not meet your customer profile. This happens mainly because of miscommunication or inadequate communication strategy that fails to account for certain aspects of the ads.

2.

Low Conversion Rates

Once you manage to get the right qualified leads, converting them into customers is another challenge that still remains a concern. A significant percentage of your qualified leads would not follow their intended path to purchase due to various reasons, one of them being like the current unavailability of physical site visits.

3.

Dependency on Channel Partners

In spite of the inroads made by digital marketing, most real estate developers still rely heavily on channel partners to do a bulk of their sales. This not only puts the control in third-party partnerships but also eats up a sizable portion of your revenue in the form of channel partner incentives or rewards.

4.

Adopting MarTech Solutions

The use of the right marketing tools is one of the crucial requirements of real estate marketing. Technology tools and automation help in handling ad campaigns easily and make lives easier for real estate marketers. However, a lack of expertise in using such tools together with the dilemma of finding the tools that work makes adopting MarTech difficult.
OUR EXPERTISE IN REAL ESTATE DIGITAL MARKETING SOLUTIONS
At Amura, we have been living and breathing real estate digital marketing for as long as 12 years. Over these years we have helped countless real estate brands achieve their sales target while maintaining cost efficiency. Today, we are the market leaders in digital marketing for the real estate sector across major metropolitan cities in India. Being in the business for such a long time, we understand what it takes to deliver cost-effective results with absolute accuracy.
Our unique brand of digital marketing comes with a focus on growth. We apply the principles of growth marketing to help brands not only achieve their desired results but grow their business in the long run as well. Here are the critical aspects of our digital growth marketing solutions.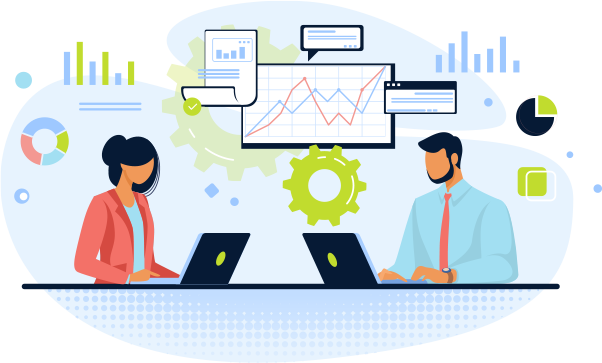 Full-funnel Approach
Although getting leads is one of the main goals of marketing, an effective marketing strategy doesn't stop at that. Growth marketing focuses on all the stages of a buyer's journey, from awareness to conversion - it helps attract customers, keeps them interested, and leads them further through the marketing funnel towards purchase.
Market Understanding
The core driving factors behind successful and effective marketing are consumers. They should feel nurtured to the point that they'll be more than happy to become your lifelong customers. Being the thought leaders in this industry, we understand the market and the consumer mindset to devise the best strategies.
Technology Tools & Solutions
We have been using MarTech solutions from a time when it wasn't even this popular. Our in-house experts are well-versed in the right tools and automation technology and know-how to use them effectively. Data-centricity is an important aspect of marketing and we understand that every step of the way.
Experimentation
Traditional marketing focuses on creating brand awareness and reputation through outbound marketing and reputation management. This takes time and a substantial marketing budget. Growth marketing focuses on constant experimentation with smaller budgets to test strategies that work and then scales them for success and ultimate growth.
OUR EXPERTISE IN NUMBERS
12 years
of industry experience
2000+ Cr.
inventory sold every year
10-15k+ Cr.
of overall inventory sold
200+
digital marketing experts
OPTIMAL PROFITABLILITY WITH GROWTH MARKETING
The focus of growth marketing is the overall revenue growth. Based on the analytics developed through modulated experiments and with the help of technology tools at each stage, decisions are made over the consumer life cycle to effectively deliver business goals at reduced marketing costs.
Our extremely data-driven and agile processes help you get closures at a low cost per Lead (CPL). By backing strategies that have worked well based on analyzing the data from our full-funnel experiments, we help businesses achieve optimal profitability.
OUR APPROACH IN ACTION
Emaar DigiHomes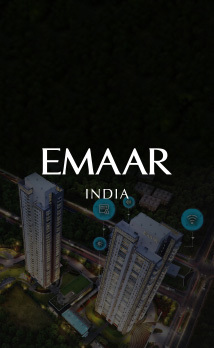 700
Site Visits Conducted
100 Cr+
Revenue Generated Through Digital Campaigns
Oberoi Realty
8.48%
Average CTR over 6 months
Hiranandani Developers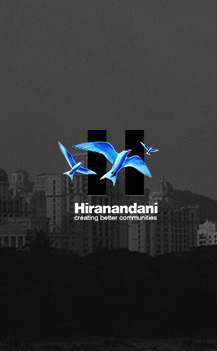 4500+
Growth of Facebook page likes
41K+
People talking about the brand on Facebook
1800+
Total shares on Facebook
SELL MORE PROPERTIES THIS FESTIVE SEASON
With the upcoming festive season, the time is right to run successful digital campaigns and achieve better conversions. Homebuyers are more likely to book homes during a festive period like Diwali as it is considered an auspicious time to book homes or make new beginnings. So if you are gearing up for an upcoming launch during this festive season, leverage our growth strategies for real estate to not just generate leads but achieve maximum conversions. With a team of dedicated growth marketing experts, Amura has been helping real estate developers run successful festive campaigns and sell more properties during these times.
Our highly involved strategies cater to the entire funnel; we try newer hypotheses, put them to the test and quickly zero in on what works. To know more about our growth marketing approach, check out our blog. If you are looking to grow your business with us, feel free to get in touch.
To get in touch,
email at vikram@amuratech.com