Real Estate marketing techniques enhance the sale of a property and maximize the Return of Investment (ROI) rate. These days people mainly depend on online marketing techniques other than registering for paid marketing campaigns and ad leads.
Real Estate agents need to analyze and transform their website and create it to satiate the needs, questions, and demands of the target audiences. The better configured the ad campaigns of real estate, the higher will be the response of the lead conversions and targeted buyers.
Following are a few examples of the best strategies that lead to a quick and rapid evolution and advertisement of real estate industry, which eventually leads to a higher ROI:
Promoting Positive Customer Feedback
Efficiently utilizing Social Media accounts of Real Estate Social to enhance awareness, walk-in, and click ins.
Segmenting and Bifurcating Leads to establish and recognize the database
Developing a highly operational Video Marketing Strategy to declare the efficiency of the real estate business.
Community Service and social service to Establish Local Presence
Create Content and educate the public to Engage leads and maximize the number of invitees.
Personalizing Excellence in impeccable Customer Service provided
SEO and superb quality of content to enhance the visibility of search results on web platforms.
Making and organizing your Website based on leads to visually entice them and stun them with your real estate campaign's operations and services.
Tracking everything to maximize the sources of lead referrals
Real estate ads examples for maximizing ROIs
1.

99 acres.com - One of the best, and most entertaining real estate ads which promote buying, selling, and renting
This ad builds an Unshakable Marketing Foundation, and its accomplishments of real estate business rest on how marketing activities are handled to attract new buyers. It has been stated that 99% of millennials and more than half of the prospective buyers reach out to the internet to find properties, and hence 99 acres provide a website. Its constructive formulation is mandatory to increase revenue and ROI.

2.

The Lodha Palava city creates heartfelt ads with a golden opportunity to involve the Global Icon, Mr. Amitabh Bachhan. It creates a wonderful message of a great lifestyle along with the comforts of home.

Their theme is to use their existing clients as a resource. They strongly believe that the Real Estate Industry has its best source of information and the strongest point of marketing in their own customers and clients. Besides this, they capture public attention through a well-known celebrity who the world associates as an epitome of trust, reliability, and a great lifestyle. One must address the most common priorities among the previous and existing client groups based on general interaction and previous year's sales transactions.

Also read: How to Create a Real Estate Marketing Plan: 7 Easy Steps

Some relevant questions can be framed and answered within ads to provide better review and feedback for the audience and market, through which more clients can be garnered. The Lodha palavas have their social media and print media advertising in place, which provide relevant answers and key highlights.

The Lodha Palavas, through their social and print media, provide consistent and informative details that involve security systems, kinds of real estate properties, ZIP codes, etc. Another way is to take a poll of the past and current clients to understand what the buyer looks for and what is on his mind while he is scrutinizing the appropriate option to settle for.

3.

The Unitech tactical ads which focus on providing the complete deal to its customers. - Their USP is to Try to Think Like a Real Estate Lead
This is one of the most charming and workable ethics regarding promotion and advertisement followed by Unitech tactical, although it may sound very obvious. Unitech ads give holistic and wholesome deals of Real Estate needs, thus maximizing ROIs. They also suggest and incorporate thinking and covering as a lead. Instead of self-promoting and spending heaps on organizing their current state, they strategize their advertising, offering the best deal to their customers and prospective buyers. They use a highly beneficial technique of putting themselves in the buyer's position and assess his demands, needs, and confusions regarding buying real estate. This can be incredibly helpful in searching for the best property and looking for the right kind of marketing technique that one may be looking for. Also, one must think from the perspective of masses and classes instead of thinking from a standard layman's theory.
4.

OLX.in ads highlight the emotional aspect in terms of Real Estate Advertising and promote to be Smarter Than the Competitors
OLX has incorporated real estate marketing and promotion and has gotten relatively competitive, and has massive budget resources behind these marketing campaigns. They also earn enormous feedback agencies and big companies working to target buyers through a multitude of grand marketing techniques. It is difficult for a tiny agency to compete with such enormous real estate giants.
You might like: 14 Best Real Estate Branding Ideas and Strategies
On this note, real estate stakeholders whether big or small need to be very careful, cautious, diligent, and effective in their marketing strategies to target the required and efficient buyers and customers who would not go for these giants, instead of market the right material to invite, assess, and provide to their specific needs.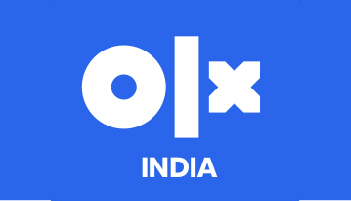 5.

Quikr.com ads, which captivates the advertising prospects with their interesting and funny ads.
Quikr.com uses beneficial Online Marketing techniques to enhance their business and to target audiences as prospective buyers. They work steadily and industriously towards the Real estate Website with numerous search features, Blogs, and other social media sites. The website or other content has beautiful imagery and captivating graphics to entice the clients. Quikr.com has developed a strong real estate agent bio and adds it, along with basic information of the firm, its vision, and its mission in the 'About Page' section. They are into uploading and updating of the best testimonials of former clients. They have a unique signature item, and they add their contact information on every page of your website. This technique garners maximum customer reviews, ratings, and feedback, which positively describe and share the brilliant experience the previous clients had with the agency to invoke and promote the interest of new buyers, thus impacting the ROIs beneficially.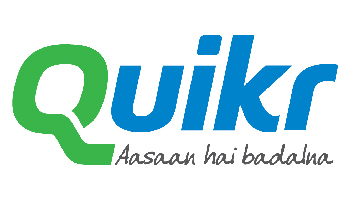 Thus, the top advertising and marketing techniques to build a strong real estate empire and thus promoting a high rate of Return of Investment and profitability in the sector of properties.