If you are looking to grow your business, there is no better approach than data-driven marketing. Using existing figures and facts to create the best following for your brand is based on any growth marketing agency. The end-goal of any campaign is better retention, higher brand awareness, and a broad audience.
All of these are achievable by employing simple growth hacking methods. Growth hacking a marketing technique that derives results from experimentation on design, data, and analytics. This method is about finding cost-effective and fast ways to scale a business; while being relevant to the times.
Here are some of the best growth hacking ideas you must attempt.
1.

Embrace Community Building
Your social media pages are a lot more than a space to post updates. They are not an open-air stadium filled with followers of your brand. The focus of most brands must be to build this into a community.
The way to community building is with compelling content and genuine engagements. Build content that is relevant to your audience to make the most impact. Study page insights and keyword trends these two stats will provide the right content buckets. Authentic engagements happen when you communicate with the followers.
These communications come from replies to posts and messages. The less scripted your brand sounds in responses, the more authentic your community. Using AI-chat-bots is a time-saver, but they are not a replacement for human interactions.
This process could take time and money. One must also build a community on the relevant platform. Be it LinkedIn, Facebook, or Instagram pick the medium with a user-base closest to your brand's target audience.
Here is a pro-tip on this growth hacking approach Build a community around your product or brand identity. If you are a FinTech company, build a loyal community of financial news, market trends, and much more in that domain.
Social media might be the place to be, but you require a few more domains to hold onto a very dedicated and niche market. Discussion forums are a goldmine of highly targeted users. These are both interest and trend-driven and one of the best growth hacking ideas.
Platforms like Quora and Reddit are the go-to platforms for this form of communication. Being active on such a platform will derive a very high volume of niche folios. There are also dedicated platforms such as Stack Exchange for coders or TeamBHP for motor-lovers. The options in this growth hacking approach are many, and the opportunities larger.
If you are a significantly large company with a very narrow niche, you can also start your dedicated forums or threads. These will help bring out your image as a subject expert and enhance your brand's online reputation.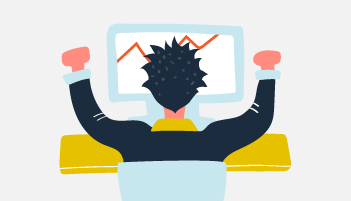 3.

Making Business Collaborations
Business collaboration or brand partnerships are must-try growth hack techniques. In recent years, many brands have found value in this form of growth-hacking. This collaboration is the perfect way to create a ripple on social media and divert organic traffic to your website.
It also opens the floor to opportunities like news coverage, media buzz, and online trends. These can be to create a new product or a marketing campaign. Even a simple social media collaboration of contrasting brands will provide a significant stir.
For example, a company that sells drinks can collaborate with a sport or a sports apparel brand.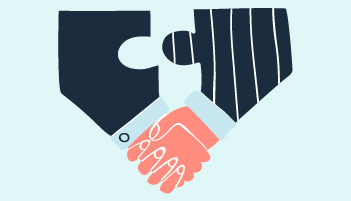 4.

The Right Kind Of Influencer Marketing
Influencers have been around for many years now, but many brands use this growth hacking approach very inefficiently. The ideal influencer collaboration happens with research, the right idea, and the perfect opportunity.
Before you approach the perfect influencer, determine their relevance to your brand and audience. Set a goal for your campaign and shortlists micro-influencers who fit the bill to this. Set a budget to then shorten this list further.
Once you have an influencer in place, do not go for the prominent and straightforward product placement or brand-endorsement. Use content as a tool to sell the collaboration rather than the product. The best growth marketing agency can guide you to make the most from this trick.
The audience today are well-versed with influencer trends and easily ignore poorly executed endorsements. Use influencers who add meaning and value to your brand, rather than throwing money on numbers.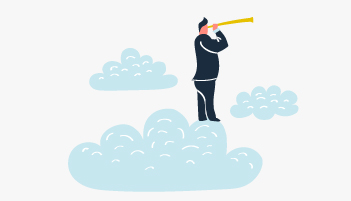 When you see a trend on social media or the digital space, you have a whole day to cash in on this trend and pull eyeballs to your brand. This method is one of the best growth hack techniques for businesses of any size.
Digital media trends are highly potent for the period they last. Especially on platforms like Twitter and Instagram, where trending topics are the engine that drives content. It's critical to identify these trends at an early stage and create a profitable campaign around them.
Conclusion
You cannot ignore the role of a perfect growth marketing agency. Amura team have an in-depth understanding of market trends and patterns. We put in years of research for the best strategies and ideas that provide the most value to brands.
With the right agency, original ideas, and flawless execution- all these hacks will catapult your business to new heights.