As a digital marketer, you need to adopt a forward-thinking approach to stay on top of the rapidly changing dynamics of the digital marketing landscape. This means you have to be aware of the next big trend, the latest tech advancements and all the opportunities for growth over the next 12 months.
2019 was a busy year in marketing with the emergence of newer marketing tech and channels. The digital marketing world is changing a mile a minute as we move in 2020. It's getting harder to scale and differentiate yourself while maintaining the same level of trust. The further you can plan ahead, the better will you be equipped to manage those changes as and when they happen.
Being the pioneering digital growth marketing agency in India, we share our insights and guide you on how to integrate the upcoming trends with your existing strategy. Let's get started with 20 latest digital marketing trends you need to know about in 2020.
1. Conversational Marketing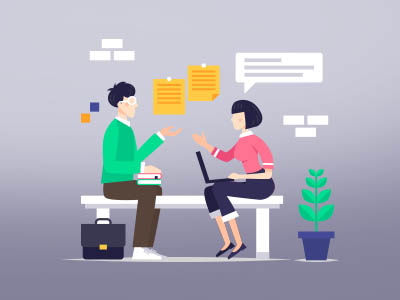 Modern marketing has become more conversational. People, especially millennials, prefer brands that can engage them in a conversation. Consumers today want immediate response; they want their brands to be accessible and to find what they're looking for now, and not later. Conversations facilitate a one-to-one, real-time connection between brands and customers. So businesses need to be available across a broad spectrum of channels and to meet their customers on their terms - on devices, platforms and time. This will enhance the user experience with higher engagement and greater loyalty.
2. Video Marketing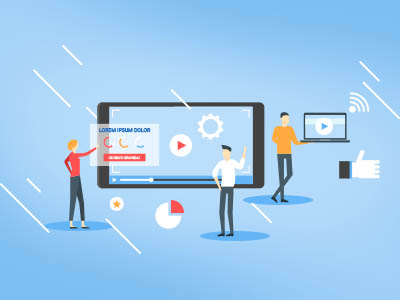 Video marketing still continues to be the most important marketing trend today and will probably be for the coming decade. Consumers are more likely to share videos, learn about new products & services and feel more confident in online purchase decisions. Videos on websites are proven to drive organic traffic as video content is more compelling and hence rank higher on Google searches.
Here are some latest video marketing trends:
Live video is great for interviews, demos and behind-the-scenes glimpses.
1:1 video is great for personalized video messages.
Video SEO is becoming much more important. Use title, description, text overlays and closed captions for better results.
360-degree video offers a more interactive experience
3. Influencer Marketing
This form of word-of-mouth marketing helps amplify your brand's message to a wider audience through well-known celebrities or anyone with a large niche following. It's generally more authentic to consumers than corporate advertising and the market could reach $10 billion by next year. Today with the help artificial intelligence, finding the right influencers to partner is easier than ever. You have to identify influencers with better engagement rate, lesser fake followers and a higher potential to deliver a positive return on your marketing investment.
4. Visual Search
Visual search is the new trend that is revolutionizing the way people search online. You can upload an image and get more accurate search results. Pinterest Lens is a visual search tool for users to find out where to buy a particular item online, search for similar products or view pin-boards of related items. Google Lens takes visual searches a step further by recognizing objects and landmarks through the mobile camera, delivering real-time augmented reality.
5. Micro-Moments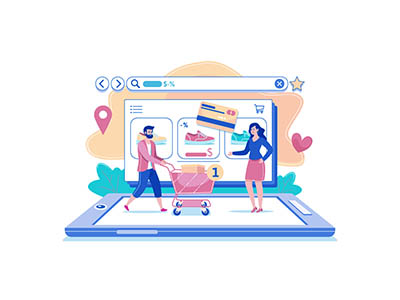 A micro-moment is defined as intent-rich moments when a consumer turns to their device to act on a need – to know, go, do or buy. People usually make instant decisions at these crucial moments. So, you need to be present where your consumers are searching for information in these moments. In 2020 and moving ahead, the customer journey will become more dynamic and unpredictable with the rapid changes in consumer desires. After all, instant gratification is what everyone is looking for in this mobile age. They want to do more with just a few taps.
6. Voice Search & Smart Speakers
The emergence of smart assistants has amplified the use of voice searches. Consumers are expected to make use of voice search a lot more in the coming future. The use of audio interfaces simplifies things by providing relevant information through audio content. AI technology used is getting smarter with numerous voice assistants in the market today like Alexa, Siri and Google Assistant delivering personalized assistance. So, adopting a voice search strategy isn't just about relevancy, it's about enhancing customer experience. Today, voice search strategy should be part of a more connected brand experience.
7. Social Media Stories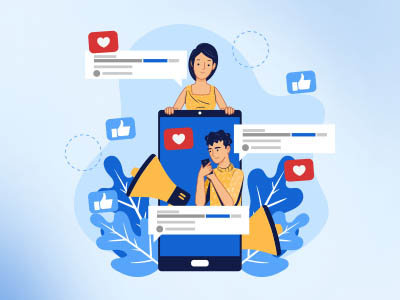 What started with Snapchat has now become the norm in popular social media platforms like Instagram, Facebook, Whatsapp and YouTube. Stories make for a great platform to make use of FOMO (fear of missing out) marketing as stories disappear after a set period of time. Stories promote greater brand awareness, constant engagement, increased redirected traffic and opportunity to reach new-age audiences.
8. Push Notifications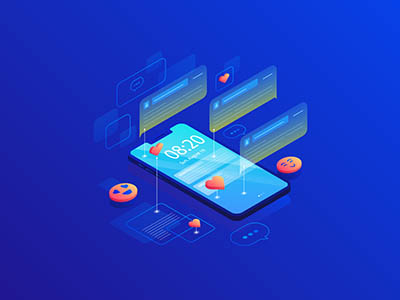 With the rise of mobile and app-based marketing, people today accept push notifications more than they sign-up for newsletters and mailers. Push notifications trends are rising with recipients being able to see messages immediately. The younger audience prefers methods of communication that includes lesser touch-points when engaging with brands. It enables brands to engage with users using multiple channels with personalized content. So, push notifications are something that is being adopted by more and more brands in 2020. Push notifications can also include images and CTAs to maximize conversion rates.
9. Social e-Commerce
With the rising popularity of both e-commerce and social media, it's no surprise that social e-commerce is growing at an alarming rate to maximize sales opportunities. Platforms like Instagram support Instagram Checkout where users can complete their purchase from within the app. By reducing the need to switch apps or sign in to complete the purchase of a product you like, the chances of consumer conversion increase greatly. Visual platforms like Instagram are a great opportunity for marketers as visual commerce is taking off. More people are willing to buy products through shoppable posts in their feeds. Not only is it easier for businesses to reach new customers, but also effectively shortens the consumer sales funnel.
10. Chatbots
Artificial intelligence will certainly be at the heart of global business in the next decade. A great example of AI in practice is chatbots. Chatbots use natural language processing software to decipher what a customer wants and interact as if it were a real person. The experience is so natural that 2 out 3 users don't recognize that they are interacting with a chatbot. More benefits of chatbots include 24x7 service, instant responses and answers to simple questions. Chatbots will take over such simple jobs and allow companies to streamline processes more easily than before.
11. Personalised Marketing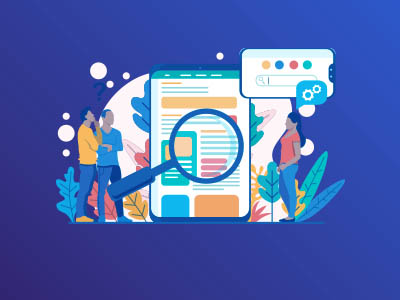 Personalised marketing will be the key to stand out in the 2020s. A research suggested that 63% of consumers are very annoyed with generic advertising blasts, 80% say they are more likely to do business with a company which offers personalized experiences and 90% say they find personalization appealing. This trend has made some big brands adapt to the change already. A great example of which is Cadbury. Their personalized video campaign matched a Dairy Milk flavor with users based on data from their Facebook profile. Their approach was received well as the campaign generated a 65% click-through rate and a 33.6% conversion rate.
12. Interactive Content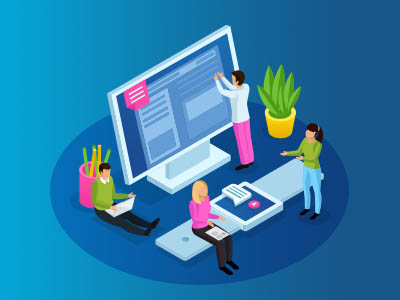 In 2020, we will see a shift from traditional text-based content towards engaging content that offers an immersive experience. Consumers like interactive content not just because it's fresh and original, but also because it makes them feel more involved in the buying process. Besides, interactive content is more engaging, more memorable, and consequently, more likely to generate results.
13. User-Generated Content (UGC)
With Millenials and Gen Z having the purchasing power, UGC can be a potent resource for marketers. Your audience can be encouraged to create and share unique content to win an incentive, like a discount, or to support a good cause. The reason behind UGC's success can be that people trust others like themselves far more than they trust companies. So when you create a community of like-minded people, it subsequently helps your business. GoPro is at the vanguard of UGC. Its YouTube channel, with 8 million subscribers, features high-quality videos produced by its customers using its hardy, portable cameras.
14. Automation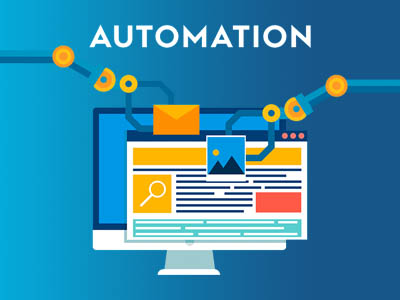 Automating your sales and marketing reaps huge benefits for companies. Which is why, it will be a growing trend this year. Many leading companies have already automated their processes with Customer Relationship Management platforms (CRMs). It has helped them improve user experience, get invaluable insights to improve marketing campaigns, generate more leads, get all data in one place, improve customer retention, personalize communication and much more. In a nutshell, CRMs have helped companies save time and costs, and more companies will use such a platform in the coming years.
15. Branding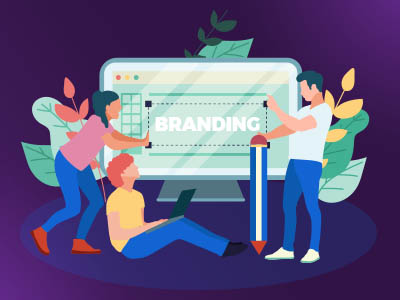 In today's age, consumers are spoilt for choice. No matter which niche you are in, it is impossible to not have competition. In such a scenario, making customers feel emotionally connected to your brand will help businesses get the competitive edge. Businesses will have to establish a solid brand by earning consumer trust. Google has even introduced an E.A.T ranking criteria to encourage brands to create trustworthy content. The criteria ranks websites according to the content quality (Expertise), authority on the subject (Authority) and links pointing to trusted sources (trustworthiness). The more credible and resourceful a brand will be for customers, the more loyal they will be to the brand.
16. Social Messaging Apps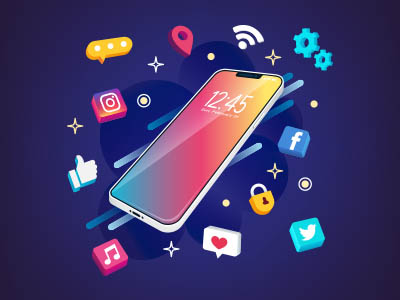 Facebook Messenger has 1.3 billion monthly active users, 10 billion messages are sent between businesses and consumers on Facebook Messenger, WhatsApp has 1.6 billion active users and 55 billion messages are sent on it every day...These statistics point towards a trend that people are spending more time messaging each other. Businesses can leverage this trend for their growth by sending personalized messages directly and improving the user experience.
17. Alternate Search Engines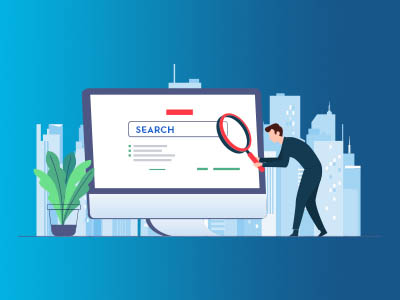 Google has been the ultimate search engine for almost decades now, with Yahoo and Bing being its closest rivals. Google rose to the top owing its feature-rich experience that offers the most relevant and latest results for any search query. However, the trend is shifting now. DuckDuckGo, a privacy-focused search engine is gaining popularity among privacy-minded users. The company reported that 1 billion searches were made on the DuckDuckGo search engine in January 2019. It will be safe to say that the number must have increased over the year. Marketers should learn from this trend and optimize content for multiple search engines.
18. Long-form Content
While short-form content is easy to consume and good for more engagement, long-form content allows businesses to establish themselves as an expert on a particular subject. Typically, blogs or articles with around 3000 words attract most traffic, because they provide in-depth answers to consumers' questions. The benefits of such content include longer time on your page, decrease in bounce rate, backlinks, social media shareability, lifetime traffic and high Google ranking.
19. Privacy Marketing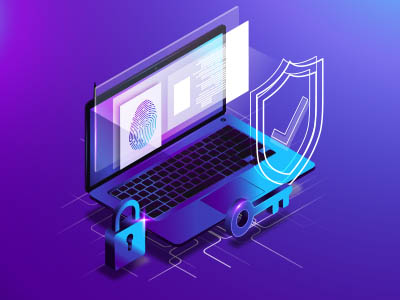 Instances of consumers' personal data being misused by marketers have consistently been in the news recently. British Airways, Marriott hotels and even Facebook have been under the spotlight for all the wrong reasons. This clearly implies that consumers are more concerned about their data privacy. Marketers will now have to try harder to earn the information of consumers, rather than engaging in mass marketing tactics. This will entail researching the audience well, creating relevant communications, finding the right channel and developing a close relationship.
20. Content is Still the King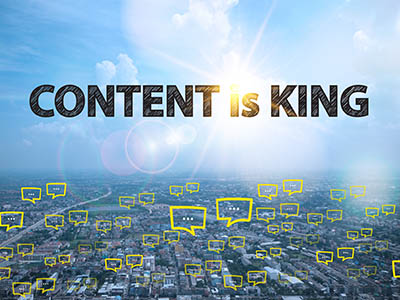 The fact that content marketing still dominates SEO isn't a surprise. When done right, content marketing helps build a credible brand image and act as a trusted resource for audiences. Content marketing helps generate more leads organically. It also has higher conversion rates than other strategies. Even in the middle of all the tech innovation, content marketing remains steadfast in offering a reliable and powerful way to attract new customers and build solid relationships with them in quantifiable ways. With Google continuing to value well-researched and regularly-updated articles, content marketing thus delivers long-term value for your business.
Future innovation in digital experience is the way forward. 2020 will be focused more on enhancing customer experiences with personalization, automation and AI-powered technology.
Ready to get on top of 2020 digital trends? Stay ahead of the marketing curve and increase conversions in the coming year with specialized strategies and services with the help of Amura – a digital marketing agency in India that focuses on business growth. Our digital marketing experts help you produce custom, conversational communication and marketing strategies to share with your better-targeted audience.
Get in touch today .