B2B content marketing strategy is an important part of B2B marketing. It is the practice of using content to expand your business's target audience, develop brand affinity and drive sales by appealing to other businesses. What sets it apart from other types of content marketing is that it used exclusively by businesses, for businesses.
However, B2B content marketing can be very challenging and it's only going to be more so in the coming years. A survey suggests, although as many as 82% of B2B marketing agencies use content marketing they fail to understand the difference between B2B and B2C content marketing. It is an important reason why many B2B content marketing strategies fail.
Here are 5 essential tips to implement so that you can generate continuous traffic, build trust, brand awareness and drive more conversions.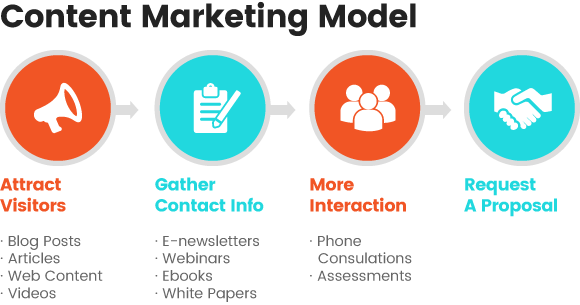 1. Story-driven Communication
While it's a general trend that content for B2B marketing tends to be professional, it can backfire most times. Businesses use technical writing styles in blog posts to come across as "professional" while the decision-makers for your target businesses are people who get saturated with the same old robotic content. So, try to be unique and tell a story. Brands need to develop an emotional connection with their audience in order to build brand loyalty. A strong narrative around the brand is key to have an emotional connect and make your target audience believe in what you believe. This will help generate brand awareness and allow your business to stand out from the crowd.
2. E-mail List Segmentation
The most effective method to engage with a B2B audience is e-mail. In fact, 53% of B2B marketers rely on e-mail marketing for lead generation. A successful e-mail marketing strategy is to create personalized emails targeted to email-list segments. Thus you can create targeted emails for each group with personalized messages.
3. Content Marketing Helps in Lead Conversion
Keeping in mind that your target audience is highly educated, most likely experts in their fields, promotional content won't work. Not only does informative content build authority and trust, it simply shows how you can add value to them. Educate your potential customers about the value of your product or service through effective content marketing.
4. Think Beyond Just Blogs
Blogs, infographics and social media all contribute to effective content marketing strategy. But if you have to stand out from your competitors, you have to be clever enough to find original ways to market to your audience. Your strategy has to attract attention using unique content strategies to promote your product or service in a light and a relevant way.
5. Use Data and Metrics
In order to develop a sound content strategy, gather relevant data and keep measuring the results over time. Monitoring the performance of your content can help you determine whether it's meeting your goals. Some of the relevant metrics include hard metrics like leads, traffic and sales or soft ones like social media engagement.
There are many crucial factors to consider as a B2B content marketing professional. Although it can be intimidating at times, hopefully by following a few of these best practices of the B2B content marketing domain you can get better results. Just remember to be highly-actionable, engaging and focused on profiled audiences.