The world of marketing has changed - with the rise in customer control, how your audience interacts with your brand and perceives your communication will shape your sales.
What's expected today is not content that is being thrown out to customers, but content that is being continuously created and developed hand-in-hand with your customers.
There are two ways to this hand-in-hand approach:
You can research your target audience in-depth (conduct a demographic and psychographic analysis), find out what makes them tick and write content in line with that to incite engagement and leads.
You can also go a step further and actually involve them in the content creation process, get the content from them - after all, who better to talk to your audience than your customers?
We're going to be concentrating on the 2nd approach in this blog post - that is, User Generated Content (UGC) - to build your brand and boost your sales.
Why UGC
Your audience no longer wants to be marketing at - they want to feel a part of the brand. The minute you can effectively engage them far enough for content creation, not only will you have customers, you'll have brand advocates.
Types of UGC
User generated content could be any piece of content that comes from your consumer. For the purpose of effective marketing, however, let's consider the following:

Reviews/Testimonials: Using customer reviews is one of the most effective ways to drive leads today, for obvious reasons - consumers will trust other consumers over the brand and the marketer. This need not even be your marketing strategy, but will drive sales for you - take for example the millions of unsponsored cosmetics reviews on YouTube.

Images & Videos: You could ask your customers and users to upload pictures and videos of themselves using your product. This, in fact, forms the backing for GoPro's hugely successful UGC campaign covered in the next section.

Blog posts: There's a reason why guest-written blog posts are the most effective in marketing and SEO today - they're written by someone outside of the company.

Product Integration: Ask your customers and target audiences for their input on a new change in your product, then implement it. Lay's did it with the "Do Us A Flavour" campaign, where they asked users to pick from 3 new flavours they were planning on launching. Users voted on the one they liked best - and let me tell you, the Lay's Cheesy Garlic Bread flavour is a hot favourite today.

Social Media Conversations: A social media engagement plan is a great way to get content you can use from your customers. This content can be leveraged on your website, to create more brand awareness on social media or even on your product.
The Perils of a UGC Campaign
When you are putting the wheel in the hands of your readers, prospective customers and the public in general, you risk one bad opinion ruining the good opinion of many others. Remember - one bad review will be much more memorable than even 3 good reviews. This is where ORM (Online Reputation Management) comes into the picture - read more on that with our blog here ORM for Brands:Manage what people are saying about you!
Make sure you have a good fire-fighting team ready and remember - consumers come first! Make them happy and you'll be rewarded.
3 Hugely Successful UGC Campaigns:
1. GoPro
An American company known for its high-quality action cameras, GoPro sets perhaps the best example for content marketing today.
It's UGC campaign involves GoPro users submitting videos of them in action - here's how GoPro makes it work:
They propagated the #GoPro hashtag to easily find content being posted by users across social media accounts like Facebook, Twitter, Instagram.
They publish the best videos of these on a webpage on their site.
They also have a separate webpage on their site where users can come submit their videos.
Here's a glimpse into a compilation video they used for branded content marketing: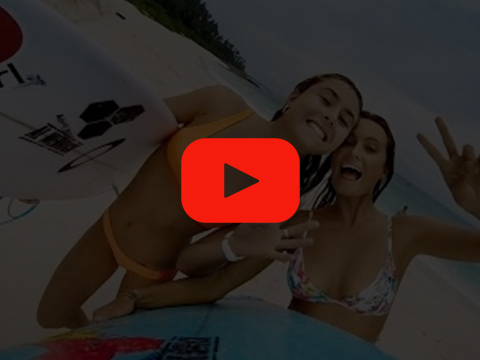 Needless to say, their approach to User Generated Content has brought them invaluable brand engagement and sales - a GoPro is an aspirational product for anyone interest in the active life today.
2. Diwali at Hiranandani campaign
Carnival of Lights was an event organised by Hiranandani Developers at Hiranandani Estate, Thane, during Diwali. Amura's goal was to generate more brand awareness and engagement around the event, on social media.
We planned Facebook and Instagram photo contents with hashtag series #CarnivalofLights & #DiwaliatHiranandani to drive participation from the audience.
The campaign received:
Over 900 entries
Over 4500 Facebook page likes for Hiranandani Developers
366 new followers for the Instagram page
41,000 people talking about the campaign on Facebook
Watch the campaign video: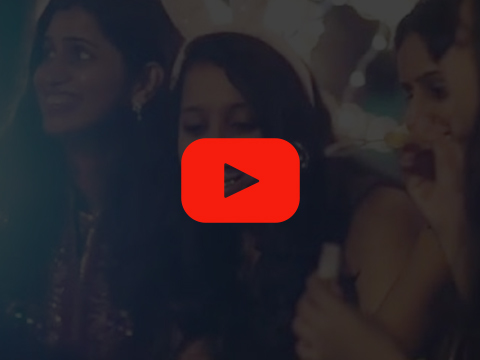 3. Starbucks
The Starbucks White Cup campaign was also more about brand engagement than sales. Starbucks urged customers to doodle on their white cups and post a picture of it on social media using #WhiteCupContest. The winner would have their cup go into production for limited edition Starbucks reusable cups.
The campaign received over 4,000 entries and needless to say, was hugely popular on social media. Here's a look at the winning cup: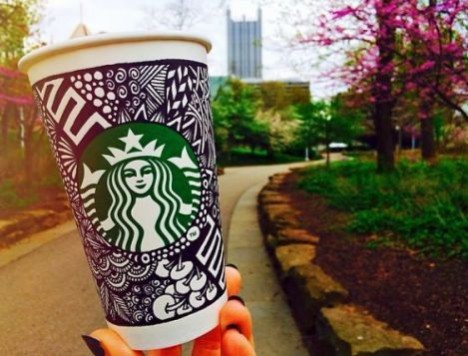 Inspired to get started on your own User Generated Content campaign? Get in touch!