Even the oldest brands in the world will concur that digital is a reality that needs to be embraced. In fact, if one observes the trends in the last few years, the signs are clear – digital marketing is the future.
With more intuitive technology being launched everyday and consumer behaviour and demands changing drastically, brands will now need to give digital the biggest piece of the pie in the marketing mix.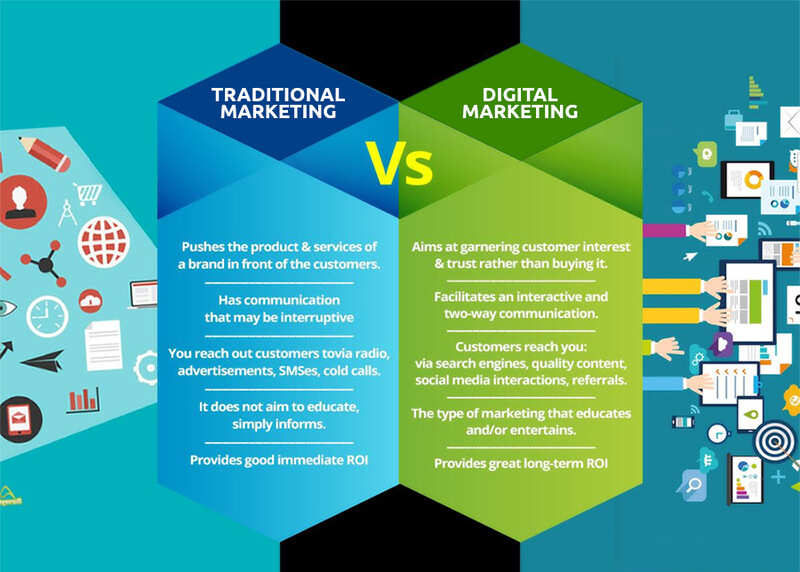 Here's why:
1. Traditional platforms are too expensive and/or dying
It's a phenomenon that marketers are slowly coming to terms with. Newspapers, the television, radio and other traditional mediums are great as a part of the branding and marketing mix, but they simply cannot hold the majority of the budget anymore – especially when digital media gives you better results at a fraction of the cost.
2. Digital has become mainstream
Gone are the days when owning a smartphone or accessing the internet was considered a privilege. The sheer penetration of smartphones across the world and even India is mesmerising. Not to mention the fact that an average adult internet user now reportedly spends over 20 hours a week online, a 200% jump from what it was a decade ago.
3. Consumer behaviour has changed !
Given the sheer reach and availability of the internet, it goes without saying that it's imperative for a brand to make its presence felt online. With the change in consumer behaviour, your audience may see your ad on a newspaper but will more likely research about it on the internet before taking any action. The other crucial reason being that online users are, in many ways, aware of what products or services they want to consume and hence, seek it out online.
4. The ability to customise and personalise
The brilliance of digital marketing is its ability to precisely target relevant audiences, across the globe, and optimise campaigns in real time for better outcomes. As a result, you achieve targets faster and more efficiently, while reaching your consumers on sites where they are spending their time. From age and nationality to pin code and profession, and other data available online, you can customise and personalise all your campaigns – branding, lead generation, remarketing, etc. - to attain the best possible conversions and sales.
5. Quick results
The effectiveness of a digital campaign can be ascertained within a short span of time after it goes live, using analytics tools. The marketing team, with access to the dasboards, can continually study and incorporate changes to the strategy if needed. Traditional platforms, on the other hand, don't enjoy this luxury – you need to allow the campaign to operate for a considerable period of time before being able to calculate the returns.
It's absolutely clear that digital marketing is the only way forward for brands, upcoming and even established. If you want to take your brand to the next level with a digital presence, GET IN TOUCH !