What are people saying about you?
The Internet today is one of the most powerful mediums of information and more importantly, interaction. Consumers have the choice to raise their voice against your brand, made more convenient with the Internet acting as a democratic medium.
With the tremendous growth of social media plus interactive platforms such as review sites, microblogs, etc. the management of your brand's reputation has become more challenging. How do you manage what people are saying about you? That's where Online Reputation Management (ORM) comes in.
What is it and why it is necessary?
Nobody wants their brand to have a negative reputation.
The freedom that users now have to express their opinions (whether positive or negative), has made brands more cautious – thus creating the need for Online Reputation Management (ORM).
Online Reputation Management is about managing or controlling the reputation of your brand, in order to sustain its positive image. In this world of intense competition, everybody wants to stay at the top and for that, an ethical approach and clean image are absolutely necessary.
Every day, content is getting posted online in huge numbers. Social interactions are innumerable and complex. In this scenario, it becomes critical to keep an eye on what the audience is saying about you or your brand, especially with the number of platforms available today. From social media to blogs, forums, news articles, and even review sites and press releases, every platform is an opportunity for people & brands to interact and communicate.
How ORM works:
Listen – Respond – Measure – Follow up – and repeat!
It is always challenging to deal with the virtual world, but if done with proper planning and by following a well-defined process, brands can manage their online reputation effectively with a carefully followed listen, respond, measure and follow up process. It's a great way to carry interactive, engaging conversations with your audience!
To sum it up, the scope of ORM travels beyond mere listening and monitoring, it creates the whole experience for users to interact with the brand.
Amura's tried & tested tips on taking your ORM efforts mainstream!
Reply to your audience politely. Don't be too aggressive or assertive. Reply promptly – responding within 24 hours indicates you care & will lead to good brand image
Leverage the best tools to effectively manage your ORM.
Admit your mistakes. Address criticism and don't try to run away from it. If you accept things honestly, it will ultimately help establish an authentic brand image.
Keep an eye on your competitors. Sometimes a subtle approach taken by them can cause harm to your brand's reputation. Just to avoid this, analyze their movements and plan your ORM strategy accordingly.
Posting fake reviews/stories intentionally to build positive perceptions do not always work. You should try to engage your brand in activities that can generate positive sentiments naturally, for example, CSR activities, social experiments, etc
Agency-Client Relationship :
It's not just the agency that is managing the online marketing activities but the brand itself also has an important role to play in ORM. These two must go hand in hand to tackle the challenges and maintain a positive image in the online space. Many a time, the agency does its best to identify the problem of the target audience and to solve it with appropriate solutions, but a minor mistake by the client (i.e. Brand) can create blunders.
For example, consider that the brand is running a big budget online campaign contest with the help of the agency and it is performing really well. However, if the brand fails to provide the giveaway to the contest winners on time it can lead to negative sentiment and may hamper the brand image. Such examples are many in number and what the brand should learn from this is to focus on each of its every marketing tactics, no matter how small or minor.
Amura's Recipe of successful ORM :
After working in the digital marketing industry for a number of years, we have learned that not just proper planning, but effective measurement tools are absolutely important for successful ORM. There are many free as well as paid tools available online, and choosing the right mix is key. Let's take a look at a few of them, which can come in handy.
Google Alerts A simple yet effective way to track and monitor web mentions.
Social Media Notifications (Facebook, Twitter, Google Plus etc.)
MeltWater
Mention.com
Case study – The Address Makers:
As mentioned earlier, social media campaigns focused on the target market can drive very good engagement. If the concept creates an impact on the audiences' mind, it helps to increase the positive mentions about the brand and ultimately benefits the branding. We have experienced this in one of our recent social media campaigns for a real estate brand – The Address Makers. Appealing concepts and catchy hashtags have driven tremendous engagement with more than 95% positive mentions in social media.
A few screenshots depicting campaign success and positive sentiment score: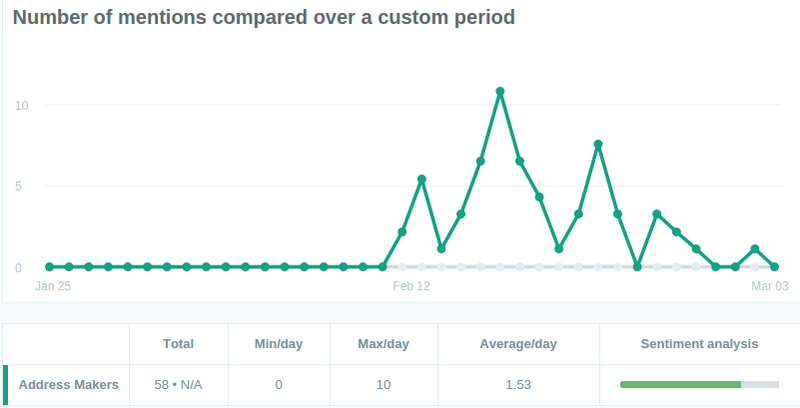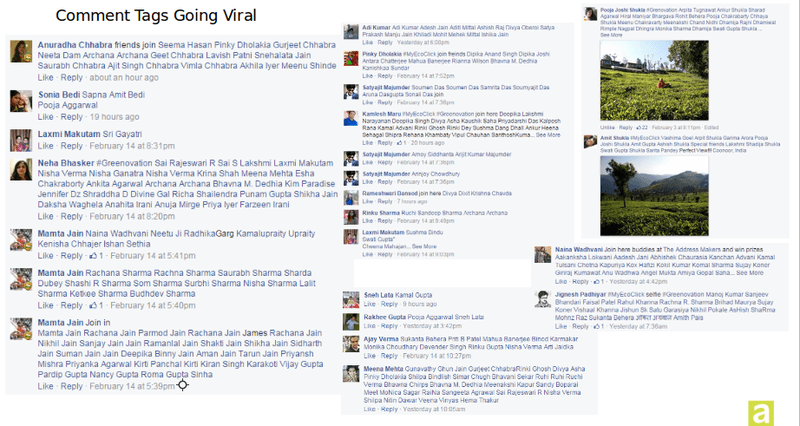 Always remember, Online Reputation Management is neither rocket science nor does it have any standard formula to follow. All you can do is keep learning every day, try innovative things to solve your problems and be clear in your approach.
Stay optimistic about your ORM efforts and let your brand shine in this exciting world of digital marketing! Here at Amura, one of the best digital marketing agency in India we follow the best practices for successful ORM.
By
Rushikesh Patil & Vaidehi Mirashi