While growth hacking in the b2b space is a lean concept, the utilization of some well-devised plans can generate significant engagement and growth in your business. Some of these strategies define the small line between a success-story and just another organization.
Even companies who are just starting in the field take time to determine their startup growth hacking plans. The idea is to create some form of value that can draw in more clients.
Here are some of the most popularly used hacks incorporated by every top growth marketing company worldwide.
Email is one of the most underrated b2b marketing hacks that many brands neglect while creating a strategy. Being one of the first prevent forms of marketing, this is still an active source of information for many people; it is cost-effective and generates good engagement.
Most social media pages and websites remain blocked on work-computers. This restriction on social media gives email an upper hand for the office-goes. It is also statistically correct that actions taken from emails are more effective than those from social-media ads.
Having a weekly content newsletter will help generate a large number of leads. This will also be a professional way to establish and add value to your brand. Do not just spam product sales; use this as a chance to curate a well-informed and content-heavy mailer.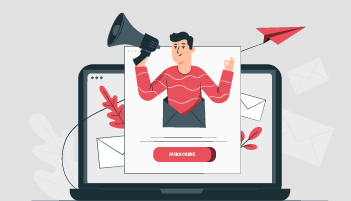 If you are looking to incorporate b2b growth hacking strategies effectively, you must be aware of relevant market information. Riding trends to the top of the ladder are one of the best ways to hack your way in the b2b space.
You can find this out by following the news and other newsletters in your domain of work. Ensure that you do your research at the start of each day on relevant trends. Use a few keyword analytics tools to vary their traffic.
Once you identify these subjects, start by creating content on them. This content has a better chance of reaching more people. They can also turn into trends themselves and help your brand win eyeballs.
But keep in mind that trend jacking is not only b2b marketing hacks to consider. The long-term gain will only come from creating evergreen content that remains relevant many years after publication.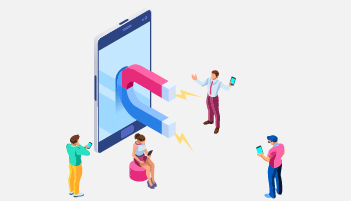 We have all heard about word-of-mouth marketing - considered one of the best ways to market a company. This process is not in our hands, but we can still find a way to promote good work.
Offer discounts or other incentives to consumers who prefer your products or services. This method will help your user base snowball with one reference at a time. Additionally, a fellow consumer's reference is taken at better face value in promotions and ads.
Incentivising is a low-cost method to drive new consumers with minimal effort. This result can come from providing commission to those who drive better clientele within the organization. The hack's feature is that you only shell money after you gain conversion, and no investments occur upfront.

Adding to incentivizing your present-consumers or potential consumers, providing free tools is a useful marketing trick recommended by every top growth marketing company.
The budget for this does not need to be big; it can be created as per your brand's preferences. Simple resources like an education module, a calculator, etc., are some of the most commonly used tricks. These tools also help your company collect data of users who visit. These can be later re-targeted with ads or newsletter information.
Other forms of resources you can give away for free are explainer videos, eBooks, and embedded images.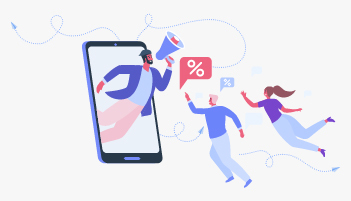 5.

Create Content That Connects
Another way to capitalize on this method is by generating the content, especially with the internet, to gain eyeballs. This includes content in the form of videos, podcasts, or social media posts. All of these are excellent tools to drive traffic and start a dialogue.
Another way to use content to your advantage by hosting events. Both online events (like webinars, discussions) and offline events (festivals and conferences) will help draw attention to your brand and its products or services. Content is one of the most elementary b2b growth hacking tricks.
Key Takeaways
Take the time to decide which one of these b2b growth hacking strategies is the one that adds the most value to your bands. Find the plan that you would like to adapt and take them one at a time.
It's always a wise choice for the best in class service to seek consultation from a growth marketing company like Amura. Amura manages a vast portfolio of clients in pharma, real estate, manufacturing, FMCG, and healthcare industries and devises a custom plan for each client.
To summarize, some of the best approaches in-hand are article and content, freerolls, freemium services, attention to user experience, and trend-jacking.