When launching a new website, most marketers focus on functionality and design only. They want their website look and feel to be impressive. It's not at all wrong to do so; the aesthetics of your website should be appealing in order to attract and retain attention. But it doesn't do much when it comes to driving real traffic and ensuring sales. When you launch a new website, it offers an amazing opportunity to capture a ton of organic traffic. And you can do that by improving the SEO strategy.
In today's rapidly evolving digital marketing landscape, content strategy and SEO techniques can change overnight, and the worst part is you might not even be aware of it. SEO practices that could have put you on the first page of Google as recently as last year could not only be obsolete today but can even affect your website's rankings negatively. That's why you need to stay on top of your SEO game. Otherwise, you'll fall behind your competitors in the long run.
Having said that, optimizing your website for organic traffic isn't particularly easy. So, we've broken down a few SEO best practices to help you skyrocket your rankings and boost your number of monthly visitors from organic search.
1. Optimize Your Site for Google RankBrain
Google RankBrain is Google's first machine learning algorithm. It measures how you interact with the results on the first page - the happier you make Google users, the higher you'll rank.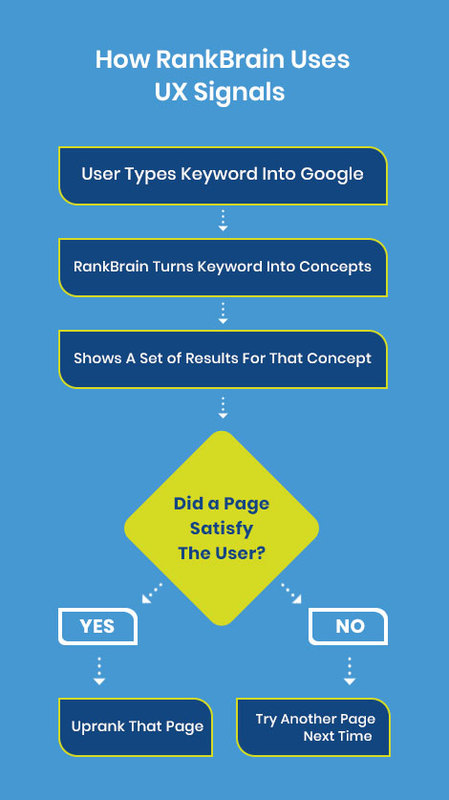 Optimize your site for RankBrain by improving your organic click-through-rate (CTR), add numbers to your title and description tag and lastly, improve your bounce rate and "Dwell Time".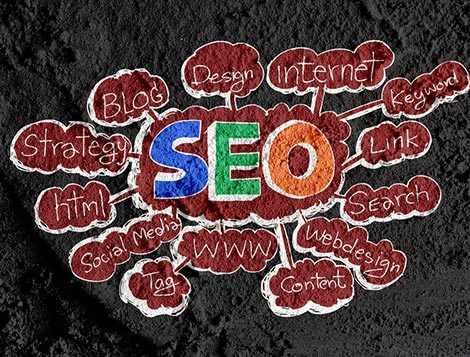 2. Update and Republish Old Blog Posts
Rethink your content strategy if you want to bring in organic traffic. Blogging is the easiest and fastest way to do it. HubSpot data indicates companies that publish over 16 blog posts per month get nearly 3.5X more traffic than companies that only publish up to four.
But it's cumbersome to come up with so much content per month. Instead of writing new posts, it's advisable to update old blogs with new information. Republish new and improved versions of old blogs that didn't garner enough traffic.
3. Write Killer Title and Description Tags
It's no secret that compelling title and description tags attract more clicks. More organic clicks result in higher Google rankings. Use a list of engaging phrases that are designed to maximize clicks.
Turn your title and description tags into click magnets by keeping an eye out for interesting copy from other ads. So when you include these phrases or CTAs in your meta tags, you are likely to get more clicks.
For example, We developed an SEO optimized website for Mark Compressors to improve organic traffic and increase the overall cost per lead.
4. Use Your Competitors Best Keywords
Finding keywords to optimize your content can be done in two ways. Either you enter random keywords into a tool, or you can find the keywords that your competitors are already ranking for.
Firstly, you need to find a competing site that's already ranking well in Google and make a list of the keywords they're using. Some of these keywords won't apply to your business. Focus on the keywords that
a) your target customer searches for in Google and
b) you could create relevant content around.
5. Make Your Content More Shareable
Without publishing sharable content (backlinks), you're not going any higher in Google rankings. There are some hacks that can make your content more sharable.
Use short URLs for your blog posts and put social share buttons prominently on the page. Now that your content is optimized for shares, you would want to focus on whether your page's on-page SEO is good to go.
6. Link Out to Authority Sites
Google's algorithm update Hilltop is an on-page SEO pathway that tells Google whether or not a page is a "hub" of information. This is determined by the quality and relevancy of the page's outbound links.
So, pages that link out to other resources establish themselves as hubs of helpful content. Link every piece of content you publish to at least three quality, relevant resources. This will ensure that your page is a Hilltop Hub.
7. Add Mini Blog Posts for YouTube Descriptions
YouTube video results mostly dominate Google's first page. There's a simple technique that can get your YouTube videos to rank for competitive keywords in both YouTube and Google. Write 200+ word video descriptions.
Google relies on a video's text-based title and description to determine what the video is about. So, adding extra text content can help you rank for your target keywords.
8. Embed Long Tail Keywords in Title Tags
If you only include one keyword in your title tag you're missing out on a lot of search engine traffic. Embedded long tail keywords can connect you to traffic right away.
Make a list of long tails that you can embed into your titles. This will result in faster search engine traffic, eventually ranking the page for more than one term.
9. Use "Best of" Lists for Link Building Opportunities
For the purpose of link building, a list of high-quality, niche-relevant blogs is like money in the bank. "Best of" blog posts include a lost of hand-curated lists of blogs in a specific industry.
Make a list of such blogs for your industry. They are perfect places to reach out to the next time you want to a piece of content being promoted or for building a long-term relationship.
10. Publish Content that is at least 1,800 Words
A study of 1 million Google search results shows that the average word count of a first page Google result was 1,890 words. Long posts indicate that you're providing in-depth information for those who are searching for the topic.
Lengthy content also flips an important emotional switch that pushes people to share them online. It is because shorter content is too brief to elicit an emotional response from readers.
Run a complete SEO audit before launching your website. Add in relevant title tags, meta descriptions, images, and more. Keep in mind these tips to improve SEO by implementing content strategy SEO and SEO design techniques. Also, generate an XML sitemap and submit it to Google Webmaster tools. This will ease up search engine page indexing.
Looking for a personalized strategy on ranking for competitive terms in your niche, become recognized as a thought leader in your industry and make more money through organic search traffic. Our 10+ years of experience in creating sound SEO strategies will help you achieve all this.