The advent of the Internet has not only made our lives easier but has also given us access to worlds that we never knew existed. It has changed the way we shop, travel, connect with people and make decisions. Apart from bringing the world closer, it has significantly impacted the way we work and our business functions.
The Internet plays a crucial role in reaching the right kind of people that match your business goals. However, the extent of your reach is always directly proportional to the visibility of your business. This is where Local Search Engine Optimization comes into the picture. Robust local SEO support can help any small business enterprise to catapult to success.
Local SEO is no rocket science, but if employed systematically, it guarantees encouraging yields. In this blog, we will be discussing a few easy local SEO fundamentals that you should consider for locally ranking your website.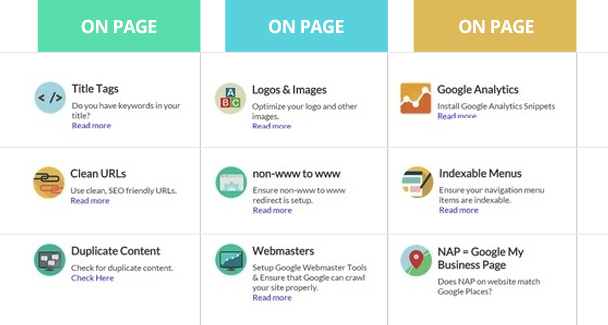 Onpage Links
1. NAP Consistency
NAP stands for Name, Address, and Phone Number.
It is important to mention the name of your business, its address, and phone number on each page of your website. Your website should display the NAP as any external directory and it's essential that you always cross-check the information. If the displayed information is wrong on sites such as Google, people might not take your business seriously.
Always follow the 3C rule - Correct, Current and Consistent - for ensuring better NAP consistency and better Local Search Rankings/Local SEO (Search Engine Optimization) Rankings.
2. Schema Markup
Most SEO practitioners are unaware about Schema Markup and its benefits. Allow us to explain - Schema is a type of markup that teaches SEs (Search Engine) about the content on a website.
In addition to NAP, Schema ensures that the location of your business, hours of operation, products/services, delivery area and other crucial data related to your business is mentioned in the search engine results.
At first the process may seem lengthy and tedious, but once you understand its basics, it's an absolute cakewalk! Schema Markup is easy to understand and is extremely important for your business.
Reference: Schema
3. Link Signals
This includes, inbound anchor text, linking domain authority and linking domain quantity.
4. Anchor Text
The site which is linking with much a more precise and descriptive key phrase is more likely to get better place in local SERP. To understand this in better way consider the following example:
Amura Marketing Technologies, a company which is a digital marketing agency in pune, is market leader in Digital Marketing industry for real estate. We can use the anchor text in above mentioned way but it can be used in better way as below.
Amura Marketing Technologies, a digital marketing agency in Pune, is market leader in Digital Marketing industry for real estate in India.
5. Linking Domain Authority (DA) / Linking Domain Quantity
This metric is meant to approximate how competitive a given site is in Google.com. Since Google takes a lot of factors into account, a metric that tries to calculate it must incorporate a lot of factors, as well.
The linking domain authority speaks about from how many different websites we are getting the backlinks to our websites. But we have to keep in mind that the more relevant the backlinks are the better as well as and probably the most important is the websites should have higher DA than our website.
5. Google My Business (GMB) and Facebook Places
To all those who think Google+ is not important, think again! It is extensively used for several crucial functions such as GMB Profiles. These profiles, displayed on Google search results, will include your logo, tell people about your company, working hours, contact information, etc. It also tells your prospective customers about your business and what it does, helping you stand out from your competitors.
Through GMB you can categorize your business, can provide the best suitable keyword in the business title and most importantly can select or specify your business proximity. So select all the three wisely and effectively.
You can start listing your business here: business.google.com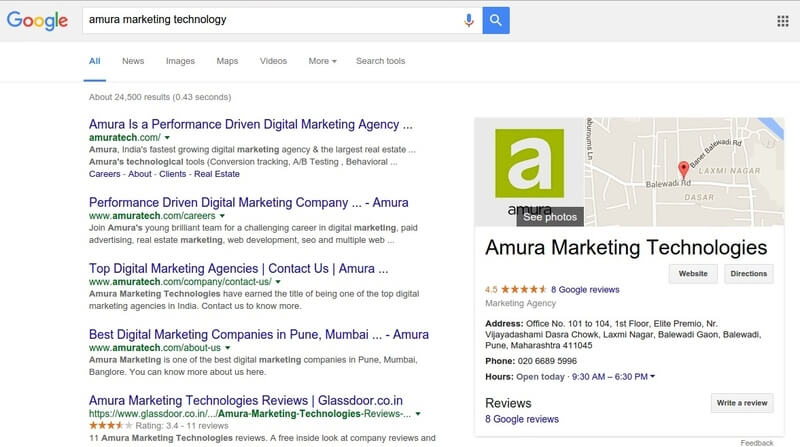 External Local Linkings / Signals
1. Citations
Citations play a paramount role in Local Search Engine Ranking. As compared to traditional SEO, local SEO gives more importance to citations. It is basically mentioning your brand name, address, contact details and other important details, without a link. It mainly focuses on listings in various locally based directories.
2. NAP Consistency
Add your business to external websites and business directories that are relevant to what you do. More importantly add your business to those directories which help your website to focus on the same area which are catering to. The name (brand name), address of your business front and phone number should be the same as the one which you have used on your website in all the directories and business listing website. So that there should be a proper NAP consistency between on and of page.
3. Mobile Signals
Mobile signals which includes whether the website is mobile friendly or not, here mobile friendly means is there any click to call feasibility, while searching are there any check-ins option, offers and etc.
4. Google Reviews
Google reviews play a crucial role in forming several of our decisions. Be it places to dine or things to shop or holiday destinations- reviews from others go a long way in helping us narrow our preferences. The business world is no different. Online reviews about your business, products and services majorly influence your potential customers' perceptions about your business. Pay special heed to the online reputation of your business and ensure that you keep a tab on the reviews that others post about your business or service.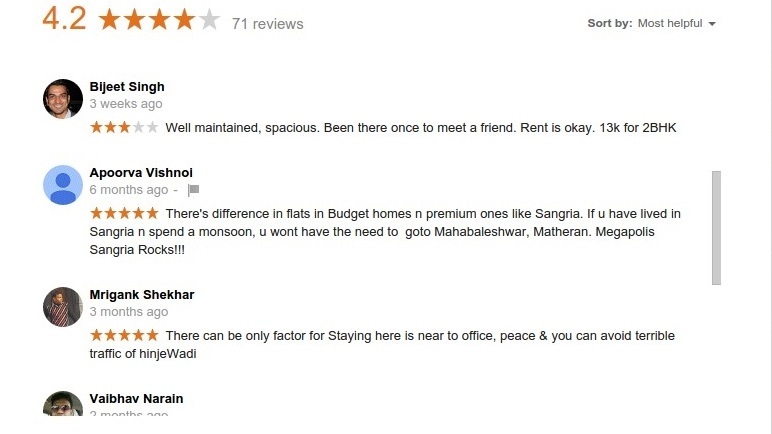 Would you go to a restaurant that has mouth watering photos within their search results, or would you go to a restaurant that has low resolution photos that were posted five years ago? A picture is worth a thousand words – make sure you publish visually-appealing, up-to-date pictures of your products or services, because they will show up in search engine results.
Local SEO works like magic for your business. It helps your business garner the right kind of attention that it needs and renders faster results in a stipulated time frame. Consider implementing the above listed tips and get your business found in more search results for better reach and more leads.