Almost every potential customer for an insurance agent today has access to a smartphone. He or she is also likely to have a Facebook account because it's the most used social media platform today. So, it only makes sense to leverage the massive online population on this social media platform to generate leads.
A good insurance marketing agency like Amura will ensure that you reach out to leads that are most likely to convert to sales and revenue using these actionable marketing strategies:
For any successful marketing strategy, this is the first step. You must know your audience to plan your ADs, target them with the right products and relevant information. Use the analytics data of your mobile app or site for retargeting customers who have shown some interest in your product before. They are the easiest leads to convert. This data is also valuable in understanding the behaviour and interest of your potential leads to create any insurance marketing plan in the future. With Facebook, you target a specific age group of similar interest, by narrowing down your audience, you would achieve higher engagement.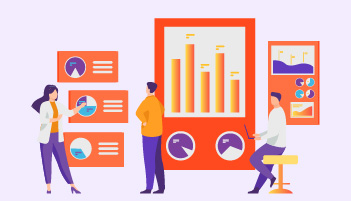 When you are thinking of insurance Facebook marketing, remember that most people prefer having their policy providers within a 5-mile distance of their homes, because they would become easily approachable. It is most practical to target local leads by using Facebook Ads target features. This allows you to target a specific age group, gender, and even area that you want your ads to reach.
Selling insurance requires real conversation, no doubt. Every successful insurance agent will tell you that tapping into specific requirements of a client is the best way to close a deal. Do the same with your ads. Create advertisements for specific situations that your customers may find themselves in. For instance, create ads for new parents, for older individuals who are likely to need medical assistance, first-time car buyers etc. The more relatable and specific the ads get, it'd gain more leads as people will trust it more.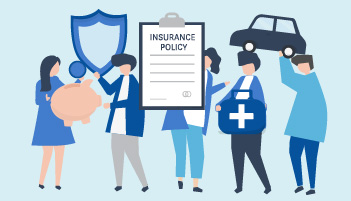 4.

Use A Call Tracking Software
To create the most beneficial Facebook marketing ideas for insurance agents, call tracking plays a major role. Using a call tracking software gives you vital information like advertisements that are getting maximum attention, specific concerns of customers and advertisements that have failed to make a mark. These call tracking solutions make use of AI that can give you valuable insights for all your future insurance marketing strategies. They can also help you target audiences with advertisements specific to their requirements over a given period of time.
5.

Facebook Lookalike Audience Feature
The Facebook Lookalike Audience feature is very useful in targeted marketing. It helps you find more users with attributes similar to previous leads who have been successfully converted into revenue-generating customers. All the strategies of Facebook marketing for insurance agents that have been used for these customers can be redirected to these new leads.
6.

Focus On Call To Action Features
Your Facebook landing page or profile page should have a strong call to action button to make any insurance Facebook marketing plan successful. The profile page allows an automatic CTA button that you can customise. The landing page should also have a bold CTA. The aim is to make it as easy for a potential customer to reach you as possible. Update your pages to provide all avenues of contacting you, including email IDs, phone numbers and website details.
7.

Create Strong, High-Quality Content
Facebook is a highly visual medium. Needless to say, Facebook marketing ideas for insurance agents must also be focussed on creating a great visual experience for customers. Use images that tell stories in advertisements. Today, infographics or animated videos are in vogue. Use them to explain your products and offerings in as less as 30-40 seconds. Contests and offers that promote customer engagement are also part of a good content strategy.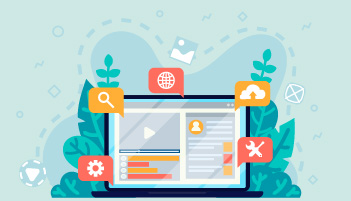 8.

Improve Your Social Media Presence
Your Facebook page must be updated regularly with good content. The profile picture, cover picture, landing page, company details and CTA should be consistent across all social media platforms to make sure that there is a brand recall. Placing several ads but having an outdated social media page reflects unreliability and is off-putting for most customers. With an attractive social media presence, your audience will remember the brand, and even if they haven't tried your service, it is more likely they would connect in future.
9.

Leverage Facebook Insights
Facebook Insights is a valuable tool for Facebook marketing for insurance agents. It tells you details like the location of a customer and online interactions. Based on this, you can direct potential leads to specific landing pages, advertisements etc. Facebook Insights can also help you narrow down on the type of content and advertisement that is garnering maximum attention from customers.
10.

Keep A Tab On Call Conversations
No matter how effective the strategy created by your insurance marketing agency, it all comes down to the real conversations that you have with customers. Track the conversations with leads that call you after seeing the Facebook campaigns. Attach short surveys to know the customer/reader feedback. This will help you find any discrepancies in the information being provided to them that might be affecting conversions negatively.
Amura is a leading insurance marketing agency in India with years of experience in this niche. For a complete, customised solution for your insurance company, book your free consultation today.