Insurance marketing is all about marketing the insurance service to attract more customers, which leads to profit generation. An insurance organisation survives and thrives in the competitive market with innovative insurance marketing techniques. The marketing concept of an insurance business revolves around its expansion. In addition to this, insurance companies are the ones that lag when it comes to adapting to the latest change in marketing. As a result, you need to know about the newest trends in online insurance marketing. It is indeed a steep challenge to find an audience that is likely to click on your advertisement online, as online marketing is a pretty comprehensive and detailed process that takes a fair bit of time to learn.
To guide you and the insurance brands with the latest insurance marketing trends, we have come up with our list of top 4 trends which every insurer needs to implement in their work.
1.

Tailored Products For Customers
Tailored products are the marketing methods with the help of which insurance companies provide a specific product that is custom-designed to provide benefits to the individual customer based on his needs. In the world of the internet, an online presence is the most important thing. 94% of the companies believe that online customisation is critical in business performance, as it also improves the customer experience. As a buyer, you don't think about the specificities of how policy is designed, you want to know how this insurance policy is beneficial for me, and that's what tailored products and marketing does in general.
Nowadays, insurance products are being copiloted by big data. They become more flexible as each year passes, and get more personalised. Customers in their 20s and 30s are currently the largest population group, and insurers are looking for ways to market their products to this tech-savvy group if they want to ramp up their sales numbers and reach their revenue goals. Thus, insurers need to give their digital skills a breath of fresh air to stay relevant in the market. As an insurer, you can track the data of fitness bands and car telematics to provide a unique insurance product to your customer so that they know they are getting a high-value insurance product priced according to their needs.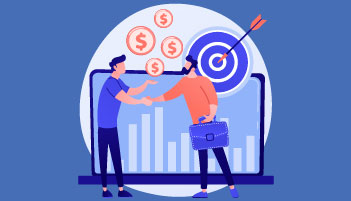 2.

Insurance Is Now More Data-Driven
The insurance industry has always collected a wealth of data, but it lacks its usage as an asset that can be monetised. As more consumers interact with insurance products online and compare them side-by-side with other policies, the volume of available data is exponentially increasing. Likewise, in the past few years, equipment with sensors have become omnipresent, leading to an increased number of connected devices. The avalanche of data created by these devices will help insurers understand their clients better. This will help the insurer fix the price, making it easier for low-risk customers to enjoy lower premiums, and only high-risk clients will have beer steeper rates due to their behaviour and needs.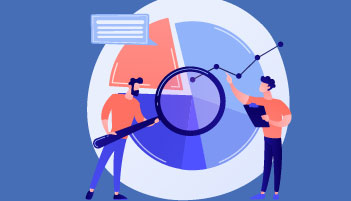 3.

Elimination Of Departmental Silos
In 2020, people could not come out of their homes, and they had to make every critical decision through phone and video calls. When someone does business with an insurance company, they look at the insurance company as one entity. Thus, they don't want to face the hassle of getting in touch with different people for different things. Telling customers about things that can't work will only make them frustrated to the point that they leave your service and go to your competitors.
Insurance marketing trends include both the sales team and marketing team needs to work in tandem to make a lead convert into a loyal customer. The marketing team can provide insight into pain points in the sales cycle. Similarly, the sales team can help broaden customer behaviour when they reach out to them. Just like that, you can unify the various processes in your company to reduce the cost and human hours. This will increase your company's efficiency.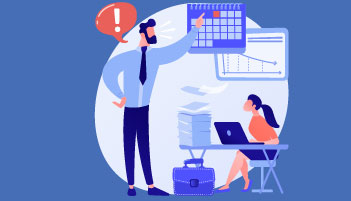 4.

Automation Will Lead The Marketing
With AI, a single insurer can masquerade himself as a small team running the insurance business. The use of Chatbots, which are developed using both AI and ML technology, can learn human behaviour and provide appropriate answers to customer queries without any human intervention. AI will recognise the customer pattern, and help website developers and marketers make their lead cycle more efficient and small. Each year, insurance companies lose 40 billion dollars in fraud. To eradicate fraud, AI will act as a security feature, and the insurance companies will be able to easily track down the customer's historical data and identify the faulty patterns that show signs of fraud committed by the customer.
Conclusion
The latest trends emerging in insurance marketing need to be implemented correctly, and for that, every insurance company needs a reliable insurance marketing agency such as Amura to yield a more significant ROI and allow companies to have a better sales opportunity.
On the other hand, insurers need to be open-minded to follow the latest trend; you need to be ready for your business changes if you want to stay in the market and get profits out of it. There are so many new technologies coming in to change the insurance market landscape the company owners need to implement these technologies as soon as possible for better results.
To get in touch,
email at vikram@amuratech.com.