Real estate is complicated in itself, and to sell, real estate agents face the big challenge of uncomplicating the business for prospective clients. That's where marketing comes in. Integrated marketing communication helps companies simplify industry jargons for people so they can understand your value proposition. Real estate direct marketing is one of the marketing techniques that has worked for agents over the years.
However, carrying out direct marketing is a task in itself, but if done properly it gives you assured results. In this article, we have listed a few direct marketing strategies that will help make your job easier.
Direct Marketing Strategies for Real Estate
1.

Implement a Direct Mail Campaign
Direct mail marketing for real estate is a solid strategy and continues to give a high response rate after all these years. This powerful strategy dominates real estate as it directly reaches the target audience. However, proper planning and audience targeting are a crucial part of the success of such campaigns. It helps in establishing a direct connection to the prospective customers locally. Here are a few tips to carry out a real estate direct mail campaign:
A good audience-targeted campaign helps in establishing a strong local connection with local clients or prospective buyers. However, if the mail is not targeted to the right audience, it will not reach the right people and no matter how compelling or reasonable the message, it will not convert.
To start a target-specific direct mail campaign real estate, you need first to identify your audience. It is directly related to the real estate business you are into. Are you looking for buyers or sellers? What type of property and budget do you deal with? Be specific when targeting customers.
Make sure that the mail stands out and is noticed by the receiver. Automate the direct mail marketing for real estate and schedule campaigns in advance. It will help in organizing and managing things better.
It is crucial to gain the trust of the customers by showing them your work experience and rapport in the market. The direct mail campaign for real estate is a great way to showcase past work. It helps in engaging better with the local audience and prospect.
Always try to stand out from the crowd by sending mail that attracts the customer or client. It is a perfect mode to send out pamphlets, freebies, catalogs, or other helpful material.
Timing matters a lot in the success of real estate direct marketing. Study the months where there is high real estate activity amongst the target audience. Plan the mail campaign and automate it just before and during the right timing.
2.

High-Value Content Marketing
Most of the real estate companies, agents, brokers, etc., have their websites. However, what matters is using the right strategies to bring total organic traffic and increase sales. Content Marketing through blogs, informative articles work as an incredible tool for real estate marketing. A well-optimized and informative real estate blog helps generate organic traffic, find real estate deals, and comprehensively inform the market.
However, make sure that the content is not generic. There is a lot of generic content floating on the internet. Your content should hit your customers' pain points. One way you can do this is by simplifying industry jargon from them. Or you could ask your founders to pen some thought-leadership articles that articulate the real estate trends in the current year. You could also try helping out your customers by telling them the best time to buy properties or the assured ways of buying properties. Whatever content you create to make sure it is highly specific, optimized with SEO, and informative.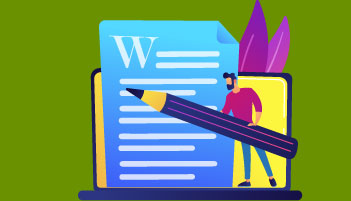 3.

Make Use of Social Media Marketing
The social media market is a multi-billion market and expected to expand over the coming years. It is an incredible real estate marketing service that will help you in connecting with the audience.
Buyers spend time looking for properties online, make sure your real estate agency shows up on their feed while they are scrolling. Moreover, you can leverage platforms like LinkedIn to establish a professional network. This would be a perfect platform for sharing your thought-leadership articles and establishing your authority in the real estate industry. You can use Facebook or Instagram for visual tours or pictures of the properties on sale.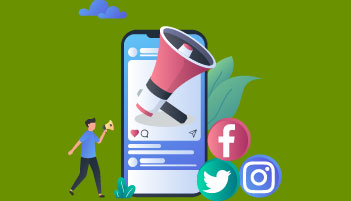 4.

Old School Networking and Relationship Building
Networking is an integral part of establishing a successful real estate business, we don't need to tell you this, you know it. Long term relationships with clients or buyers as well as positive networking are helpful in the long run. You might think this might not be the case in the world of technology. However, despite the spread of digital marketing, many buyers or sellers rely on their networks or recommendations for buying properties.
Conclusion
Real estate is challenging and it is difficult to survive alone but targeted campaigns are incredibly powerful. The combination of strategic direct marketing for real estate in India and network building helps grow and expand your real estate market position.
Amura is one of the leading providers of real estate marketing services. We carry out planned and targeted digital marketing campaigns to increase your reach to the masses.