2020 has been a year of changes, big or small, massive or minor. One sector that has witnessed the biggest modification amidst the on-going pandemic is probably the business and the job sector. With Covid taking away almost nine months (and still counting) from 2020, the way business was done or seen; both have changed. But as we say, the survival of the fittest always comes through; few businesses found their way out of this pandemic and came up with alternative trends and tactics to resume and thrive in the market. One of such businesses are the real estate marketing companies, but the current situation has brought a huge change in the behaviour and mentality of both the buyer and seller. With physical contact being almost nil throughout the year and real estate being a business that requires a meeting between sellers and buyers, real estate marketing trends are going through a major makeover. On the one hand, the world is coming back to normal but on the other, Stay in-stay safe is still the mantra to swear by.
So, going by the safest choice, few new trends in real estate marketing that we can expect to see in 2021 are as follows:
It entails the buyer going through his properties of choice virtually. The experience might be a new one and a hard one to fall in love with, but more and more people are becoming accepting that this might be a new normal. This 3D feature has been added to most of the real estate specialised websites to ensure that the buyer does not feel any deficit. This ensures both the buyer and seller's safety while ensuring the interaction is enough for the buyer to make a decision.
Getting to know about offers in real estate, availability in the sector- now everything can be done through newspaper and emails. While newspapers can be a source of the property's photos, emails can be a source of virtual tours of the same. Newspapers or emails have been both age-old marketing methods for a lot of sectors. They have been used for years now to convey to us what's happening around the world. Well, now, these mediums will be used just as efficiently to convey what is happening around the corner.

3.

Facebook, Youtube, Instagram, And WhatBot:
These mediums might have gained fame as the entertaining ones, but they can be just as useful when it comes to marketing. We are not new to the fact that many businesses have developed in the last few years using these social media platforms. New groups on Facebook, new pages on Instagram, new channels on YouTube, everything is at a seller's disposal to introduce properties in the market. Getting to see real estate grow using these platforms might be that one new real estate marketing trend we get to witness in 2021.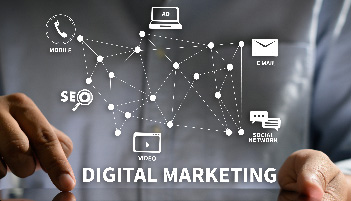 This is the newest entry in the real estate marketing trend. No one had ever thought that using an aerial drone for purposes other than security (and a few more) will become so popular and will be so much in demand. Aerial drones are what make virtual tours more real. Not only the property but taking a look at the neighbourhood is also possible using the same. More realtors are switching to giving a tour to the buyer through aerial drones because the experience is more lifelike, it gives you the current state of the property without any tampering, and takes care of the fact that physical contact is reduced as much as possible.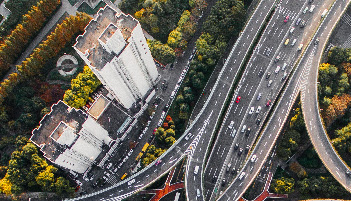 5.

Digital Marketing Trends In Real Estate:
Digital platforms have been the go-to platforms for this generation. The amalgamation of their features and the current situation of the on-going pandemic has resulted in more involvement in digital marketing in real estate. Promoting products and services through digital platforms is not new; promoting real estate through digital marketing might be something to look out for in 2021.
If stepping into real estate or buying a property is the new thing you are planning to do in 2021, keeping track of the real estate marketing companies and trends is the way to go about it. Staying up to date with websites that provide you resources and information and bring you the latest news in real estate is also important.