Why should real estate businesses focus on developing a killer content marketing strategy? Because your potential buyers are not only beginning the search for a new home online, but they are also making decisions based on what they find. You must provide them with the information they are looking for to build trust.
Unlike in the past, real estate marketing is not about selling houses. It is more about providing prospective buyers with the information they need to make buying decisions. Your buyers would, of course, need to be convinced with the appropriate sales pitch and promotional materials, but above all that, they must be educated and informed about various aspects of the home buying process.
Real estate professionals globally are marketing their business online using content that's valuable, informative, unique, and optimized. A carefully constructed real estate content marketing strategy can help your real estate business in multiple ways. You can:
Generate new leads
Earn more referrals
Nurture current prospects
Convert prospective buyers into new clients
Realtors are using various types of content such as
Blog posts for educating their audience about buying and selling
Home buying guides that inform them about the dos and don'ts of home buying
Reports and guides about their business and the industry
Infographics highlighting local data and providing sensible numbers
In order to survive in the real estate industry where competition is getting increasingly intense, you need some unique and captivating ideas that can help customers make quick buying decisions.
Content marketing for real estate agents and companies must have these three strategies at the core of their campaigns.
1.

Real Estate Content Marketing Begins With The Right Website
Right from the moment they land on your website, your visitors must get a feeling that they are finally in the right place for striking a deal. The content for real estate websites must focus on helping customers find their perfect home with fewer hassles.
The website must guide your visitors properly, directing them where precisely to go next. Draw their attention to featured listings, search for homes, and other similar tabs that can address all their concerns about investing their hard-earned money in the best property. These steps can help in preparing visitors for better things ahead. And do not forget to provide a direct chat or call feature for anyone wanting to connect directly.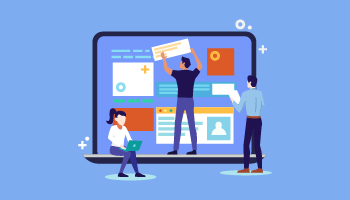 2.

Blogging Ideas That Go Beyond Listings
Go beyond the usual blog content that features homes and solicits sellers. Provide interesting content that allows prospects to explore the new area and its surroundings. Your blog must be a mix of valuable content and exclusive videos that allow visitors to explore everything in the locality, from supermarkets to schools, to holiday destinations, to the top doctors, to the best pizza places, and more.
When a visitor goes through your blog posts, it must help position yourself more as an expert advisor than as a business trying to sell homes. That can generate immense trust, and that's what a great real estate marketing strategy is all about.
Your real estate content marketing strategy must be bold enough to go beyond the ordinary and deliver something exceptional. The blog section of your website offers you enough opportunities to experiment and create content that can drive hordes of organic traffic.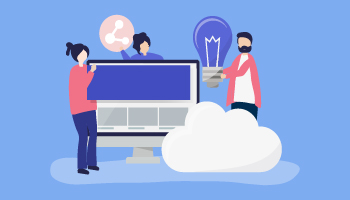 3.

Real Estate Videos Where Content Is The Star
Visuals are the most engaging sense, and that's why it makes sense to leverage the power and reach of video content to achieve your real estate marketing goals. Remember, the videos must serve the needs of the audience. They are not there to showcase you as the best real estate company in the neighbourhood.
Your videos can cover various real estate content ideas but must focus on providing reasons for buying a home from you. Highlight the benefits that prospective buyers can enjoy by investing in your homes by detailing your salient features.
Again, going beyond the ordinary is what will make you stand apart. Here are a few ideas worth considering while creating video content for your business:
Provide advice for first-time buyers on what to look for while seeing a home or how to apply for and secure a low-interest loan
Create short testimonial videos of clients who are exceptionally happy with what they bought from you
Display community videos to assure buyers of the great things the locality has to offer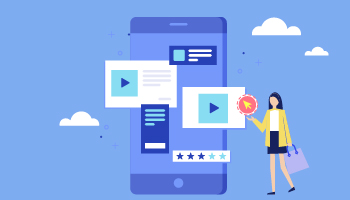 Conclusion
These are the main cornerstones of content marketing that realtors must use in their marketing plans. Of course, these tasks require you to dedicate a substantial amount of time and energy. But if you do it right and consistently, you can achieve your goals and bolster your branding.
Amura is a premier growth marketing agency known for its sterling abilities in delivering creative marketing solutions for companies across various business sectors. Amura has helped many realtors achieve their enterprise goals by providing customized real estate marketing strategies where content marketing is the moving force.