Without a doubt, 2020 is turning out to be one of the toughest years globally. With the rising number of COVID-19 cases and people being locked in, businesses have seen an unprecedented drop in numbers.
Enterprises, both big and small, are reevaluating their costs, and traditional marketing strategies have been quarantined. To adapt to the growing crisis, changes are being made to working hours and locations, customer communication, social media strategy, and even the marketing budget.
As the world is now spending more time online, digital marketers have identified the following growth marketing trends that are on the rise:
1. Realize how to personalize:
Personalization is not a new concept. It is the ABC of marketing. Using placeholders for names of customers in email campaigns to product recommendations, marketers have been using this simple trick to drive more sales. Start with a basic segmentation of your target audience, use the data available to understand each segment and their needs. Before you run your ads, deep dive to understand them and identify the use-cases that best relate to them. However, it is equally important to create a unique strategy for every target group since one size does not fit all.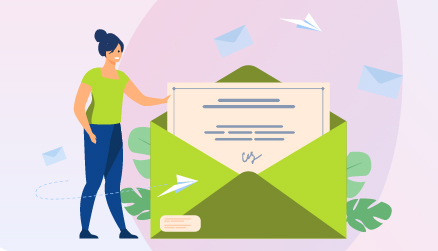 2. Don't rank one, rank zero:
SEO has been the most discussed growth marketing trend in the race to rank on top of search engines. Every business owner today aims to be number 1; don't follow the bandwagon. Instead, take your time to analyze the marketing trends in your domain and aim to Rank 0.
If you are familiar with SEO, you already know what Position Zero is. Google likes to call these Featured Snippets. These snippets contain summarized information from lengthy blogs for every search query.
Also read: Growth Marketing Strategy for Businesses during COVID-19
That is a classic example of Google using personalization to give the user exactly what he came for. It is a no brainer that those ranking on position zero engage and sell more. An ongoing report found that sites that made it to the Featured Snippets saw expanded traffic of 31%.

3. Hello, voice search:
There has been an exponential increase in the number of Indians who use Google Assistant. This proves that voice searches cannot be ignored in the upcoming growth marketing trends. Google confirmed that the number touched 7X in 2018.
A report published by KPMG and Google predicted that by 2021, nine out of 10 Indian internet users' search would be in a regional language. Simply put, the voice search trend made easy by a smartphone is taking over text search. This does mean that text search will hold no value in the future. Marketers should tap on this trend and redirect their focus on localization for users outside metro cities.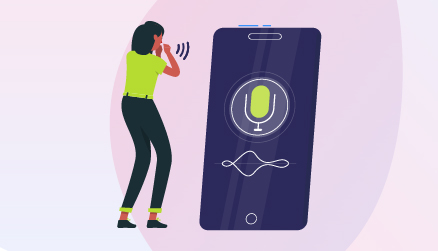 4. Vlog > Blog:
About a decade ago, video production was a tedious task and a hostile form of content distribution. None of the marketing gurus expected it to leap into the growth marketing trends.
However, since TikTok hit the Indian market, videos have surfaced faster than any other content form. Vertical videos, those made using a smartphone camera, are easy to produce and resonate with the audience.
You might like: 4 Growth Strategies You Should Use For Your Business
If numbers are to be believed, 80% of the internet traffic by 2012 will be video. This is a great time to invest in some high-quality video equipment and a team of scriptwriters. Videos are a great way to build awareness and interact with your target audience first hand. Moreover, videos also help you gain some extra SEO brownie points.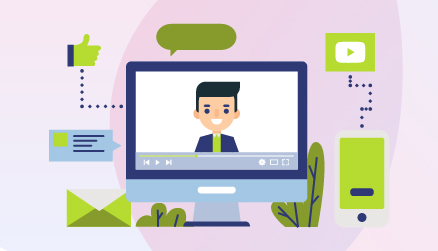 5. Crack the code:
We know digital ads on platforms like Google, Facebook, etc. are controlled by an algorithm. To show your ads to your target audience, you need to set a bid on your domain keywords. Google has tried to simplify its advertising services by providing free technical certification. This aims to empower non-technical individuals to run marketing campaigns with ease.
However, today's businesses are making the most of artificial intelligence (AI) and machine learning (ML) to manage their resources, improve their numbers, and enhance user experience. Development in machine learning and robotic process automation has accelerated, allowing technology to make it top of growth marketing trends.
It has helped marketers plan, create, and execute online campaigns effortlessly. Third-party companies have also surfaced in the market, offering automated bidding and report generation as SAAS products.
Conclusion
As marketers, our understanding of marketing is changing dynamically. We are constantly exploring newer channels and methods of marketing. Although the market may seem to be slow right now, growth marketing trends have seen a spin in the last few months. Marketing has moved past the textbook definition of branding and advertising. It is time for marketers to collaborate with other verticals to create unmatched user experiences. As the world around us is changing, our growth marketing plan needs an update too.
With over 10 years of experience in growth-focused marketing, Amura Marketing Technologies is a growth marketing agency with 250+ clients across diverse industries. Get in touch with our growth marketing experts for your business growth related queries.