Introduction
Doing business and selling products from an online eCommerce store is not a stroll in the park. Fortunately, there are a few tools and techniques that can help you generate more sales. These techniques come under a broad category called eCommerce marketing services.
eCommerce content marketing revolves around marketing your business and products through different forms of content like blogs and articles, videos, social media posts, etc. These content forms talk about:
Information on your business.
Details on your products, like their specifications, features, or value offered.
What sets your brand and products apart from others.
All these details and information help the customers make more informed decisions when they purchase a product. When they are aware of the ABCs of the product, they become more confident and prouder about their purchase and investment.
eCommerce Content Strategy
Firstly, marketing through eCommerce content is a highly-powerful and cost-effective technique. Statistics show that helpful content creates a positive image of the business in 4 out of 5 customers. Furthermore, content marketing techniques are 60% less costly when compared to other marketing strategies, like advertisements.
But to generate more traffic for your website and develop optimum engagement with the customers, you need to create a proper marketing plan or strategy.
To make the strategizing phase hassle-free for you, we have jotted down a few content marketing strategies that deliver the best results. Let's take a look at them!
1.

Create Content Buckets
Blogs and articles are an integral part of eCommerce content marketing. In fact,92% of marketers use blogs in content marketing. Blogs create a medium through which you can explain things to your customer in detail. They may be about the product features, a relevant trending topic, or a solution to a query.
But as you create and post more blogs on your website, you might want to use a system that helps you organize your articles. This system is known as a content bucket.
Content buckets help you organize your articles into different categories. Each bucket refers to a single topic or aspect of your business. The articles or blogs under a bucket provide detailed information on that particular topic, while all the buckets collectively offer a broader picture of your brand.
By streamlining the content in your website, content buckets make it easy for the customers to access any article on any topic.
Take a library as an analogy. In a library, you will find the books arranged according to different genres, like fiction, non-fiction, science, etc. Such a system makes it easy for a reader to find the book they want.
Content buckets have the same effect on your digital content library. Examples of these buckets or categories may include product features, how-to content, case studies, tips and tricks, etc.
Guest posting is another widely used strategy that leads to more online sales. It helps you create more backlinks to your website or landing page. Through this technique, you get to post or publish your article on another website. But why would you publish your content on someone else's website when you can do the same on yours?
Think of it in this way - not everyone might visit your website in the first go. People may even visit other relevant sites. So, by posting your content on another website and adding backlinks to your website, you get to connect with a larger audience and increase your brand awareness.
To guest post, you must find websites that allow and accept guest post articles. But more importantly, you must ensure that the third-party website is relevant to your business or brand.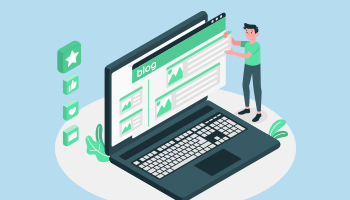 3.

Create and Post Videos on Social Media
Who isn't on social media today? Globally, over 4.2 billion people use social media, and many of them even use it to search for products or learn more about a brand.
Leveraging social media platforms, like Instagram and Facebook, to interact with customers and share information is another eCommerce marketing technique that most marketers follow.
You can make videos and posts about your brand, product, and other content and post them on your social media handle. For instance, you can create posts about your product and explainer videos on their features and functionality and publish them on social media. This technique helps in increasing your recall value and makes the content more engaging for the customer.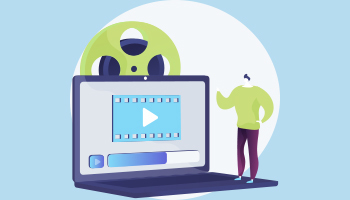 4.

Build a Keyword Database
Have you heard of Search Engine Optimization? SEO is a method or a process to help you improve the content in your website to rank it higher on search engines. Why does this matter? Because the first five organic results on the first page of a search engine are what garner the most attention.
The entire concept of SEO revolves around keywords. These keywords are generally the most relevant and commonly used words that customers use while searching for a product on a search engine like Google.
So, to rank higher in search engines and thus drive more traffic to your website, you should conduct thorough research on these keywords. Create a proper keyword bank or database that consists of numerous keywords relevant to your brand and product.
You can then use these keywords in your articles and blogs. You can also plan future content topics and flow based on the top keywords.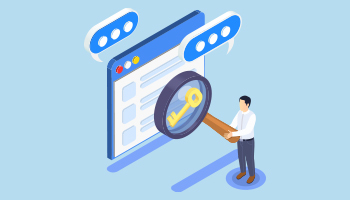 5.

Promote Your Blogs on Social Media
As seen earlier, almost everyone is on social media, and it creates an additional interaction point or touchpoint between you and your customer. Just like how you create posts and explainer videos on your products and post them on social media, you can also promote your blogs and articles on these platforms.
A few tips that you can keep in mind are:
Consistently post and share your blog content on social media platforms.
Use relevant hashtags in your description to improve reach.
Insert an eye-catching title in your post to grab the viewer's attention.
Get in touch and work with relevant social media influencers.
Conclusion
A proper eCommerce content strategy can do your business wonders by enhancing brand reputation and increasing website traffic and online sales. But hiring professionals for each area, like a professional blogger, SEO expert, professional marketer, social media expert, etc., may increase your operational costs.
Instead of bearing these added expenses, you can work with an eCommerce digital marketing agency, like Amura Marketing Technologies.
Amura is a 360-degree digital marketing agency that offers eCommerce marketing services at affordable rates. These services include:
Digital, marketing, and creative strategy
Content, SEO, and engagement marketing
Omni-channel media planning, automated advertising, and analytics
Digital transformation and mobile-first services
UI/UX designing
eCommerce consulting, website creation, and digital marketing
Contact us to formulate your eCommerce content marketing strategy today!