The Covid-19 pandemic forced businesses to re-evaluate their business model and modes for selling. Selling online isn't just an option anymore; it has become a necessity. This is why the post-Covid market saw a surge in e-commerce sites.
E-commerce's share of global retail trade increased from 14% in 2019 to about 17% in 2020 as businesses moved to online stores to stay afloat during Covid. The pandemic has subsided, but online selling has become a norm.
This has increased competition among e-commerce players, which was already high to begin with. Many brands are partnering with an e-commerce marketing agency for specialized services to compete for an online presence.
If you're looking to improve your e-commerce marketing strategy, we have the best tips you can apply across 5 core domains - the website, content marketing, social media marketing, SEO, and email marketing.
The Best E-Commerce Marketing Practices in 2021
1.

Design Your Website for Conversions
Your website is your online store. All your omnichannel sources - social media handles, paid ads, affiliate posts, etc., will lead customers to the website, where they will eventually decide whether to make a purchase or not.
The user experience (UX) and design (UI) will play a significant role in nurturing visitors from intent to checkout. Is your website giving them all the information they need? Is the flow taking them from product to payment in the minimum number of steps? Are the colors and typography attractive and legible? These may seem like minor factors but, in fact, have a big impact on conversions.
Optimizing your website to perform its best takes time. Tools like heatmaps and analytics will give you useful insights into which pages and sections visitors are paying more attention to, which pages have the most bounce rate, etc. You should be continually improving your website's UX and UI by analyzing these data points.
Here are some steps you can take to optimize your website -
Make the checkout process simple - a visitor should be able to go from selecting their product to paying for it in minimal steps.
Make the product page dynamic - allow users to make multiple selections like size and color (for a retail e-commerce store) on one single page.
Place CTAs on locations where they spend the most time - use heatmaps to find these spots.
Reduce ambiguity - be clear about what you are selling, the different choices available, etc. This will reduce decision-making time and increase conversions.
Have consistent branding across all channels - Enforce this on your website through icons and buttons.
Use automation - Show dynamic content and products based on the visitor's past interactions.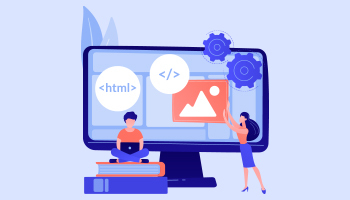 Content will play a key role in every aspect of your business - the information on the website, the copy on your ads, the details in your videos, etc. These will impact user action like purchases and website performance like ranking on search engines and CPC for ads.
The key to good content marketing is relevance and information. The content you create and publish should be relevant to your brand & products and give readers the information they want. Following this rule will automatically get you results on search engines and social media, leading to more traffic followed by conversions.
Content marketing requires a proper strategy. Create content buckets and a content calendar before you start drafting content. It is important to have a move-forward plan ready well in advance. You should decide -
What is your purpose for content marketing - create awareness, generate traffic, SEO, etc.
What formats of content will you publish - blogs, case studies, guest posts, social media copies, etc.
What are the content buckets - general content, product-based content, user-generated content, etc.
What keywords you are targeting.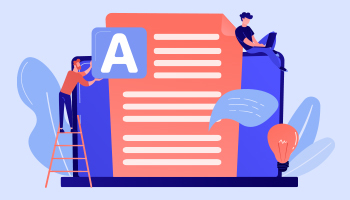 3.

Social Media Marketing
Social media channels are great platforms for marketing e-commerce products. Facebook and YouTube have over 2 billion active users, and Instagram has over 1 billion active users globally. Social media is the largest source of audience available for businesses today.
Reaching out to an audience on social media should be a combination of organic and paid efforts. Creating an organic audience involves regular posting of content that has been planned during the content strategy phase. Organic growth for new brands will be slow, and they should leverage paid ads to create brand awareness, reach their target audience, and drive traffic to the website.
Apart from building the brand's personal handles on these platforms, you should also leverage the platform's native selling features to promote and sell your products directly. Facebook has 'Facebook Marketplace,' and Instagram has 'Instagram Checkout,' both of which allow you to sell your products directly from the platform.
You should use social media to-
Build your brand handles to create an audience through organic posts.
Actively create brand awareness by posting and sharing content on groups and pages.
Use paid ads to show your products to a niche audience.
Sell directly through the social media platform.

4.

Search Engine Optimization
SEO is crucial for e-commerce stores because search engines are a source of free organic traffic. The only way to attract this traffic is by ranking high on search engines, which happens through SEO.
In order to compete with other brands for search rankings, you must -
Select the keywords you want to rank for. These must be relevant to your brand and products.
Create page content that is relevant to your brand and products and that naturally includes your selected keywords.
Use online tools to analyze your website for technical SEO. Page speed is a critical factor for ranking on search engines.
Create a well-connected sitemap and use CTAs to keep visitors moving around your site. This will increase time spent on site and reduce bounce rate, which will help with ranking.
Structure the content on each page clearly using headings and paragraphs.
Follow Google's SEO guidelines - use keywords in headings, maintain keyword density, use internal and external links, etc.
Regularly analyze analytics to improve SEO.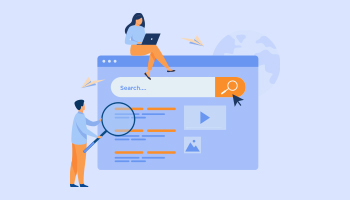 5.

Personalized Email Marketing
Email marketing is a highly potent marketing strategy even today. While social media channels are more popular than email, the attention span of users on social media is very low. You will also find it hard to personalize the content on social media.
That's where email marketing comes in. Emails are a great way to make users aware of discounts and sales, new product launches, and the availability of products that were once out of stock. You can also use email to promote blogs, case studies, and newsletters and increase website traffic.
However, you have to be careful with email marketing. Unlike on other channels, users can mark your email as spam, which can have bad repercussions for your domain. Here are some tips to follow -
Capture emails at multiple points on your website. Use CTAs, pop-ups, exit-intent forms, etc., to capture emails.
Maintain good email frequency. Don't bombard your email list with multiple emails in a month; they will get flagged as spam. On the other hand, don't maintain a low frequency, or users will lose interest in your brand. Two/three emails a month is a good frequency to maintain.
Keep your emails crisp and to the point. Use images if possible, to drive your message.
Only send emails when you have a message to deliver. Is there a new offer? Is the product your user wanted available? Did your brand just publish a newsletter?
Personalize your emails to each user. Use tools like MailChimp or SendGrid to track user interactions and then send follow-up emails based on that.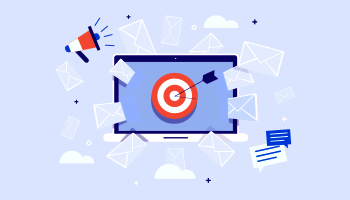 Conclusion
Running an e-commerce business is not easy, owing to all the competition in the market today. Most businesses fail when it comes to marketing because their time and energy are more invested in perfecting their products, and rightly so.
But having the best product with subpar marketing will get you nowhere. If marketing is a sticking point for your business, you may get better results by partnering with an e-commerce marketing agency specializing in digital marketing for e-commerce. At Amura, we have a team of growth marketing experts who can help you increase conversions through specialized e-commerce marketing services.