Introduction
Did you know there are around 12 million to 24 million eCommerce websites in the world? These eCommerce websites are spread across different fields and sectors that provide their services in every niche. With such tough competition, driving traffic to your website can prove to be challenging. So how can you stand out?
To stay ahead of the competition, you need to invest your time in eCommerce marketing services. One effective marketing technique is paid ads or eCommerce PPC.
What is PPC, and what are some of the best PPC practices you can follow for optimum results? Let's find out!
Pay-Per-Click
Pay-per-click, or PPC, is a digital marketing method wherein the advertiser pays money each time someone clicks on their ad. In this case, you are the advertiser. Publishing such PPC ads on search engines, like Google, is a widely used option, but you can also use social media platforms and other websites to display your ads.
PPC for eCommerce is a method that allows you to market and promote your online store and products as PPC ads.
Many marketers and businesses follow this approach, and the results speak for themselves. In fact, 79% of marketers agree that PPC ads are beneficial for their business. Furthermore, PPC ads witness 65% of clicks compared to the 35% clicks on organic results.
Best Practices for eCommerce PPC
Today, there are different PPC formats and numerous platforms where you can publish your ad. Such a multitude of options makes eCommerce PPC management a bit complex. The entire process can get even more confusing if you do not go about, it systematically.
It is always good to develop an eCommerce PPC strategy to avoid any problems and make the most out of your PPC ads. Here are a few best practices that you must keep in mind while using PPC ads in your marketing strategy.
1.

Use Keywords for Search Ads
When you talk about search engines and search ads, the first thing that comes to mind is Search Engine Optimization (SEO), as it maximizes the ads' results. Using SEO to find highly used and most relevant keywords for your PPC ads is a great way of increasing its reach.
This way, when a customer uses those specific or related keywords on search engines like Google, your PPC ad features at the top of the results. The chances of the user clicking on your ad and visiting your website also increase.
Apart from optimizing your ads with relevant keywords, you should also specify negative keywords. Once you mention negative keywords, search engines ensure that your PPC ad is not displayed when a user uses those keywords. This helps you reduce or eliminate any unwanted clicks on your ad.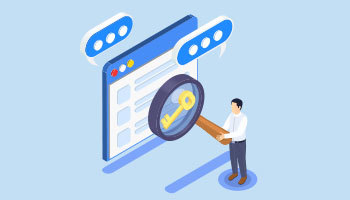 Have you sometimes noticed how a few Search ads contain links to other pages on their website in Google? These links are located just below the main PPC ad. This feature is known as an ad extension.
Ad extensions allow you to showcase more information about your business along with your PPC ad. Your customers can then access this information on the Search Engine Results Page (SERP) and head to those pages by clicking on the links.
Apart from links to specific pages on your website, you can also use your business's phone number or address as an ad extension.
3.

Leverage the Power of Analytics
Wouldn't it be great to predict when the demand will increase, or what factors influence your customer's shopping decisions? Luckily, in our modern world, making such predictions is possible today.
The best part about PPC ads is that they are highly data-driven. Analytics from Facebook, Bing Ads, and AdWords offer actionable data and insights. You can leverage these tools to find data from previous years and analyze it. This analysis can help you get a better understanding of your customer or buyer persona.
For instance, you can use past data to find how a festival or an event influences your customer's buying decisions. You can then use that analysis to refine your strategies for the next event.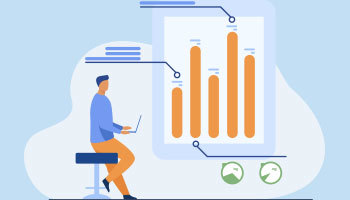 4.

Focus on Mobile Devices
While strategizing and planning your PPC ads, it is essential that you target mobile devices. Statistics show that 50% of global internet traffic is generated from mobile devices and people use them for eCommerce shopping too.
With such a high click rate, you must ensure that make PPC ads are mobile-friendly.
Another essential pointer that you should keep in mind while using eCommerce marketing services, like PPC ads, is maintaining the consistency of your content on all platforms.
For instance, say you are creating image-based ads for your business. You then wish to publish them on Facebook, LinkedIn, Google Display, etc. In such a scenario, you should create similar content for all these platforms to give the users a more consistent advertising experience. One way of achieving this can be by using a common template for your content.
Conclusion
PPC ads are a beneficial marketing technique for all businesses. They have a whopping 200% ROI. That's right! Businesses generally earn $2 for every $1 they spend on PPC ads on Google.
If you do not follow a proper system in this process, things might get complicated and confusing for you. However, an eCommerce digital marketing agency can avoid such circumstances and do your business wonders.
At Amura, we offer 360-degree digital marketing services for eCommerce businesses. From building an eCommerce store to creating effective PPC ads to scale your business, we do it all with our full-funnel marketing approach and MarTech solutions. Contact us to discuss a custom strategy for your eCommerce business.