2020 has changed the way online marketing trends are portrayed. Every digital marketing agency is pushing itself to constantly evolve and keep itself updated with current digital marketing trends. Almost every business has moved its products and services online, and most companies, including every digital marketing agency, is continuing to work with employees based remotely.
If 2020 helped businesses understand how to shift and absorb the latest digital marketing trends, 2021 is all about adapting to new trends in digital marketing. What key areas should your business focus on and look out for in 2021 to ensure higher returns and better conversions? Let's find out.
Digital Marketing Trends 2021
1.

Social media for improved engagement and retention
One of the current digital marketing trends here to stay is social media use for improved consumer engagement and customer retention. Disseminating relevant content through social media channels is the primary way businesses can reach out to customers. 2020 helped increase customer engagement through social media exponentially because of the increased amounts of time people spent on their phones due to being indoors.
This will continue well in 2021, where consumers have found that the most convenient way to reach a brand is through their Facebook, Instagram, or Twitter channels. For a small monthly budget, brands can attract new customers, monitor current customers by engaging with them and responding to their queries as well as develop proper content plans to boost business.
2.

SEO and Google listings
One of the latest digital marketing trends is ensuring your business is verified on Google listings. Most customers use Google search engines for procuring information, especially locally. Thus local businesses owe it to their growth to comply with SEO to be prioritized geographically on searches like "near me." One way to ensure this is to maintain regular updates of your business listing and keep customers updated about any changes, promotions, offers, or information you find relevant to convey.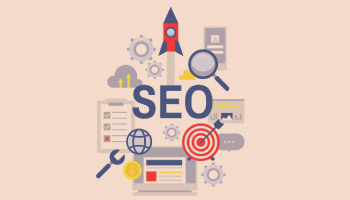 3.

Diverse and inclusive content
Diversity and inclusion is the mantra today when it comes to purchasing behavior. People want to be associated with brands that cater to all kinds of sections of society. Today, brands have begun to showcase sensitivity towards minority groups, ethnicities, and people belonging to different cultures. This helps a brand gain reputation in the eyes of the consumer. According to Accenture, almost 41% of shoppers have found alternative brands to cater to their needs because the brands they were using did not reflect the importance of diversity.
The hardest thing to do today is keeping people engaged. One of the best methods to do this is by ensuring interaction. Static content does not help you generate insight and data as much as interactive content does. One of the best digital trends in 2021 is using interactive methods like quizzes, polls, questions, surveys, and other widgets to gather information.
People love being engaged. The minute a quick question is asked in the form of a multiple choice, it takes a second for them to click on the answer of their choice and provide an opinion. While this may appear to be a fun quiz or poll on its face, it is an excellent way for a business to understand consumer behavior and use this data to improve brand information.
Influencer marketing has taken the world by storm. To grow brand outreach for your business, get in touch with a digital marketing agency that can help you spread brand awareness by using influencers. Influencers are new-age billboards, they have large social media followings pertaining to specific demographics and help you achieve brand outreach. Depending on your marketing budget, you can approach either top-level influencers or micro-influencers. They will drive your content through various social media campaigns and help your business generate traction and following.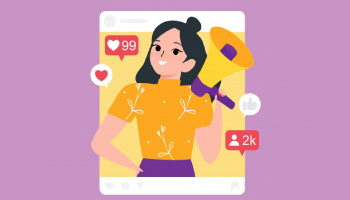 One of the most interesting digital marketing trends in 2021 is voice search SEO. Almost 40% of consumers are already using voice-based mediums. Searching through speech keywords is being incorporated more and more with newer technology and provides varied results than when a user types text-based keywords. Any business that depends on SEO should start optimizing itself to be prepared for users that use voice assistants like Siri, Alexa, or Google Assistants.
One way to boost traffic is by specifically creating conversational content and directly optimized for searches made by voice.
Adapt to New Trends in Digital Marketing
A highly sought out digital marketing agency in Mumbai, Amura helps you stay up to date with online marketing trends by leveraging technology for long term business growth and success. Get in touch today to find out more about growth marketing strategies for your business.