It is never too late to expand your horizon. If you have successfully closed business deals locally, now is the time to look for ways to tap into the international market.
Research has shown that the international field is highly profitable for business people, as global clients have a tendency to close a higher percentage of deals than locals. Research has also demonstrated that businesses that solely deal with foreign clients have had a greater amount of profit annually.
Here are the ways by which you can hone your international real estate marketing skills:
Real estate gurus have cemented their claim of having a great rapport with luxury shops dealing in antiques or fancy jewelry. Whenever you explore a new country as a client, make sure to frequent luxury shops, and engage in business with them. Investing as a customer is more likely to bring in business than engaging with agents. Lookup lists of luxury vendors on the internet and choose with whom to connect.
Having a thorough knowledge of your customer details is a key global real estate marketing pointer. Once someone has referred you as a seller, it becomes imperative that you know your customer's country, his business portfolios, and the nitty-gritty aspects of his life. A proper connection and effort are the core of every successful deal. Make sure there's a contract in place before your customer jets out so that your competitors are warded off.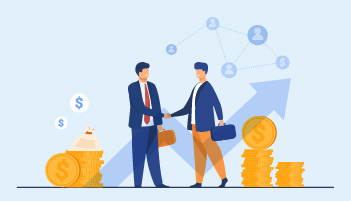 Clients who are from beyond borders need guidance throughout the process. Help them through the labyrinthine structure of business procedures that they might be unfamiliar with because of their alien status. This entails you being the sole supplier of services like advisors, lawyers, contractors who do repair work, and inspectors. Once you become sure-footed in terms of service providers, the client will consider you as his confidante. If you get a little academic and keep a guide ready for properties in your area, your reputation as a credible businessman will increase.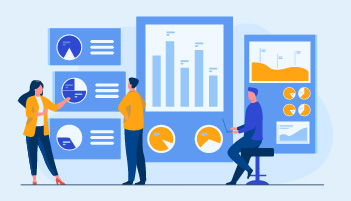 4.

A Wide Array Of Inventories
A lot of people think that a key to polishing your international real estate marketing game is to have a stock of properties that are going to lure in specific kinds of clients. For example, clients overseas are probably going to be interested in buying a property on the coast of your country. So if you have multiple properties stocked up along the coastline, you are more likely to close deals with a foreign client.
International clients are not going to compromise on the quality of expert advice. If you are going to function beyond your border, you need to be well-informed yourself. It would help if you had a sound idea of not only your market but also markets abroad so that when your client asks for a comparison of markets, you can swoop in and impress your client.
6.

Breaking Linguistic Barriers
A very important real estate international marketing tactic is to make your clients feel at home. Interact in their language if you can. Speak in the language of your target population for your real estate marketing blogs and vlogs to see the effort you are pouring in to attract them.
7.

Customization Of Material
The international market is filled with buyers who are always on the move. They mostly view listings of properties and their pictures on different mobile devices like tabs and mobiles. As a seller, it becomes your responsibility to upload images of your properties in such a manner that it looks appealing in pocket-sized devices as well as larger screens.
8.

Avoid Culture-Specific Words
When you are dealing with foreign clients, avoid using words that might have a different meaning in another culture. Avoid using abbreviations is a right step taken in that direction. Spell out words that you usually shorten to make life convenient for yourself. When you are quantifying an area, make sure to use the metric system that is in use in the client's country so that he can get a better grip at the figures.

Just like dealing with local clients entail you to make them your resource for future clients, so is the case here. When an international client trusts you, you will be essentially doing all his work for him, so the level of trust will be higher than that which you garner from a local client. If you maintain the rapport with him after the deal has been closed, chances are he will get you, clients, and his list of acquaintances. Just keep him in the loop, keep sending holiday cards, and you will be able to make a mark. Your behavior after the services have been provided is also a very important international real estate marketing pawn.