Online lead generation hacks often focus on most of the typical B2C markets, which are usually easy given the broader target audience. However, when it comes to B2B or, more particularly, industrial sales leads, the scenario gets tough. Since there is a massive dependency on building trust before converting the lead, industrial marketing is still in its nascent stages. Gaining new industrial leads is often complicated and often requires various channels to actually get a good ROI.
While SEO and other optimizations are necessary, understanding your lead's behavior is key to creating channels that convert leads to sales. Here are a few tips for an industrial marketing company to create a well-thought-out industrial lead generation strategy that delivers:
1.

Wow, your audience with eye-catching content on various platforms
For industrial audiences, the way to get attention is slightly different, as the platforms used to research and discover new companies vary. While social media is one way, offering high-value content to publications, portals, and other product platforms are highly important. Start by creating and publishing content like eBooks, Whitepapers, product explanations, online brochures, and other content posted on several platforms. This will help you get attention from the right target group and ultimately add relevant and effective lead generation processes.

2.

Promote the right products to the right customers using targeted advertising
While creating posts and content for the generic audience is important, it is also necessary to cater to a particular niche. Hence, if you have multiple products and services, creating a targeted campaign is important. You can use display ads, targeted email campaigns, or landing pages to help attract a particular target group to your website's relevant page. To do this effectively, it is essential to segregate your audience and know their preferences, so you can make it easier for them to find relevant content.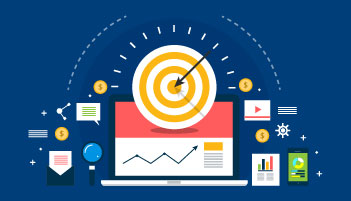 3.

Provide the correct details to your target audience on your website
Once the audience is on your website, you must provide only the relevant information to them. To do so, the ideal suggestion for industrial marketing is to have enough content to ensure the reader can get their doubts answered. Then, for a more profound proposition, use forms to get user information, and display more detailed content. Some of the effective ways to do so are:
Whitepapers on the particular topic
Product Brochure
Product Video or Demo if the products can be showcased easily
Research and Reports
Templates and Presentations
Product Pricing or Catalogue (if relevant)
Unlike B2C, your customers will make a purchase decision only after evaluating the options thoroughly, so make sure you provide the details upfront.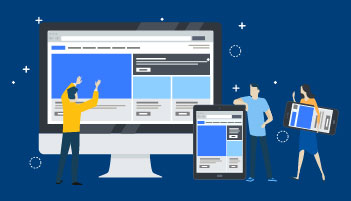 4.

Have compelling CTAs to convert visitors to leads
Most companies use a one size fits all kind of CTA for their page, and this is often what the reader doesn't appreciate. The CTA is highly essential to get the right output from the reader, and so it is crucial to evaluate what the CTA will be the post-action and the placement on the page. Look for a logical flow as the CTA should not seem abrupt and should flow into the content, making it natural rather than pushy. Even when it comes to online forms, make sure it is simple and does not ask for too many user details.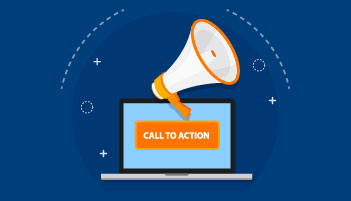 5.

Use webinars and videos in your strategy
In industrial marketing, it is essential to build trust and interact with the customers to get the purchase. Often, given the high stakes involved, this decision requires several interactions, demos, and face-to-face meetings. In the new normal, webinars are a great way to establish trust and showcase your field expertise.
Host webinars or collaborate with the right platforms to showcase your industry expertise through well-planned and detailed sessions. Target a key industry challenge and also include a Q&A session at the end so you can speak directly with the interested audience and help generate leads. Webinars and videos are great since they leave a lasting impression on the audience and the generated leads are often knowledgeable, making it easier to make the sale.
Conclusion
Creating and executing an industrial lead generation strategy is a considerable challenge, as several factors need to be taken into account. Industrial leads are not easy to get, since it is a very niche market with a user base that is aware and informed about what they need. In this cutthroat competition, you need to have a digital presence that stands out while also delivering the right value to your target audience.
To make the most of your digital growth marketing initiatives, consider Amura, which is well-versed in an industrial marketing company's nuances. Get in touch with our team of experts and understand how our industrial marketing strategies can help you deliver impact.