While making digital marketing strategies, most marketers limit their ideas and efforts to social media and website creation. However, digital marketing is incomplete without a good SEO strategy to rank GMB listing on Local pack and Google map. One of the essential strategies to rank your listing higher on Google is to optimize your Google My Business (GMB) listing with relevant and necessary information.
If you want to know everything about how to get your business to show up on google first, read this guide and implement the tips on your GMB listing.
1.

Verify your Google My Business listing
Verifying or claiming your GMB listing is a way to unlock multiple features and get your business to rank higher on Google maps. With an unclaimed listing, you will only get access to limited features like adding a name, category, and location, so it is crucial to claim your listing.
To claim your GMB listing, you need to create your free Google My Business account. After creating your GMB account, select the "claim this business" or "own this business" option and follow the instructions and steps. After creating your GMB account and claiming your listing, you will get options to add more details and information and make your Google maps SEO better.

2.

Add information to your GMB listing
Adding information to your GMB listing is another crucial step to improve your Google local SEO and online reach through Google maps. While adding information to your GMB listing, there are certain things you should consider for better SEO, that includes:
You should use the same business name and address as used in your other digital properties on the web, such as your website, social media accounts, etc. Being consistent with the business name and address will increase the trust factor in Google maps and get your listing ranked higher.
Just like your business name and address, your phone number should be the same on all platforms and should be a local number with the area code of your location.
As the Google maps feature provides information about your business hours, it is important to keep it updated and provide correct information.
In your Google maps listing, the description of the business plays an important role. Your business description on Google maps should be short and attractive; it should briefly describe your buzzes/unique selling points (USPs). To improve the local SEO, you can add keywords to your business description to help your listing rank higher.
Choose a correct category for your business on Google maps and select the relevant secondary category representing your business.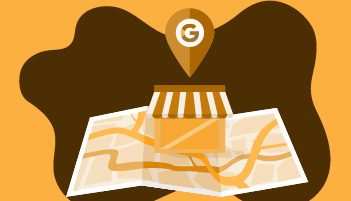 3.

Upload images to your GMB listing
Uploading good quality images to your Google My Business listing is essential as people like to see the pictures of the products or shop before visiting or contacting. It will also make your listing look good and complete in the search results and help SEO.
Uploading photos on your listing signifies that your business and your account are active and can be trusted. You can also upload images of your latest product or happy customers to stand out and get more leads.
A business review or a customer experience purely depends on the service and professionalism you provide to the customer. You may get a negative review if you fail to provide good service and this will impact your overall Google my business SEO.
To make your listing look good in the first impression, it is important to get as many positive reviews as you can. To get more positive reviews, you should ask your happy or satisfied customers to leave feedback and rating on Google. The more positive reviews and ratings you will get, the more people will trust your brand and services.
5.

A responsive website is crucial
As Google My Business allows you to add your business website link, your website should be responsive for a better user experience. Make sure the website you develop performs well on all devices like smartphones, desktops, and tablets. You should actively check your website's time to load on different devices and for any grave errors.
Interesting:
The Ultimate Real Estate SEO Guide for 2021
To rank higher on Google maps search, you can also embed a Google map on your website. Embedding a Google map on your website will further help the SEO and increase the trust level of your business.
To Summarize
Following all the steps mentioned above and updating the information consistently is the key to getting ranked higher on Google maps. To make your Google maps SEO strong and rank higher, hiring a digital marketing agency that can provide professional service is always a good idea.
Amura is the most trusted digital marketing agency in India that can help your GMB listing to get a higher rank and provide you with other digital marketing-related services. So to make your online marketing campaign successful and get more leads, contact Amura. We are here to help you make your brand popular.