A digital marketing company plays a significant role in enhancing sales. They do this by implementing the best ways to reach the target audience and drive them to your website. This results in quality lead generation. You can find a digital marketing company in Mumbai or other cities flourishing and some others failing to increase sales despite making investments. This is because of the lack of implementing the right digital marketing strategies. Successful firms plan for different parameters, such as the amount needed for digital marketing, tactics that can provide the best return on investment, channels that can assist in high-quality leads, and things to be done for encouraging buyer experience. Authentically approaching people and avoiding transactional sales can be very useful in long-term growth.
Let us see some of the digital marketing hacks in the next section.
Digital marketing hacks for increasing sales:
Various digital marketing hacks in 2020 were not so successful because of the pandemic. Hence, when businesses are slowly getting back on track, it is important to use the right growth hacks to get a good return on the investment:
1.

Creating valuable content
It is necessary to develop actionable tips and topics in your content that the target audience can implement. This should be able to create awareness, generate leads and increase sales. Content strategy while blogging, creating infographics, eBooks or guides, should be made by focussing on long- and short-term goals.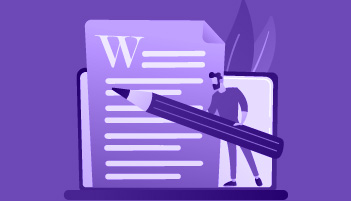 2.

Ads on social media platforms
Running ads on popular social media platforms such as Facebook, Twitter, and Instagram is an important step in lead generation. You need to tie the ads with your landing page and leverage the content so that people will start taking an interest and inquiring about your products. The ads are the best form of video marketing and should creatively convey a clear picture of the problem and solution to the target audience. It can be fine-tuned and tweaked as needed based on the progress. They should be presented in a simplified form, having a clear call to action so that the viewers can easily grasp the content and make the purchasing decision. Besides this, you can even run a contest or a giveaway so that they will be encouraged to provide their information, create gated content, or use an exit-intent popup to make sure that the visitors will convert before leaving your page.
3.

Testing digital marketing tactics
All digital marketing tactics require consistent testing and optimisation. It helps us gain clarity on anything that triggers a buyer's journey and makes him purchase a product. There are various ways of testing, including A/B testing, personalisation of emails for every segment, development of numerous content clusters with the blog posts to know what drives the best quality leads to be converted into sales.
Digital marketing will support growth initiatives when you stop seeing it just as a means of money in and money out, rather focus on the needs of target customers.
4.

Using influencer marketing
This involves spreading word of mouth. An advertisement report by Nielsen's Global Trust shows that 83% of people trust their family or friend's recommendation. So, if you can find the right influencers for your target audience, the audience can be motivated in a much better way. The same influencer can't be necessarily used for various types of businesses. Growth hacking tools like Kred, Followerwonk, Brandwatch, and Klout can help identify ideal influencers for a specific target audience.
5.

Keep an eye on the latest marketing tactics for growth
Renowned companies like Amazon, Facebook, and others use the latest digital marketing tactics to remain at the top of the industry. So, no matter if it is a startup or a long-existing business firm, staying up to date with the latest marketing tactics will eliminate chances of missing out on opportunities of converting prospective consumers.
This is important because, in the extremely competitive scenario, you can thrive only when you know if you are channelling your time and money in the right direction. Google Analytics, along with various online tools such as Mixpanel, Heap Analytics, and heat maps in Instapage, help understand the current and historical data.
This lets you earn the maximum return on investment from your marketing campaigns through better lead generation.
Conclusion
Decision-making can result in better outcomes when you thoroughly understand the outcome of implementing your digital marketing strategies. A successful digital marketing company uses the right tools, people, and processes to achieve the targets quickly. They invest time, money and efforts to show the audience the actual problem solved by them. This provides clarity on the solution which they sell for an existing issue in the best possible way. This is what differentiates good digital marketing from great ones. Following the above online marketing hacks can help you create fail-proof strategies for sales enhancement through better lead generation.
To get in touch,
email at vikram@amuratech.com.