Every business needs B2B lead generation for growth and expanding the company. However, the trickiest part of companies is to generate traffic and leads. You must be thinking, where do the leads come from? Many businesses don't know where their leads are coming from. It makes it easy to get lost in the time, where you are endlessly hunting for clarity of origin for your leads.
So, remember effective B2B lead generation strategies will ensure your business keeps on evolving and remain on the top of the line. There are various overnight success stories for the growth of a single landing page or campaign. However, different lead generation ideas might help you in targeting the relevant audience and organic growth. Check out the B2B lead generation ideas that will help you devise a good strategy.
B2B Lead Generation Strategies
Are you looking for leads online? We have listed some ways to generate leads because, in the digital world, some things are less complex than they seem to be.
1.

E-mail Marketing Strategies
Some businesses might not want to spend much on their marketing but want to generate more leads. Well, in this scenario, e-mails are useful for generating revenues. They don't cost you much, and they are a big help in converting the potential audience into regular customers. Many businesses use cold e-mails to generate B2B leads but don't all cold e-mails look similar? People might prefer to delete cold e-mails then opening it immediately. Try to disrupt the pattern of cold e-mails by using Gifs and images. Make them more informative and interesting to grab their attention.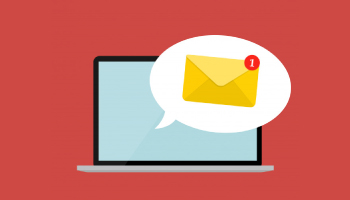 Blogs help generate leads and traffic, but sometimes they might not convert into great business results. Well, a helpful thought is 'Be Better.' You should always have a strategy for writing a blog. Start sharing more of your own experiences and less of other people's opinions. Indeed, great content doesn't happen overnight. However, a well SEO optimized blog would generate traffic and then convert it into leads.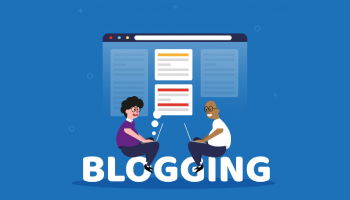 You might have heard, "Content is the King." Well, qualitative content can be terrific for generating leads. Good quality content requires handwork and proper research. Try writing an ebook or a white-paper. It takes months to put them together, but they are beneficial. Before writing the content, you should plan it. Do thorough research on analysis data about your business and use the information to generate leads.
4.

Be Part of Online Communities
Online communities are useful in generating leads. However, a lot of groups might forbid using direct promotional content. It's better to always check rules before posting something. You can find online communities on many platforms, like Facebook, Linkedin, or Reddit. Find a group that is relevant to your problem. Before starting to engage, make sure it is not spam. Then start commenting, post questions, and connect directly with people. You would find a lot of potential leads there.
When you wish to connect with potential audiences digitally, then a great website is the first step. The homepage is the window of your business. It's recommended to have a visually pleasing webpage as people like aesthetic things. However, don't forget the loading time. It's no surprise that when a website takes longer to load, the chances are high that visitors will leave. Thus, to generate B2B leads, it would be the best idea to keep fixing and debugging your webpage.
For a great SEO, backlinks can't be forgotten! To make sure that quality content starts generating leads, find ways to promote it. It could be organic or paid. Backlinks can be generated through- guest posting, relevant outreach, and broken links. You can create backlinks by asking somebody to do the SEO work for you. Thus, without backlinks, your content lead generation would reach a dead end.
Page speed insight actually prioritizes mobile performances. Mobile trafficking has become a meaningful way to generate leads, especially with everyone on their phone due to the on-going crisis. The simple rule is, make sure your website is easy to navigate on handy devices. Also, consider what windows should pop-up on mobile devices and what on the desktop.
Also read: How User Analytics Can Improve Your Digital Marketing Strategies
Google search ads are the best way to grab leads from your brand. Most of the google search ads help in converting the prospecting customers into leads. All you need to do is nail the 3 T's of search ads- Targeting, Tracking, and Time. You can easily achieve this by studying your data.
9.

Social Media Display Ads
Display ads across popular social media accounts like Facebook, Linkedin, and Instagram can be a B2B lead generation source. You can be as creative as you want on the display ads. Display ads require giving your message more in the image than with the content. Do not forget to include a CTA as this would generate direct leads.
Giveaways of products or services in digital marketing play an essential role because everybody loves free products. You can give away a free tool or create a contest to engage with customers. They help in nurturing the leads and then finally being converted into paying customers.
Amura is a digital growth marketing agency that will help you in creating successful B2B lead generation. We help you in connecting with customers who visited your website. Further, we would be happy to customize well-optimized B2B lead generation strategies depending on your business's nature.
Leave a comment
Your comment has been submitted for approval.
Error : Please fill all the details Properly.
Comments (1)
Sumit Rai
posted
almost 3 years ago
Thanks, Team Amura for sharing such an informative blog. Your blogs are always way helpful and trending as per the current market trends. Today in the digital world, these online lead generation strategies are actually going to help many B2B's looking for potential outcomes.
Leave a Reply