Cambridge Dictionary defines experimentation as "the process of trying methods, activities, etc. to discover what effect they have."
If you keep this definition in mind, you'll realise that humans have always been experimenting in their lives, across eras. 'Novum Organum', written by Sir Francis Bacon in 1620, is widely regarded as the first book on experimentation. While the book talks about experimentation in the field of science, many parallels can be drawn between his philosophy and the business world.
After all, businesses can't cater to a newer audience with old methods and so especially in this digital age, experimentation has become more of a necessity than an option. With the abundant data and insights that we have, however, experimentation has also become much easier.
In this blog we explain certain points you need to keep in mind when it comes to experimenting in digital marketing.
Engines of Innovation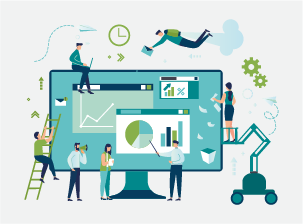 As amazing or fun as it sounds, innovation is a result of tons of hard work and experimentation.
In digital marketing, innovation is more of a need than an option. Customer behavior and trends keep changing in the blink of an eye, campaign strategies used last month may not generate the same results this month and experiments need to be done on a broader and larger scale at times. A/B testing becomes imperative. It is only through experimentation that innovative and successful marketing campaigns can be launched.
You may not always see success as an outcome of innovation. But that can never be an excuse to not experiment at all - an unsuccessful experiment is better than none at all.
Take Booking.com, for example, one of the market leaders in travel & accommodation services globally. It started running Google Ads in its early days when competitors didn't give much importance to online marketing. This helped them acquire a large customer base early on and get the first mover advantage.
Context Matters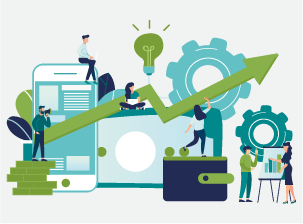 Experimentation without context is a pathway to disaster. You need to have a solid understanding of your customers' needs, gather enough insights and then frame your digital marketing strategies.
If your core user base is majorly active on 'X' channel, then it makes no sense to prioritize channel 'Y' over 'X' just to see if it would work. You'd be surprised to know that a lot of businesses spend endlessly on channels that don't generate enough ROI for them. Your experimentation across channels should be in such a way that you don't ignore your hero customers on your hero channels.
It is also equally important to understand which are the metrics where you need more work. A simple example would be Open Rates vs. Click-through Rates in email marketing. If your Open Rates are low, then you should work on the subject lines and campaign timings, instead of the body copy. If you're not sure what will work, you can run an A/B test on the subject lines - it would be within the context.
Context in digital marketing is all about reaching out to the right people at the right time and on the right channels. To make sure you have it, you need to have abundant insights before you set out to experiment.
Keep It Simple

There is a reason why the 'KISS Principle' is still one of the most popular phrases! You might get tempted at times to run a lot of experiments at once to get a lot of insights but that hardly ever works. Not only will you waste valuable resources in terms of money and time, you will also not get a clear idea about your campaigns and the way forward. It is recommended that you have simple objectives for your campaigns and experiments, so you get results that are measurable and actionable.
You really don't need complex strategies to solve your campaign woes - step-by-step experimentation and execution is what you need to adopt.
Results Won't Be Achieved Overnight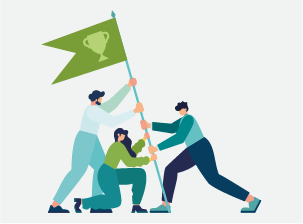 In his book "Experimentation Works: The Surprising Power of Business Experiments", Prof. Stefan Thomke of Harvard Business School has chalked down the "A,B,C,D,E" strategy when it comes to experimentation in business. It goes as follows -
Understand that experimentation matters
Adopt rigorous framework and rules
Allocate resources and change organization
Widen scope and access to tools
Democratize experimentation
A deep-dive into Thomke's strategy reveals the obvious but often overlooked truth - transformations don't happen overnight!
Understanding the problem areas, accepting that experimentation is needed, framing a strategy with inputs from your team, executing it and observing the results isn't a short process.
A lot of brands scrap new strategies if they don't give immediate results, but constantly hopping between different strategies can leave you with no strategy at all.
While digital marketing can seem straightforward from the outside, a deep dive into experimentation will reveal the many layers behind it. There's no doubt about it; experimentation is fodder in digital strategies - the biggest brands have been doing it for the longest time already.
And the secret to successful experimentation isn't complicated either - it's a simple result of understanding the gaps, using those as context to set up methodical experiments and then just being patient and observant.
If you'd like some more insights on experimentation in digital marketing, or are looking to apply it for your brand and grow, feel free to get in touch with our digital marketing experts! We'll be happy to help.