Social media has infiltrated every industry, and the pharmaceutical industry is not far behind. Patients today are using social media more than ever to access vital medical information and for healthcare research. Pharmaceutical social media marketing must aim to offer complete, timely, and accurate information to their customers. To understand the ways social media can assist patients, it is critical to comprehend what drives people to use social media channels to access pharmaceutical information.
Pharma social media marketing platforms allow interaction amongst several pharmaceutical industry entities, such as physicians, patients, and customers, enabling valuable knowledge exchange.
The pharmaceutical industry is a highly regulated sector with a limit on the number of characters and types of information posted on social media platforms. FDA regulations prohibit pharmaceutical brands from circulating false information and insist on mentioning only precise facts in an accurate and balanced way. This is because even marginally inaccurate medical information can have a significantly harmful impact.
Within this highly regulated environment, pharma companies can reach out to customers and healthcare professionals on social media by adhering to some guidelines and best practices.
Best practices in social media pharmaceutical marketing:
Marketing must be a steady and sustained effort to be successful, including marketing on social media. The experience you offer the customers will influence your brand's opinion, having a huge impact on the business's success. Constant communication and feedback must be a part of pharma social media marketing. This improves brand loyalty and establishes a long-term relationship with your customers. A part of the marketing budget must be dedicated to advertising on social media platforms and nurturing the clientele.
To cater to the millennial generation who are adopting innovative communication techniques, social media strategies of pharma companies must be automated wherever possible.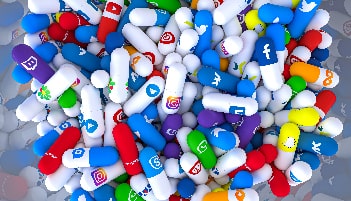 The content marketing strategies of the pharma industries must be in alignment with the company policies and objectives. Each piece of content must add value to distinct audiences. Targeted, branded, and value-driven content offers current and prospective patients relevant insights and helps businesses grow their customer base significantly.
Answering customers' questions in an engaging, inspiring, and transparent way foster trust and positions your brand positively.
Pharmaceutical companies must not think of social media marketing as an add on strategy but attempt to integrate it into every program to receive the best outcomes for their clients. Content marketers and influencers must be involved right from the initial stages to formulate a fully integrated marketing program. An organized approach to content creation on social media will optimize the processes and provide value for the brand and protect its identity.
Team members must be motivated and encouraged to send relevant brand messages on social media accounts targeting the niche audience. According to an independent survey, over 70% of social media users expect a reply to their query within an hour of posting it. Pharma brands must engage in cross-functional marketing teams to cater to numerous client messages and pings on social media. Teams must be incentivized for sharing company posts that resonate with the audience.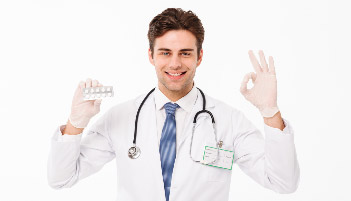 Influencer marketing is becoming a norm for established companies' marketing strategies, and pharma companies must adopt this methodology to make their marketing approaches effective. Although it is difficult to find effective influencers, additional data, and analysis of results from past influencer campaigns will provide insight. In the healthcare industry, influencers are often those who are suffering from an illness or those who know a health condition and treatment methods. These individuals are called Subject Matter Experts, and they typically have a loyal community of followers who value their advice.
Over 90% of the millennial population trust information acquired through social media. Pharma companies can leverage this audience base by communicating with them via thought leaders and industry influencers.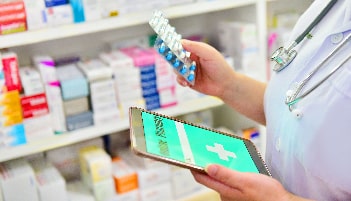 Several businesses across the globe are depending on messaging apps such as WhatsApp or Facebook to connect and engage with prospects and initiate meaningful conversations. The pharma industry can use this unique opportunity to engage in personal interaction with their clients and patients. Many pharmaceutical companies are also using chatbots as pivotal parts of their social media marketing campaigns.
These chatbots are based on machine learning algorithms, and they can enhance organizational efficiency by answering patient queries, taking feedback, and conducting other key tasks.

A good social media pharma marketing strategy involves storytelling. Pharma companies must evolve by conveying effective stories to their customers. Most of the digital age consumers turn to social media to learn about products and seek customer service. To stay relevant, offer a superior level of patient and customer care, and achieve sustainable success, pharmaceutical companies must always offer elevated customer experience across all touchpoints.
If you have any questions about pharma social marketing strategies or would like to implement it for your pharma company, feel free to reach out to us at vikram@amuratech.com