Real Estate Marketing and Instagram are like peanut butter and jelly - unsure at first if it goes together, but once you get a taste, it's all uphill from there. Instagram is a boon to marketers because of its huge outreach, marketing potential and zero to negligible cost marketing methods. Combining it with a deadly industry, undertaking real estate marketing can help a business expand.
As a real estate company, you are always looking to generate leads. So, how does Instagram marketing for real estate companies work? We've examined 6 ways in which real estate Instagram marketing strategies can help make optimum use of this great opportunity and teach you how to advertise real estate on Instagram.
1.

Using Instagram to Reach a Younger Audience
Instagram's demographic is dynamic and houses a much younger audience than that of any social media platform out there. It can help your real estate marketing immensely by allowing you to connect with younger people, answering their queries on house hunting, understanding needs and risks associated with housing a younger crowd, and carving a niche in that segment by reaching out to a generation of younger people who are looking to buy homes, or advise them on how they can make real estate investments to safeguard their future.

2.

Making Use of Content for Engagement
Designing the content for Instagram posts can be daunting, but you have to have good content to keep your users engaged. Instagram allows users to post static posts, short videos, IGTV (longer videos), and stories. Make use of all forms of content in various ways to transmit valuable information to your followers.
You have to be 'social' with your social media following. Respond to each comment or query that comes your way, find ways to connect with your audience by asking them questions, taking polls, or just posting high-quality photos of your real estate properties. Engage with your audience by using a mix of:
Emojis
Related images
DMs
GIFs
Polls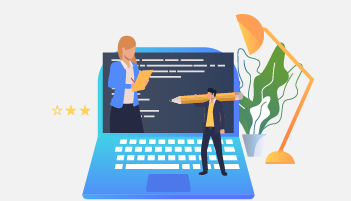 3.

Forming Network Connections
Instagram can help your real estate company build a wonderful network. It allows you to connect with other pages, communities, people as well as other social media platforms like Facebook, helping you to generate more leads by allowing you to showcase your branding and content in various places at once.
Suppose you don't have too many followers, to begin with. In that case, you can also try to engage with other pages and communities to showcase your presence and knowledge in the real estate domain to get people to notice you and begin following you. Answer queries and asks relevant questions on other pages to get noticed and generate new followers.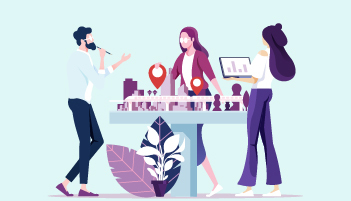 4.

Using the Right Hashtags
Using hashtags sounds like child's play - but there is an art behind it. You need to research and consider what the local, regional and general hashtags best suited for your real estate company are. People use hashtags to find new accounts to follow, and the correct use of hashtags on your posts can also help float your content to the relevant users looking for those particular tags.
5.

Use Lead Generation Ads
Link your Facebook and Instagram business profiles and start using the ad manager tool to build ads and generate leads! By choosing lead generation as your marketing objective, you can develop a great set of campaigns on Instagram by defining your audience, selecting placement, choosing ad formats and creating lead forms.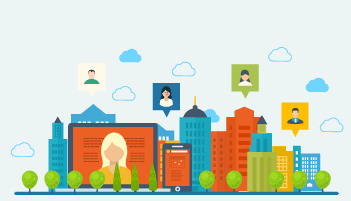 Using Instagram may seem easy, but with the platform having countless features, it becomes important to focus on some core strategies.
Choose Topics

Focus your real estate Instagram marketing strategy on key topics around areas of expertise. Focus content generation on your brand, niche products or sector, company culture, testimonials from customers, or any kind of behind the scenes content.

Post Scheduling

Acing the Instagram game means having a good grip on how and when your content is posted. Make a content planner, plan your posts according to the planner - you could have a specific theme or figure creative ways in making your feed aesthetic look visually appealing. Once your content bucket is decided, schedule all your posts ahead of time so that automated posting is on for optimum time utilization. Use tools like Buffer or Hootsuite to achieve this.

Instagram Stories

It is suggested that you post Instagram stories in a staggering manner through the course of the day so that you're constantly popping on top of your followers' feeds. Use Swipe Up Stories and embed clickable links into the stories to refer users to other links or your website.
These are some excellent ways of optimizing your Instagram game and undertaking consistent real estate digital marketing for your company to generate a crazy amount of leads in no time!