MarTech is the new buzzword that has been changing the marketing landscape over the last few years. The confluence of marketing and technology offers comprehensive benefits and business opportunities keep getting more and more lucrative. Campaign optimizations, data-driven decision-making, and tracking at every stage while optimizing media spends are some of the advantages that impact business growth.
The unprecedented times affecting the market since last year made MarTech one of the most efficient ways to reach customers in a digital-first ecosystem and market businesses in a better way. Marketing technology services had a limited role to play in marketing strategies in its early stages but today they have evolved into the star of the show, enabling business growth even amid testing times.
Areas where Marketing Technologies are used
The MarTech landscape is spread far and wide and consists of a myriad of tools and techniques. For better understanding, we've chalked out the 5 main types of MarTech tools you need to know before getting into the nitty-gritty of our marketing technology stack.
Advertising platforms are responsible for streamlining paid ad efforts and helping marketers reach the desired target audience. This includes search engine marketing, social media advertising, i.e. Facebook ads, LinkedIn ads, native advertising, and programmatic advertising.
The use of relevant articles, videos, podcasts, and other media to attract, engage, and retain an audience, is a part of this cluster. The wide array of software that caters to different facets of content marketing is CMS, SEO, landing pages, DAM, lead magnets, and more.
A CRM system helps to ensure effectiveness when it comes to nurturing prospects in marketing. CRM platforms consist of contact management, reminders, calendar, task management, campaign management, and reporting.
Social media marketing involves creating and sharing content on social media networks to connect to your audience. It includes posting text and image updates, videos, and other content that drives engagement, brand recall and retention.
Data platforms consist of Customer Data Platforms (CDPs) and Data Management Platforms (DMPs), while marketing analytics platforms pertain to web analytics, tag management, and predictive analytics.
Benefits of MarTech
Now that you've acquainted yourself with the main areas where MarTech tools are used, let us look at the benefits you gain from them. Note, the points we've covered here are just the tip of the iceberg; MarTech has a whole lot more to offer.
Every MarTech tool is embedded in AI and machine learning. From triggering lead nurture campaigns to alerting marketing or sales teams that a lead has taken a specific action - automated data gathering, customer profiling, targeting, and marketing analysis makes a marketer's job efficient.
2.

Communication & Agility
MarTech and sales enablement give marketing and sales teams more connection and transparency, leading to a cohesive overall strategy best for business growth.
3.

ROI, productivity & analytics
By leveraging MarTech, businesses can easily streamline their processes and become more efficient in managing their digital assets. One of its most significant efficiencies is predictive marketing and analytics - helping companies more reliably predict conversions and save time and money.
4.

Customer Conversations
MarTech applications collect data, and a system like a CRM organizes that data. This data can be used to create meaningful digital experiences for customers through increased relevancy and personalization. And coupled with the right strategy and marketing partners, it can all boil down to better customer conversions.
Amura: The Pioneers of MarTech in India
Nearly 13 years ago, when digital marketing and MarTech were relatively new in the Indian market, we were the first agency to harness the power of the two and deliver successful campaigns for leading real estate brands in India.
While our primary focus was real estate, we have diversified our MarTech offering for brands covering every key market segment, such as pharma, technology, retail, education, and more. Our expertise goes beyond market uncertainties to guarantee you successful results for your brand.
With over 31 software in our tech stack, we have helped 200+ clients across different industries over the years. In the process, we have generated over INR 5B+ revenue with the help of 100+ growth marketing professionals.
Our Full-funnel MarTech Stack
Our comprehensive MarTech stack and MarTech services offer you a full-funnel solution for achieving higher conversion rates from your marketing efforts - all while ensuring optimal spending. Our MarTech stack is designed to arm you with the reliable expertise and insights you need to succeed. Here's a glance at it.
1.

Content Marketing Automations
Email Marketing Tools

One of the biggest advantages of email marketing is that it allows you to send hyper-specific, personalized messages to your target audience. To do this, you need to first segment your users based on personas and/or by mapping where they are in the sales funnel. An email marketing tool will help you set the right frequency and send well-targeted mails to these micro-lists and guide your leads to conversion.

WhatsApp Integration

WhatsApp API is a simple, secure, and reliable way to communicate with your customers all over the world. The API is well-bundled with some advanced features that lets you do a variety of things like onboard customers, send notifications and alerts, respond to customer queries, provide technical support and chat with them in real time.
2.

Advertising Automation Tools
Google Adwords

Google AdWords is a pay-per-click online advertising platform that allows advertisers to display their ads on Google's search engine results page. Based on the target keywords, businesses pay to get their advertisements ranked at the top of the search results page.

Facebook Atlas

Facebook Atlas is an ad server that also allows ad buyers to measure, target, and optimize digital and mobile ads across several digital mediums (and not just on Facebook). Atlas operates separately from Facebook, and does not access personal information from the social network or share marketing data with Facebook.
3.

Analytics and CRO (Conversion Rate Optimization) tools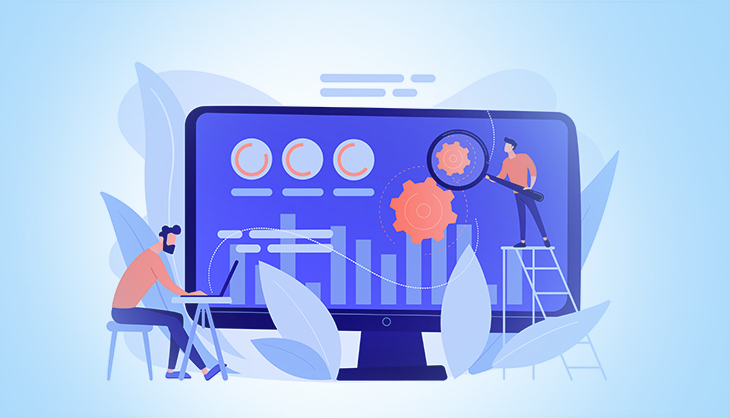 Google Analytics

Google Analytics is one of the most popular of all web analytics tools. This free Google-powered tool provides a well-rounded dose of prescriptive and predictive analytics for a deeper understanding of your customers.

Hotjar

Hotjar is an insights tool that gives you behavior analytics and feedback data of your website users. It helps you understand your customers through tools like Heatmaps, Session Recordings, Surveys, and an Incoming Feedback widget.

It's an industry-leading service that combines product experience insights, user behavior analysis, and customer feedback to help you connect the dots between what's happening on your site, and why it happens.

Mixpanel

Mixpanel is an analytics tool that focuses on user interactions with both website and mobile applications. This tool provides targeted communication with visitors (including e-mails and intelligent notifications), in-app A/B tests and user survey forms.

Microsoft Clarity

Microsoft Clarity is an easy-to-use analytics tool that will provide you with insights into how people are interacting with a website. This free tool helps you understand the performance of your website by providing you instant heatmaps, session recordings, and powerful insights on user behavior.

Data Studio

Google Data Studio is an online tool for converting data into customizable informative reports and dashboards.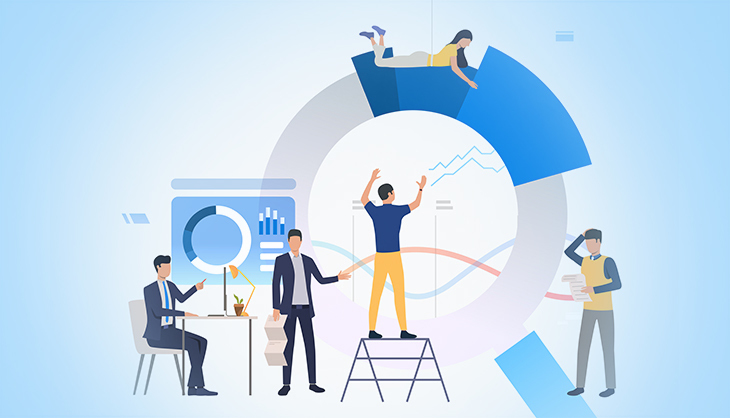 Kylas.io

Why pay more for extra CRM features? Get unlimited features with Kylas Sales CRM. Get features like workflow automation, lead management, data management and more. Kylas is uniquely designed for small businesses with the best features. Kylas Growth Engine helps businesses scale with expertise.

Hubspot

Hubspot is a CRM platform that has all the tools and integrations you need for marketing, sales, content management, and customer service. It helps you organize sales leads and tasks in one dashboard. It also keeps track of sales and communications by logging them automatically.

Salesforce

Salesforce is a cloud-based service-as-a-software (SaaS) company. It offers an integrated CRM platform - Customer 360, which brings your marketing, sales, commerce, service, and IT teams together. It empowers your teams to work from anywhere and enables you to provide great customer service.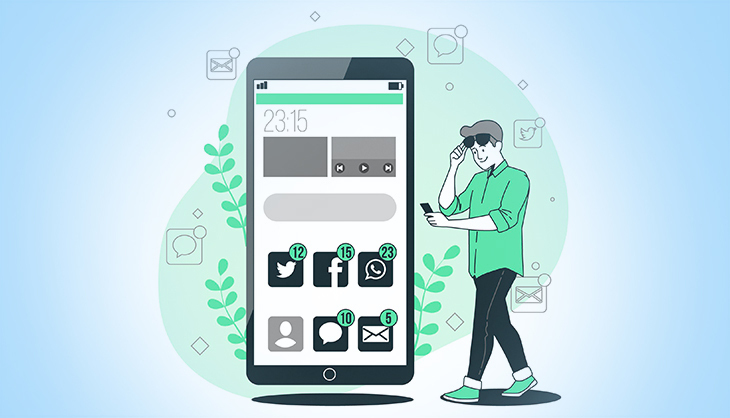 Sprout Social

Sprout Social is a suite of social media analytics tools catered to small and midsize businesses. Easily create engagement reports that accumulate data from all social profiles, including the number of competitors and growth on each channel, content habits, engagement habits and more.
6.

Project Management Software
Trello

Trello is a visual project management software for planning tasks and projects. It works great for customer journey maps, too: Trello makes it much easier for teams to organise, prioritise, and create detailed maps.
There are numerous benefits that come from the union of marketing and technology. The ongoing global crisis has proved that the future of marketing is in MarTech. Derive effective marketing strategies, operate smarter, boost revenue, and master the customer journey to engage empowered customers with well-timed, personalized and relevant communications with us.
Our one-stop solution gives you an interlocked web of MarTech, digital marketing services, sales automation, and more that help deliver incredible experiences and outstanding outcomes, ultimately leading to your business growth.
Get in touch today to talk to our growth experts!