Admit it, website launches are indispensable to any company in this digital age. Hence, it cannot be casually put on the backburner.
However, even the most experienced digital marketers will vouch for the fact that launching a new website is an arduous task. Why? Because there are a plethora of elements involved in the process and there are inevitable hurdles that need to be tackled along the way.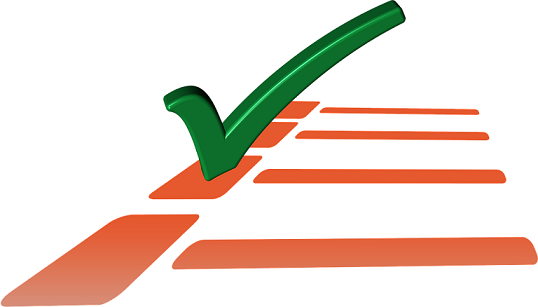 We've designed a thorough checklist for launching a new website and if you go through it step by step, then the process will surely be quicker, uncomplicated, and seamless.
>> General Setup
Following are the things you need to organize:
• Setup Google Webmaster Account
• Setup Google Analytics Account
• Create an XML sitemap and submit it to Google webmaster tool for indexing.
• Create a robots.txt file

>> Compatibility
Nowadays, internet users, through various devices and browsers, are having myriad options to access websites. This highlights the need and the importance of ensuring harmonious cross-platform compatibility, which plays a vital role in a website's functionality and growth.
While speaking about the compatibility of a website, it will be churlish not to acknowledge the significance of ensuring a fluid browsing experience for mobile devices, as they have penetrated across every strata of society. Cheap smartphones coupled with high-speed data at pocket-friendly rates have made mobile devices the most preferred medium to access the internet.
The latest data shows that PC/Laptop is the most popular device that is used to search the Internet :

Not to mention, mobile phones are also easier to carry and more convenient than a desktop. It is, therefore, imperative that you design and build your website for the mobile platform first.
You can also utilize Google's mobile-friendly algorithm, introduced on April 21, 2015, to enhance the ranking of the mobile-friendly pages in Google mobile search results.
It is also critical to avoid basic bugs that can cause compatibility issues. Hence, you need to ensure that:
• Your site is compatible with all major browsers, including Chrome, Mozilla Firefox, Safari, Internet Explorer, etc.
• Your site is fully optimized for all mobile users. A mobile-friendly site can be created in multiple ways but responsive web design (RWD) is regarded as one of the most effective techniques.


>> User Experience
Users always expect fluid experience while browsing. There are no two ways about it. Therefore, an error or bug can increase your bounce rate, making it burdensome to promote leads. You need to cover all the bases and optimize your site's functionality to keep your visitors browsing and minimize your bounce rate. The better the functionality of your website, the more likely that users will keep revisiting your site. Search engines also give priority to websites which provide a smooth experience, thereby increasing the chances of achieving a better search engine ranking.
The following are factors you need to incorporate into your website design to better the experience of users:
• Make sure links are not broken.
• 404 redirects to be avoided at all costs.
• All links, internal and external, must be functioning and directing only to the intended pages or relevant sites.
• Ensure every link opens in a separate tab. Users prefer to not lose the existing page.
• Add pages either to the top or to the sidebar. This way, users can browse through the website effortlessly.
• A search bar is necessary to aid users in lessening their browsing time. Several users might be looking for something very specific.
• A website that floods your browser with irritating ads or popups can be detrimental. Make sure you avoid it.
• For whatever popups that do appear, a user should be able to close it easily.
>> Site speed
Site load time is an essential element of user experience. It's also a deciding factor in whether they stay on your website or not. A three-second wait time is usually considered too long for most visitors. Hence, it is of utmost importance to test your website's speed. Site speed is also a crucial factor that is taken into account when deciding search engine rankings. Google has indicated that site speed is one of the key signals used by its algorithm to rank pages.
Google AMP (Accelerated Mobile Pages) was introduced in October 2015. Google says, "The project relies on AMP HTML which is a new open framework built entirely out of existing web technologies, which allows websites to build light-weight webpages." Pinterest's product engineer, Jon Parise says, "In early tests, we found that AMP pages load four times faster and use eight times less data than traditional mobile-optimized pages."
To ensure that your site's loading time is under three seconds, you'll have to take the following measures:
• It is crucial to check the speed of your website and ascertain its performance. You can use several speed test websites to do this and use their insights to rectify any problem areas.
• You have installed high-quality servers which can withstand heavy traffic.
• Browser caching has been enabled.
• Don't go overboard with media such as images and videos, which have the potential to slow down your website considerably.
• One sure shot way of slowing your site down is using an inordinate number of plugins. Ensure that's not the case.
• Take steps to ensure faster load times of above-the-fold content.


>> On-site SEO
Understanding and implementing the basic on-site SEO norms is essential while launching a new website. This is your ticket to getting discovered in search engines and driving a consistent stream of organic traffic to your site.
To ensure successful execution of SEO, make sure:
• An XML sitemap is set up.
• Figure out which keyword phrases you want to target in your content and then undertake keyword research accordingly.
• Long-tail keywords should be selected.
• Ensure there is no keyword stuffing.
• Incorporate targeted keywords into your headers, meta description, URL, and titles.
• All relevant tags must be added to your content, images, and videos.
• Try and keep URLs as succinct as possible.
• Meta descriptions should preferably be under 160 characters yet be engaging and give insight into what the content is.
• Internal and external links must be setup.

>> Analytics
Website analytics is another crucial aspect for you to set up before you launch your website. It's even free to set up a Google Analytics account, so there's no reason you shouldn't do so. Once setup, you'll be able to track visitors and user engagement on your website almost instantly. This will help you analyze and quantify the amount of traffic on your website.
Here are some essential analytics-related steps you need to cover:
• Your analytics code must be carefully incorporated into your website.
• Conversion goals should be set up.
• E-commerce and event tracking must be set up.
• Google Analytics and Webmaster must be linked.

Conclusion
The task of launching a website need not be tedious, and the above-mentioned points will ensure that the process is as smooth as possible. Apart from this, the meticulously-researched information, which has also been tried and trusted, will help you load your website in under three seconds and visitors will be able to navigate with ease due to the improved functionality.

To sum it up, if you want to celebrate a successful website launch, then this checklist is a must have.