"Please tell me a story!" is a child's favourite demand. This affinity toward stories lasts long into adulthood - stories have the potential to touch our hearts and minds, they tend to expand our perspective, awaken our emotions, inspire our imagination.
Most importantly for us as marketers, they are memorable, which is exactly why they are a powerful tool in creating a brand and building an ever-lasting relationship with consumers.But how do we unlock their potential in the digital age, at a time of shrinking attention spans, an age when anyone can be a storyteller?
Well, to answer that, let's get started on how to build a good story:
• Be Authentic: Being relatable and genuine is a very important aspect of memorable storytelling and successful branding. This is the era of creating interactions that build a lasting rapport - and when people relate to you, they remember you. Millions of people are watching your every move online - it's quite impossible to get away with portraying yourself as something other than yourself. Authenticity, on the other hand, ensures that your message sticks in the consumer's mind.
• Create two-way conversations: In the digital era, storytelling is no longer a one-way monologue, but a two-way conversation. Stylized, hard-sells are passé; today, your brand's story is being co-created by your consumer. They are your storytellers and story-shapers. In line with this, various brands have begun talking about breaking stereotypes, gender bias, and social stigmas, in an effort at creating two-way conversations on topics that matter to the world.
At an attempt to create two-way engagement, McDonald's was the first brand to come up with Happy Meal toys for various animated movies. The founder Ray Kroc once said that there are two important requirements for major success: First is being in the right place at the right time and second is doing something about it. This is exactly what gave McDonald's the edge - and also marked the point where people started buying stories over the products or services.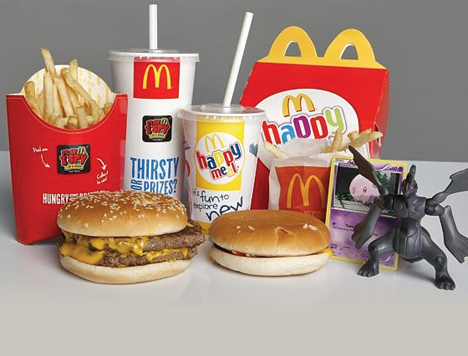 • Make it all about people and emotions: People will forget what you said, people will forget what you did, but people will never forget how you made them feel.
You know a story has hit your sweet spot when you want to pass it on to your friends and family. That trigger could be an emotional or a humorous one, something that informs and guides you, or simply inspires you. When your messaging incite any of these emotions or experiences in your audience enough that they share it, you've hit their sweet spot.
Marketing professionals understand the value of the story as a way to sell just about anything. But few understand the right and appropriate way to use storytelling as a way to guide people on the perfect journey.
"People do not buy goods and services. They buy relations, stories and magic"
- Seth Godin.
Amura has been one of the key driving factors for brands wanting to create sellable stories to stay on top of their integrated marketing campaigns. Two Hugely Successful Stories:
• Royal Purandar: Amura took a complete 360° integrated marketing and sales approach for Royal Purandar, a 200 acre gated community located not far from Pune.
The storytelling began right from the get-go, in placing Royal Purandar as an active living destination, with features and amenities planned to that end. Amura found the right brand ambassador in Milind Soman, and created the perfect brand story under 'Live Inspired' - a concept that drove home the need for healthy living and mindful living that is the need of the hour today. This helped to create visibility and moreover to generate a two-way communication with end-users.
Drawing parallels between the brand ambassador Milind Soman, the concept and the product, Amura used an integrated marketing strategy and a number of offline events to push the story for maximum engagement and sales. Result? A total of 195 bookings. Read More.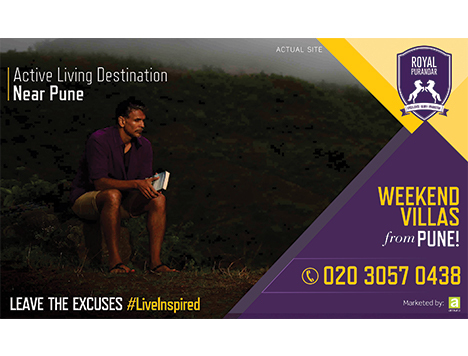 • Indian Realty Flash Sale (IRFS): An initiative by Amura, IRFS is India's first and largest real estate flash sale. For its second edition in 2017, the underlying messaging was "If you wait for a better deal, a better price, you'll lose out on the opportunity of a lifetime". The emotion and the message tied into the concept "Ruka Toh Gaya" - a line aimed at triggering the user's natural risk aversion. To bring in storytelling and engagement, Amura collaborated with actor Sharman Joshi - who brought the concept forward through a video series. An integrated, 360° marketing approach that tied the concept, ambassador and offerings together resulted in a highly successful campaign with over 9,984 paid coupon downloads. Read More.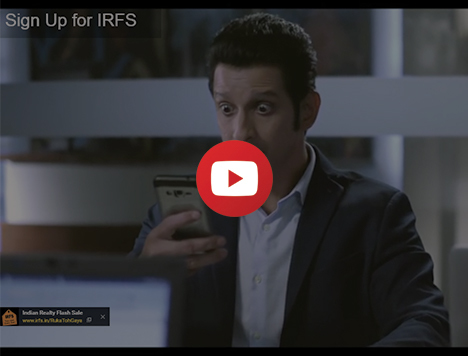 At Amura, we strategize and execute highly successful campaigns that hinge on storytelling for maximum brand engagement and sales.To know more about our work or to collaborate with us, get in touch today!