Today, various pharmaceutical companies in India are trying to get the benefits of the digital platform. But without the right expertise, it's not quite possible; this is where a pharmaceutical marketing agency enters the game.
The main role of the agency should include:
Creating a Presence on Various Digital Marketing Channels:

Organization needs to be connected with its audience on multi-platforms. The pharma digital marketing company should leverage these platforms to drive maximum leads.

Building & Maintaining Strong Relationships:

Building a relationship is easy, but maintaining it requires a lot of effort. An advertising agency should focus on maintaining the bonds with them.

Elevating the Rankings through SEO:

Improving the site's online presence organically or through SEO will surely provide a long-term benefit. So, the pharma marketing companies in India should try to improve the rankings on search engine results pages (SERPs) through the right SEO strategies.
Before proceeding further to the major checklist section, let's try to answer some obvious questions:
How should you choose a pharma marketing agency?
What's their approach regarding pharma marketing?
How will you work with them?
What will be the challenges you can face?
You should do some research about your marketing partner before choosing them, like when they were established, what type of clients they deal with, or their future plans.
A digital marketing agency must certainly have worked with different niches, trying to know their view on how they will work or their approach for your niche. Since you are outsourcing the services, try to understand their working hours or their availability for meetings and calls.
Before hiring a pharma marketing agency, you should see their experience in your niche and get your queries solved beforehand to understand their capabilities. So this was the checklist in a nutshell.
As a pharmaceutical company, once you get all the answers, you should choose your perfect pharma advertising agency partner. Let's dive deeper into the list of checklists for hiring a pharma marketing agency:
1.

Return on Investments & Objectives:
As a pharma company, if you are in a dilemma to hire an in-house expert or a marketing agency, you should always hire an agency. Why? Because hiring an in-house expert will cost you training time, machinery set-up, excess salary and other benefits, also no guarantee for successful results.
It's far better to hire an agency partner to avoid operational costs and get a quantifiable return on investment. The major goal of any business is to create defined & measurable outcomes. So, always ask your pharma digital marketing partner to explain how they will directly reinforce your organisation's goals and objectives.
How will they measure the outcomes and focus on maximising the return on investments? As an organisation, if you don't get specific answers to these, you may need to reconsider choosing your marketing partner.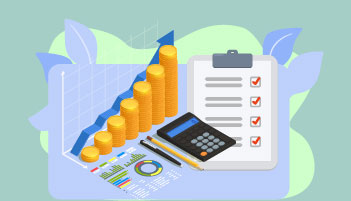 2.

Getting the Benefits of Varied Specialist Services:
Digital marketing strategy includes various other specialisation areas like image branding & promotion, SEO, content marketing, inbound marketing, email marketing, SMO (Social Media Optimisation), etc.
When you hire a marketing agency, you get access to all the above services, and all you need to pay is a single amount for everything. You can focus on your area of expertise i.e. providing pharma services, and the agency can focus on marketing & promotion.
3.

Get a New Perspective On Things:
Why is hiring an agency better? How can you get new ideas for the same thing? The simple answer is the ideas and solutions of an in-house team will revolve around your organisation only. The agency will always be able to create a new idea.
They have already worked with other organisations of different niches, various campaigns and can always provide valuable insights. This way you will always welcome a new perspective on things.
4.

Focus on Your Core Objectives:
Hiring a pharma marketing company, you outsource those services that enable you to focus on your organisation's core objectives. You don't have to focus on branding & promotion; all you need to monitor your agency partner.
5.

Enjoy Those Additional Perks:
Working with a marketing agency will open the doors for large networks of people and businesses who can choose you as their pharma partners.
Also, you can improve your audience range for your organisation. A good agency can provide you with a good number of clients when you hire an in-house team.
Partner and hire the right pharma marketing agency
So, before choosing your pharma digital marketing partner, use this checklist. To know more or to partner with a pharma advertising agency, contact us at vikram@amuratech.com