In my previous post, we discussed how real estate teams can work smarter with the help of the right software. We also went through the must-have features in a CRM.
A good CRM should not just allow you to store or organize your lead data, but also give you visibility and control over the entire lifecycle of the lead. When we were developing Sell.Do, we ensured that the CRM acted as a pro-active companion for the sales team and we ensured that real estate companies could map their entire sales process into the system.
We have been optimizing sales processes for many of our clients. Let's consider one such client. This client is based out of Pune and generates approximately 15,000 leads every month. Considering such high volume lead nurturing, staying on top of everyone's sales pipeline was critical. We had a discussion with Kavish from our team, who looks after the sales process setup at Sell.Do.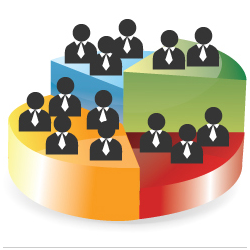 Q: Kavish, Can you explain how Sell.Do was employed and what the groundwork was?
A. We got the client on board and had all the initial setup done. After the technology was set up, the next step was to get their sales process set up. The sales targets were in the range of selling 400 units a month. Since the volume was high, we recommended hiring a separate pre-sales team.
Now, the next step was to ensure that we had control over the sales pipeline and knew exactly where the leads resided in the sales cycle. We decided to have the sales team work with hot leads, while the pre-sales team worked on new and warm leads. A lead could not be assigned to the sales team unless it was marked as hot and a site visit was conducted against it. With Sell.Do, we could easily configure this and ensure that only valid hot leads reached the sales team.
We configured the sales pipeline in Sell.Do into the following lead stages: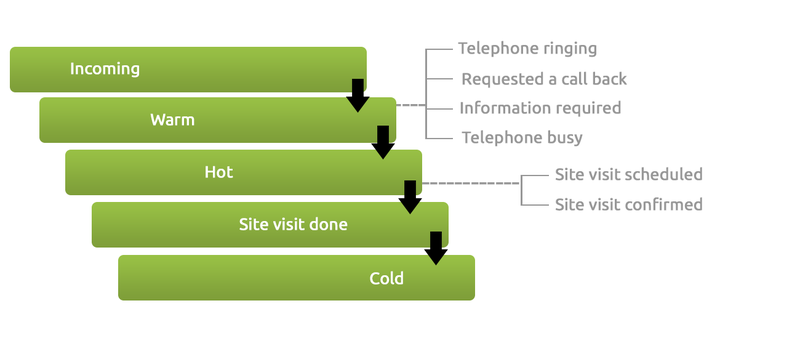 With workflow configuration and having telephony integrated in the system, we automated 70% of the movement between these lead stages. So effectively, what it meant was that we not just ensured data integrity of every lead in the pipeline stage but also did this in an automated fashion, with very little resistance from the sales staff for entering data.
A: When we set up the pipeline stages, we always knew that it was just half the job done. There were about 40 people in the pre-sales team and we had to ensure that they exactly knew how to begin their morning and which leads to work on. We segmented the customers based on the tasks that needed to be executed with them.
Q: How big was the pre-sales team and how did you manage it?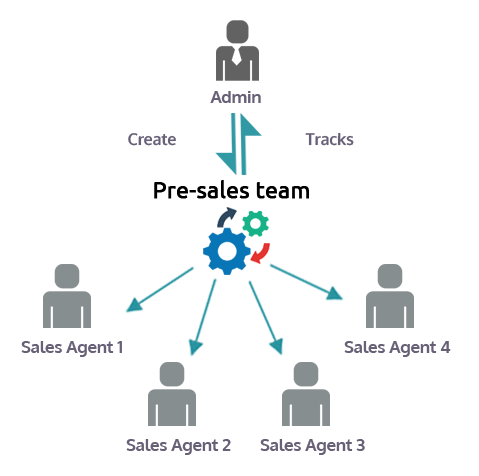 Here is how we proceeded:
1. We set up their dashboard, showing them hot leads that had a site visit confirmed or scheduled for the day and asked them to call this set of leads on priority.
2. Secondly, we prioritized the warm leads who had requested a call back a day before – this formed a separate list. In case they had follow-ups for the day, the system would prompt them at the appropriate time with a single click to begin the call.
3. The next list was of the warm leads that didn't answer calls on the earlier day. We also ensured the missed follow-ups from the earlier day were re-scheduled for the present day – ensuring that they didn't miss out on pending work.
4. We set up a workflow so that the leads which had site visits scheduled were auto-moved to a separate pre-sales person. The Pre-sales executive was asked to mark the status of the site visit and assign that lead to the salesperson who has attended the lead at the site office.
Q: That looks good. Seems like you were able to automate quite a lot. But that's about pre-sales, how about the sales process?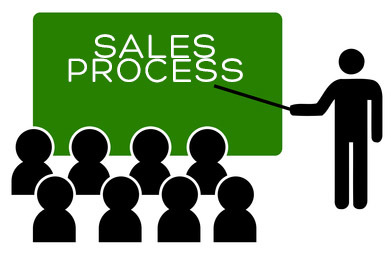 A: Well, through the pre-sales process we had already ensured the only hot leads with conducted site visits were assigned to the sales team. Once assigned, the sales staff would receive a notification of the lead being assigned.
Also, we identified that the sales team is always on the move, so it was critical for them to have accessibility to the system. So we installed Sell.Do's Android application on their mobile phones. The app handled all their notifications, reminders, tasks, emails, etc. It also became easy for them to share driving directions, brochures, etc. with the customers from their mobile device.
In conclusion, real estate CRM should not just be an information organizer, but must also have workflow and sales automation built into it. Rather, CRMs should also be closely coupled with marketing automation platforms to ensure a complete 360-degree control over the entire lead generation to the booking process.
Do stay tuned to our Amura blog to know how marketing and sales data can be combined for better insights and to improve your bottom line.
The key take away from this post:
a. Choose your CRM wisely – ensure it has sales automation and workflow.
b. Going mobile is not optional anymore – your sales team is mobile and your CRM should be too.
c. Daily work scheduling for your teams is required to improve their efficiency.
d. Real-time lead pipeline flow and segmentation of hot leads is a necessity. Ensure your champion sales team focuses on hot leads, while the pre-sales team takes care of new and warm leads.
Credits: Ketan Sabnis , Vinayak Katkar & Atul Jethmalani
Contributions: Vaidehi Mirashi, Sonia Phad & Ruturaj Mokashi
Twitter : twitter.com/amuratech
Like us on: facebook.com/amuratech
LinkedIn: linkedin.com/amuratech