Not everyone can be a pro at real estate sales, because the sales cycle in real estate is very long compared to many other industries. One requires relationship-building skills, lead nurturing, maintaining high brand equity while at the same time managing high sales velocity.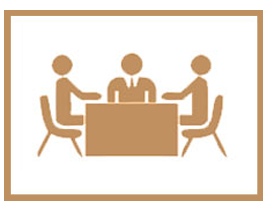 The sales function in real estate can be broadly split into the following categories
a. Pre-sales / Tele-callers
b. Junior Sales Executives
c. Sales Managers
So as a sales manager, how do you get the most out of your sales team?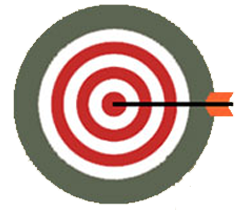 Make the team work smarter, not harder. Few basics to keep in mind when you manage a sales team:
a. Each team member has different goals and has to undertake different tasks, generally linked to their KRAs
b. While junior sales executives are involved in direct selling, managers have team level goals and have to prioritise their tasks and manage their subordinates' time.
c. The sales manager should focus on motivating every team member & work on ways to improve the overall sales efficiency of the organization.
In today's competitive landscape, managing lead data has become a primary aspect for the success of a sales team. With the various marketing channels that today's marketers have access to, huge amounts of customer data is generated by marketing and sales teams.
How do most real estate companies today manage their lead data?
Microsoft Excel
Excel is a great tool (thank God for Excel), but it's not built to be lead management software. Sales teams are either satisfied with using just Excel or assume that having a CRM will mean additional overheads. The ones who have bought into the 'concept of CRM', have tried in vain to force a CRM which overburdened their sales team instead of improving their efficiency. The wrong choice in software forces a steep learning curve, thus reducing the team's interest in their actual job – SELLING.
So what should you remember while deciding upon a CRM?
a. The biggest aversion for a sales team is entering lead data (causing lead loss due to half-baked data), so make sure the CRM has automated lead-data capture.
b. Your team is going to spend most of their working hours using the software, so it must have a sound and well-thought-out sales-user interface
c. Also remember real estate sales is not a desk job – your team will require a mobile app.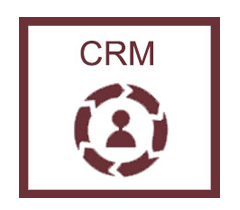 d. Pre-sales teams work with high volumes – so ensure they have all the lead information readily accessible and have a simple way to add information.
e. Real estate selling is about creating brand touch points and nurturing leads – your software must push users to follow up and share additional information with leads over multiple channels.
Finding software that can do all of this is not a difficult task. With the advent of cloud technology, SaaS(Software as a Service) based tools are now available at lower costs. Having a customized real estate CRM is not rocket science anymore. With the right mindset to manage a sales team effectively, a sales manager can take decisions & inculcate sales discipline in his/her team.
In the next blog, we will showcase how Amura's Sell.do has revolutionized the real estate sales function & how some of the biggest real estate developers in India have been at the forefront by taking advantage of this tool.
Credits: Ketan Sabnis & Vaidehi Mirashi
Contributions: Sonia Phad & Ruturaj Mokashi
Twitter : twitter.com/amuratech
Like us on: facebook.com/amuratech
LinkedIn: linkedin.com/amuratech