Today, continuous changes characterize the pharmaceutical industry. It is in a state of flux because the customers are well informed of the market's dynamics and seek the best product at a reasonable price. It is all because of the digital communication channels that have bettered their learning and decision-making capabilities.
The pharma industry's business economics continues to face various challenges due to the escalating demand for proper healthcare. Resultantly, the organizations are facing lots of difficulties in commercializing their products and strategizing their marketing techniques. It has led to an increase in costs and risks associated with the clinical trials. It is where market segmentation comes into the picture.
The method not only eases the complexities of decision-making but also eliminates the challenges of the pharmaceutical industry. Let's dig deeper into the concept:
Segmentation in Pharmaceutical Industry – An Overview
The market segmentation process enables pharmaceutical companies to see their brand through the eyes of their customers that feature in the different market segments. It is an essential component of success for pharmaceutical companies.
Market segmentation involves the segregation of target customers into various groups according to their unique characteristics. The process allows pharmaceutical brands to gain a better knowledge of customer needs.
The segments feature a group of customers' segregated based on their location, interest, and requirement. People with similar traits are categorized in one group defined as segments in the pharmaceutical industry.
Also read: How Pharma Brands Can Be Built Digitally Through Content
On leveraging this process, it is easy to create an impactful marketing program or strategy for every segment. Moreover, it also enables companies to manage their advertising and marketing budgets wisely. Additionally, they can improve their products and services to ensure the complete satisfaction of a targeted segment when meeting their needs.
Types of Segments in the Pharmaceutical Industry
Psychographic segmentation -
This category of segmentation includes consumers whose needs are defined primarily according to their interests, activities, lifestyle, and opinions. The psychographic market segment is like behavioristic segmentation. The only difference is that the consumer's psychological aspects, such as buying habits are taken into account.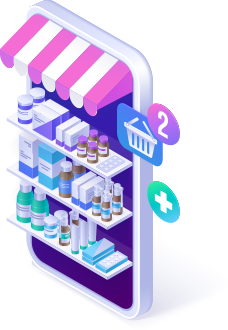 India's domestic Pharma market is likely to reach US$ 65 billion by 2024.
Are you reaching out to your consumers with the correct information and empathy? Staying relevant and relatable will separate you from the competition.
If you are looking for a growth marketing partner to help you boost your sales!
Get a Proposal!

Demographic Segmentation -
Demographic segmentation is a dynamic market segment used by the businesses to reach their target audience. These segments in the pharmaceutical industry are divided according to the population variables such as race, nationality, gender, income, age, occupation, family size, and religion. It is a simple yet essential market segmentation where information is easily accessible through the current business-customer relationships.
Behavioristic Segmentation -
This market segmentation defines the differences in consumption patterns within a group of markets. Customers are divided according to their behavior towards the brand, keeping in mind the basic parameters such as purchasing habits, business awareness, purchase patterns, product knowledge, usage level, product/service rating.
Strategic approaches to Segmentation in Pharma Industry
A segmentation strategy should measure the various elements of the market, such as engagement levels, leads, and sales. It shouldn't be too overlapping with the other segments. Segments in the pharmaceutical industry should be identifiable. A segment overlapping others will be of less or no use to the company. It is essential to ensure that the segment is unique and different from the others.

Build strategies easily accessible through communication and advertising channels. An effective strategy is the one that allows brands to connect with their target audience via e-marketing, social media, telemarketing, or advertising. Don't limit your strategy to highlighting the product benefits and features. Focus on the specific needs of your potential customers according to the market segments.

Durability is the next vital factor to consider when designing segmentation strategies for the pharmaceutical market. Most importantly, it should be equally effective when the market segments change or shift. It would be challenging and would require infinite resources. They should be stable and durable to ensure maximum ROI.

A segmentation process will yield maximum benefits if the response of the segments in the pharmaceutical industry towards the advertising differs from one another. The similarity in the response means there is no difference between the segments.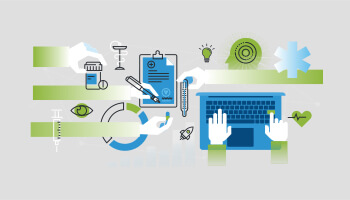 Concluding Word
Gathering details of the target audience isn't enough to build an effective marketing campaign. Organizations should focus on leveraging market segmentation to get the best out of their efforts. To beat the heat of competition, companies should concentrate on building communications to spread their message efficiently.
Identifying market segmentation is a small yet highly effective formula for reaching potential clients and ensuring the success of the company in the market. It has become imperative for organizations to identify the different segments and determine segmentation reasons such as causation or correlation.
We, at Amura Marketing Technologies, have helped numerous top pharmaceutical companies to channel their pharma marketing efforts by leveraging various marketing segmentation techniques.
Feel free to contact us at vikram@amuratech.com to know more.