The world is slowly emerging from a pandemic that stole most of the holiday season in 2020. Even with the pandemic and ensuing lockdowns, sales (especially e-commerce sales) were high. It strengthened online commerce and boosted purchases worldwide.
With countries gearing up for a (near) normal holiday season in 2021, sales are projected to hit unprecedented highs. In fact, the total US holiday retail sales in 2021 are projected to rise by 2.7% to cross $1 trillion, and the season's e-commerce sales are projected to increase by 11.3% to $206.88 billion.
The discounts and deals that businesses launch during holiday seasons like Black Friday, Cyber Monday, Thanksgiving, Christmas, and New Year are projected to result in an enormous increase in consumer demand and purchases.
What digital marketing strategies can you use to make the most of this consumer demand that is at an all-time high? We cover 12 marketing strategies that businesses can (and must) use to make the best of the 2021 holiday season.
Digital Marketing Strategies for a Winning 2021 Holiday Season
1.

Shoppers are starting early, and so should businesses
Preparation for the holiday season starts early, with consumers researching various deals and offers. It's not just research; consumers are prepared to purchase items well in advance if they get the best deals. A report by Klarna stated that 71% of shoppers plan to begin purchasing holiday gifts before December, and 22% have already started
During peak periods of sales like Black Friday or closer to holidays like Christmas, most stores experience a dip in stock and bottlenecks in shipping. Consumers today are smart and privy to this potential dearth in stock and tend to purchase what they want early on.
The holiday season of 2020 is a prime example. Most businesses in the US launched Black Friday deals right from mid-October and continued through November, and ran Cyber-Monday deals for the entire week after Thanksgiving. Even though the holiday sale started uncharacteristically early and lasted longer, consumers were prepared. They took advantage of this extended sale period, clearly indicating that consumers start preparing for the holiday season well in advance.
A great marketing strategy is to tap into this early start by launching awareness campaigns for sales and deals well before the holiday season. Consumers can be enticed into pre-ordering (or booking) items for further price cuts. You can then collect email addresses and create email lists to broadcast sales and deals as soon as they go live. If quickly launching marketing campaigns as we get closer to the holiday season is challenging, you can always consider outsourcing web development and martech services to experts in the field.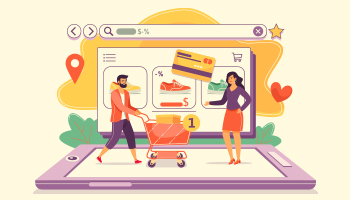 2.

Loyalty is valuable to you; make it valuable for your customers as well
While most times consumers will stay loyal to a brand and prefer to purchase selectively, the surge in sales and deals during the holiday season change all the rules. Consumers will look for the best deals and will not hesitate from purchasing from a retailer even if it is their first time as long as it is the best deal they get.
Creating a valuable loyalty program will be key to retaining existing customers and enforcing brand loyalty during the holiday season. Research by Marketing Dive shows that discounts are the most preferred loyalty reward (70%) followed by free products (65%), free samples (51%), free services (48%), and a chance to win prizes (28%).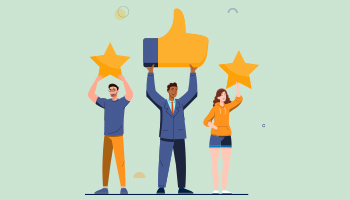 3.

Collect data the smart (and right) way
A survey by Publicis Sapient stated that 54% of shoppers are comfortable or very comfortable with sharing personal data with a retailer if it means getting a better deal.
Collecting personal information has been a tricky subject since data laws became more stringent. Brands have to be forthright in asking for personal information, and consumers are often wary of sharing this data because of a fear of misuse.
But come the holiday season, consumers become more relaxed and forthcoming if it means getting a better deal. Brands must leverage this opportunity and build relationships with new users by collecting information needed to personalize products and content and also to maintain a regular touchpoint through emails.
Collecting information is also becoming a challenge as cookie and pixel policies are changing and becoming more stringent. Your online store should be designed to collect user information naturally as they progress through their shopping journey. If you're not sure of how to set this up the right way you should consider outsourcing web development to experts.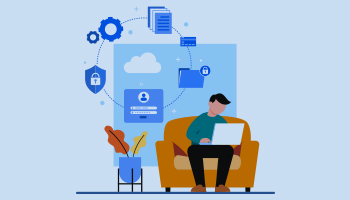 4.

If it isn't needed, don't ask for it
Adding to strategy 3, collect only the information you absolutely need to personalize content, campaigns, and products and to stay in touch with them even in the off-season. While consumers are willing to share personal information, they are more inclined to share certain types of information than others.
The above report stated that 40% of the respondents said they would share personal information like email addresses and phone numbers, 22% were willing to share their occupation details, and only 6% were willing to share credit card activity details. So while consumers are open to exchanging information for deals, there are limits.
A smart strategy is to create a value-based system, where the information they share directly correlates to the deal they get. The information you ask for should be within the context of the product they are buying and should seem worth it in terms of the deal they are getting.

5.

Prepare for the surge in traffic
The surge in consumer demand will lead to a surge in website traffic, and your online store should be prepared for this increase in traffic both technically to handle the load and in UX to promote more conversions.
The holiday season is going to create a natural increase in website traffic, and you must be prepared to tap this rise in store visits. Some ways to prepare your website are by:
- Highlighting deals and CTAs put in place for the holiday season.
- Personalize content and products to the holiday and to users (if you have the data).
- Leverage pop-ups and banners to drive your holiday sales and deals, but make sure that these are not detrimental to the experience of mobile users.
- Your website content should focus on the limited deals that are live for the holiday season.
- Improve website performance and speed as much as possible.
Some of these tips may be difficult for store owners to implement on time for the holiday season, and if you're serving customers in the US, with Black Friday and Cyber Monday soon approaching, outsourcing web development and martech services to a digital marketing agency in the US will be a more prudent choice.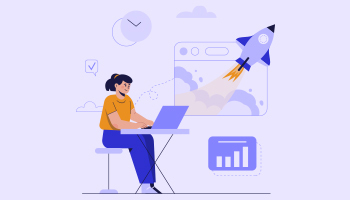 It's no news that most purchases and website visits today happen over mobile. A report by Mar Tech Advisor states that mobile devices accounted for 61% of all web traffic to retail sites on Thanksgiving in 2019. In another 2019 report by Tinuiti, 44.7% of total US online sales was made through M-Commerce sites and platforms. Most Gen - Z and millennial shoppers also prefer mobile shopping. Hence, it becomes necessary to provide mobile users a good experience.
Designing UI and UX for mobile is often tricky. The screen space available is much lesser than on a desktop, and ensuring you utilize this space effectively is key to improving CX and, ultimately, sales. Delivering a website designed for desktops over mobile phones simply does not cut it anymore; you will have to separately design the UI and user flow (UX) specifically for mobile phones.
If you have the resources to create and deliver a mobile app, do it. Run A/B tests to identify which layouts engage and convert the most. Tailor elements for mobile phones - the font size, form fields, CTA sizes, image dimensions, etc.
This mobile-first thinking has to extend from your website to your marketing campaigns as well. Design ad banners and text with mobile in mind. Emails should be crafted to suit mobile phones - fewer scrolls, concise information, better quality images, etc.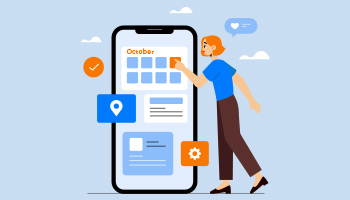 7.

Shift to real-time inventory management
Stock movement can be quick and erratic as the holiday gets closer. You can easily fall victim to common inventory issues like overselling (allowing consumers to place orders when products are not in stock), overbuying (procuring more stock than you can sell), or not meeting consumer demand by not purchasing enough without clear visibility into your inventory. Any of these inventory issues could tarnish brand reputation.
Investing in an inventory management system will prove valuable, especially during consumer behavior spikes during the holiday season. Getting complete visibility into stock and real-time management on changes in inventory will help you procure products at the right time, purchase the right quantity of products needed, and prepare your website to inform users if a product is out of stock and when it will be next available. Real-time inventory will prove to be a good investment even during off-season periods.
8.

The order isn't completed until delivered
Publicis Sapient, in their Cyber Monday stats report, stated that shoppers are willing to wait longer for online purchases throughout the holiday season, especially if it means getting a better deal (58%) or receiving free shipping (65%).
Research also suggests that consumers are willing to wait longer as long as they receive their products on the promised date. This is especially important during the holiday season when people make purchases not just for themselves but also for friends and family. It's not so much the time it takes for delivery but the adherence to delivery dates that concerns consumers.
Maintaining delivery transparency is going to be important for customer experience. Setting up real-time product tracking is a great strategy for improving CX.
Another tactic being used heavily since the Covid pandemic is BOPIS - Buy Online Pickup In-Store. Users can still make their purchase and payment online and then pick up the item at the store - inside, through a drive-through window or curbside. This will greatly reduce the load on your delivery and shipping teams and reduce delivery times for both consumers leveraging BOPIS and those opting for home delivery.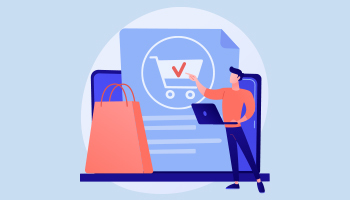 9.

Bring back brick-and-mortar shopping
Installing the BOPIS model adds another benefit - you increase footfall to your brick-and-mortar store, and you get a personal audience with whom the sales team members can personally connect and push deals, cross-sells, or up-sells.
Users have an extremely low attention span when shopping, but when they walk into a brick-and-mortar store, they are willing to spend more time and attention on products, customer service, and sales conversations. This can be a great opportunity to foster relationships and increase sales during the holiday season.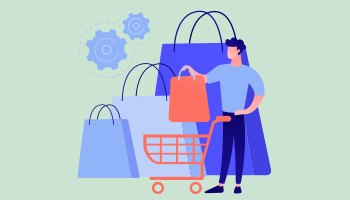 10.

Optimize your store's BOPIS experience
Implementing BOPIS can result in a sudden surge in footfall to the physical store, and you must ensure both your store and your staff are prepared and well equipped to handle this increase in consumers.
People waiting in lines to make payments and creating bottlenecks in aisles can lead to issues with in-store experience and health, considering that Covid-19 is still a looming threat.
Using technology to optimize store and product management will greatly help improve the in-store experience for customers and staff. An order management system, for example, will help your staff locate items faster and move customers in and out quicker.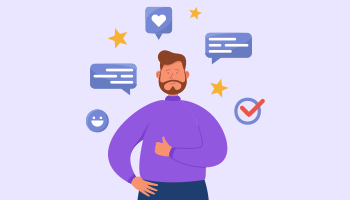 11.

Show your users the right and best products for them
Consumers, especially during holiday seasons, tend to know what they want to buy beforehand. This pre-planning, coupled with the fact that they get products at the lowest possible price (compared to off-season pricing), results in little to no product returns. Even when consumers buy on an impulse, they tend to keep the product because they get it at a reasonable price.
You can use this to your benefit by encouraging cross-sells, up-sells, and pushing more relatable products (recommended products) during the holiday season. The right way to do this is to help customers see products that are right for them and not just bombard them with products from your catalog.
Using technology like augmented reality, you can help consumers better understand your product and decide if it is right for them. Sometimes a simple video is enough to give them all the information they need to make an informed decision.

12.

Order cancellations/returns can be valuable too
Consumers who do opt to return a product can still be converted if treated correctly. A great marketing strategy is to offer loyalty rewards or discounts to these users to foster a substitute purchase. Since they have already purchased a product, you now have data that you can use to personalize a deal or product, so they are more inclined to purchase and keep the product.
Even if you cannot convert, you now have a potential customer for any future sales or products. Include these users in your future marketing campaigns, and they will sometime in the future convert into paying customers.
Conclusion
While discounts and deals drive customer interest during the holiday season, consumers still look at other important factors like product quality, customer service, website experience, etc. Your interaction with customers does not end with the holiday season.
Retaining a customer is more valuable than acquiring a new one. Loyalty will always prove to be more beneficial.
These digital marketing strategies should not end with the holiday season but should rather be modified to serve existing customers. This can be challenging and a burden to your business and staff, and so partnering with experts in the field of digital growth and marketing, like AmuraTech, is a smart idea.