Introduction
A typical working day of a business leader would include planning, strategizing, managing operations, etc. Adding your brand's website work to this list may severely increase your workload. You may even have to hire a designer if you don't already have one in your team. However, this might not be a viable option for everyone, especially for SME businesses, as it might burn a hole in your pocket. A better and smarter option would be to outsource your web designing work as it is a much more cost-effective approach.
Let's find out more about this option!
What is Web Design?
As the name suggests, web design refers to designing a website that you may use for your company. It involves creating and developing the appearance and layout of the website that encompasses different sections of your services. You will have to perform many tasks as mentioned below:
Find the right talent.
Work with your in-house web designer to design the website's layout and interface.
Focus on the speed and performance of the website.
Rectify and eliminate all bugs and errors, as they can really eat up your team's bandwidth.
Furthermore, websites that you design for desktops are not compatible with mobile browsers. Hence, you will have to follow the mobile-first approach, wherein you first design the website for mobile browsers and then move onto the desktop/laptop versions.
With so many boxes to check, designing your website in-house can be an exhaustive process. Planning the entire process alone can take a toll on your team, let alone the designing and maintenance part.
This is where outsourcing makes a difference. Outsourcing your web design involves letting a third-party professional web designing company design your website for you.
Clutch surveyed 529 small business owners and asked them about their views on outsourcing. They found that 24% of them chose to outsource to improve efficiency, and 18% chose to get assistance from an expert. More than a third of them had already been outsourcing their business processes.
Benefits of Outsourcing
There are many benefits of outsourcing your web design to a third-party company instead of executing it in-house. Here are a few of those:
1.

Professional Assistance
For your website to be fast and smooth and for its designs and layout to be eye-catching and unique, you need assistance from experts. Outsourced web designers are professionals who have years of experience in designing websites of different industries. Hence, they understand the nuances of web designing and are attuned to the latest website design trends.
For SME businesses, designing a website can be a short-term project. So hiring a professional for a short period may not be worth the money. Outsourcing such duties to third-party agencies, freelancers, or outsourced web design professionals can be cost-effective. Outsourcing web design to offshore professionals can also help you save up some more money due to dissimilarities in the economy between countries.
3.

Save Time and Resources
Apart from money, you also save on time, energy, and resources through outsourcing. Since there is no need to hire people to work in-house, you don't have to waste your time advertising selection procedures or interviewing prospects. You also save up on resources that you would need to train and accommodate them.
As the outsourced web designers are professionals, they will stick to the deadlines and deliver results within the given time frame. This professionalism reduces any delays in your project, thereby saving you some more time.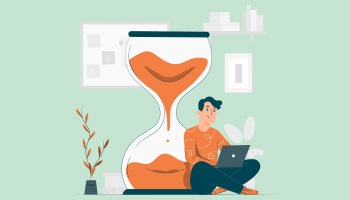 4.

Leverage Powerful Tools and Technology
Another benefit of outsourcing your web design is the powerful and latest tools, software, and technology used in the process. These outsourced companies and agencies need to regularly update their tools and techniques to stay ahead of the competition while also providing value to their customers.
This way, professional web designers who leverage the power of high-quality tools can help you design and build efficient and visually appealing websites.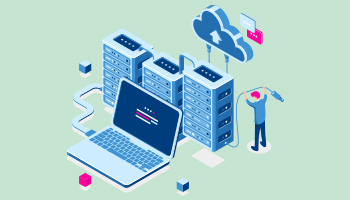 5.

Higher Productivity and Better Efficiency in Other Areas
To obtain the best results in any task or activity, you need to focus on it. When you outsource your web design to outside agencies, you are relieved of your worries and stress. You also gain more time in this process. With less stress and more time on your hand, you can better concentrate and focus on other operations and duties in your business. As these operations get your undivided attention, your overall business productivity and efficiency increase.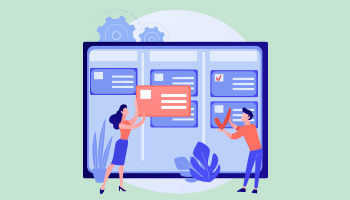 6.

Consistent High-Quality Support
Web design isn't just about designing the website and releasing it to the world. Naturally, there are bound to be errors and bugs when you launch it. These bugs can cause problems for you, especially if you design your website in-house.
Once your website is live, you must correct any bugs immediately. The longer you take to find and rectify the error, the more damage it can cause to your business. If there are any performance problems with your website, your customers might even start leaving your brand.
On the other hand, when you outsource your web design, they become an extended support team of yours to help you tackle such problems. However, some third-party agencies do not offer support post the release of the product. Hence, make sure that you discuss these terms and negotiate with them accordingly.
How Should You Choose an Outsourcing Agency?
Now that you know all about the benefits of outsourcing your web design, here are a few factors that you must consider while choosing an outsourcing agency for your web designing.
Choose a third-party agency that offers high-quality services at affordable rates. As seen in the benefits above, outsourcing is cost-effective, and it gives you better results. Hence, you should not compromise on one because of the other.
When choosing an outsourcing agency, ensure that the personnel expertise isn't limited to one side only. The agency should offer expert services in web design, graphic design, web development, Search Engine Optimization (SEO), etc.
The outsourcing company must also have access to the latest and powerful tools and technologies. Make sure that the experts in the company have received sufficient training to use these tools.
They must be able to stick to the timelines and meet all deadlines.
As mentioned earlier, support from the agency even after the release of your website is vital. Hence, make sure that the outsourcing company that you choose offers post-release support and services.
The management and the employees of the outsourcing company should be reliable and must understand your requirements. Their communication skills must also be good so that you are always aware of the progress.
In a Nutshell
To sum it all up, a website can be a game-changer for your business. It is one area that you would not want to neglect or take lightly. Outsourcing the responsibilities and duties of designing your website to a third-party agency can benefit your company.
Through outsourcing, you can get professionally trained web designers to design your website. Apart from being a cost-effective approach, it also saves you time and resources, thus allowing you to enhance your productivity and efficiency.