Introduction
In today's fast-paced & connected world, outsourcing lends a huge helping hand to businesses. From top firms to small SME businesses, outsourcing has become a massive trend. It helps companies to gain premium quality products and services from trained experts at lower costs. As outsourcing reduces the workload of a company, it also helps in improving productivity.
Surveys show that over a third, or 37% of small businesses outsource a business process to a third-party agency. Even when it comes to marketing, almost two-thirds, or 63% of B2B companies, outsource their marketing duties to agencies.
Your business can benefit if you outsource your marketing technology (MarTech) services to outsourced companies. Through outsourcing, you can save money, time, energy, and resources compared to in-house processes. Outsourced professionals also provide high-quality products & services using advanced tools and technologies.
"The important thing about outsourcing or global sourcing is that it becomes a very powerful tool to leverage talent, improve productivity, and reduce work cycles."
-Azim Premji, Indian Business Tycoon, Former Chairman of Wipro Limited
While outsourcing your Tech Stack services to outsourced agencies can be beneficial, outsourcing it to an offshore company in India can be the best bet for you. For many years now, outsourcing to India has been the preferred and more popular choice for companies in western countries.
Benefits of Outsourcing to India
The National Association of Software and Service Companies (NASSCOM) states that 80% of firms and companies in the US and Europe prefer to outsource to India over any other country. Here are a few reasons why:
A global outsourcing survey conducted by Deloitte shows that 28% of companies outsource to gain access to intellectual capital and talented professionals. 57% of companies also outsource to enhance the focus on their core business.
Since India is the second-most populous country in the world, it is blessed with a vast workforce. This workforce is talented and skilled in the most advanced technological software and tools.
Every year, millions of skilled professionals are added to India's workforce. Apart from marketing and development, outsourcing to Indian agencies also gives you access to experts in other services such as SEO, SMO, ORM, etc.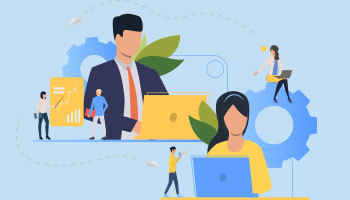 Affordable costs are one of the primary reasons for most companies across the world to outsource their projects. The same can be found and corroborated with Deloitte's global survey.
Deloitte interviewed 40 executives across their clients and service providers from different countries worldwide. Their clients consist of companies from various sectors, including technological services. 70% of these interviewees believed that outsourcing is a cost-effective tool.
Since reduced costs are a significant factor for outsourcing projects, outsourcing to offshore agencies in India can benefit your company.
The costs involved in performing a few tasks in countries like the USA are significantly high compared to other countries, like India, China, Ukraine, etc. In India, the labor, infrastructure, and maintenance costs are much less, thus reducing the overall outsourcing cost.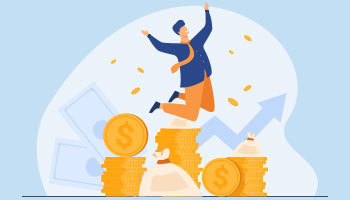 Good quality service is another crucial element that outsourcing agencies must provide. A survey by Deloitte shows that 31% of companies outsource to enhance service quality.
Marketing companies in India are in constant pursuit to match the global standards and compete in the international market. They leverage advanced tools & follow best business practices to deliver better results and high-quality services.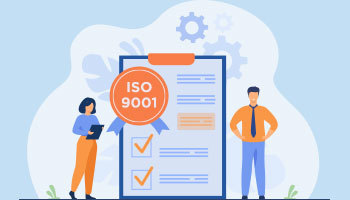 4.

Outsourcing-Friendly Government Policies
Outsourcing to any country would practically be impossible if the policies and regulations were strict. Luckily, the outsourcing policies set by the Indian government make it easier for you to outsource your MarTech projects to India.
The IT Act in 2000, the Special Relief Act, 1963, the Foreign Exchange Regulations, etc., have collectively made India the most preferred outsourcing destination.
According to Tholons Top 50 Digital Nations, India is the leading nation to outsource your MarTech duties. It leads due to many factors like:
Talent, skill, and quantity
Cost and infrastructure
Super cities
Innovation/Digital
Such policies and regulations make India the Number 1 outsourcing destination in the world.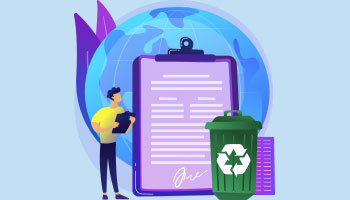 5.

People Willing to Take Up More Work
The rising expenses and increasing taxes in the Indian subcontinent are some of the grave problems faced by Indian citizens. By outsourcing work to India, you benefit from the best quality work at affordable rates, all while knowing that your contribution is making a difference to the people of the nation.
Different Services Outsourced to India
Many services from different departments are outsourced to India from various companies, including the Fortune 500 ones. A few of those include:
IT services
Web design
Web development
Mobile development
Digital marketing
Content marketing
Search Engine Optimization (SEO)
Social Media Marketing (SMM)
Social Media Optimization (SMO)
Pay Per Click (PPC)
Accounting
Human Resources
Hiring and training
Payroll
Customer Support
Call and chat support
Data analysis and lead generation
Inventory management
Excellent services and results are a massive advantage of outsourcing. But outsourcing your projects also gives you and your team added time to focus on important business matters.